It may not have been a white Christmas but Boxing Day evening brought travel chaos to many.
Up to eight inches of snow fell in some parts of our region making travel hazardous and for some impossible.
Here's Martin Fisher.
Advertisement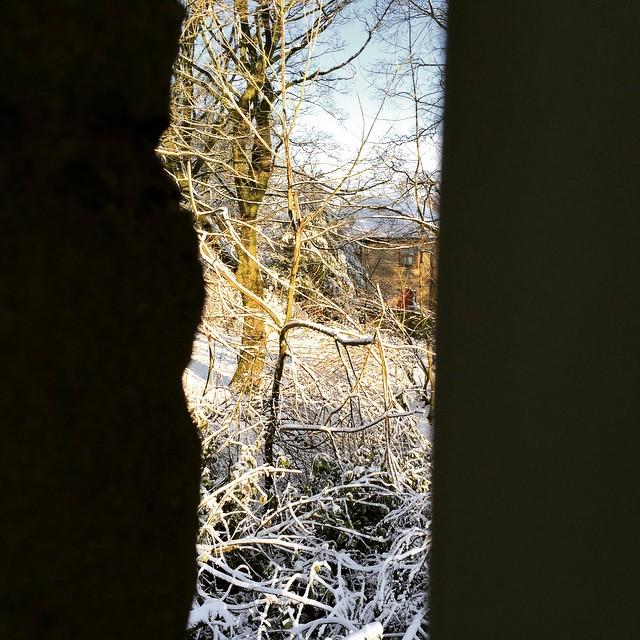 Yorkshire ambulance service has issued a warning reminding people to take care during the adverse weather conditions across the region.
The Trust says it was already very busy before the snow arrived and is continuing to receive a very high volume of 999 calls.
With snow and ice on the ground, they are expecting a marked increase in weather-related slips, trips and falls and road traffic collisions today, Sunday and into next week.
Drivers battled against the wintry conditions in Nottingham last night as heavy snow swept across parts of the UK.
Passengers, including a pregnant woman, say they have been stranded since 4pm yesterday.
Read the full story ›
Advertisement
A woman reported missing from Sheffield 9 days ago has been found safe and well.
Dawn Dedonno, 44, was reported missing after she was last seen on December 17.
She has been found safe and well today (Friday 26 December) in the Page Hall area of Sheffield.
A 20-year-old man is unconscious in hospital with serious injuries after it is believed he was attacked at a location on or near Heeley Bank Roadin Sheffield. at around 9.50pm.
The incident happened around 9.50pm on Tuesday December 23 and the man was taken to hospital with multiple stab wounds where he is now in a stable condition.
Police are investigating and are appealing to anyone who may have witnessed the incident, been in the area at the time or have any information to come forward.
Braving the shops tops the list of what causes stress during the festive season, according to a poll by a blood pressure charity.
Blood Pressure UK carried out the survey to demonstrate just what a stressful time of year the Festive period can be, and as the Boxing Day sales begin offer advice on how to keep blood pressure down.
The poll found that shopping for presents (29%), panic over what gifts to buy (16%) and the cost of Christmas (12%) are the biggest triggers for stress.
Only one in four people (25%) said they felt no stress at all over Christmas.
The charity provides information and support for the 16 million people living with high blood pressure, and raises awareness of how to prevent the condition.
"As this poll shows, Christmas can be quite stressful for a lot of people; everything from trying to find somewhere to park, braving the crowds during busy times and dealing with the queues, which can cause people to feel their blood pressure rising.

"However, stress is just one of many lifestyle factors that put up our blood pressure, which causes two-thirds of all strokes and half of all heart attacks."
– Professor Graham MacGregor, chairman of Blood Pressure UK
High blood pressure affects more than one in four adults in the UK and there are several factors that can cause the condition, which include not only stress, but also eating too much salt, drinking too much and the lack of physical activity - all elements that happen around Christmas time when we start to relax and over indulge.
"Many people are unaware they have high blood pressure; there are over five million people walking around like a ticking time bomb.

"High blood pressure is symptomless, but the strokes and heart attacks it causes are not, which is why it is called 'the silent killer'."Our advice is to stay away from the crowds if you find shopping stressful - try planning ahead or shopping online.

"Whilst you're at it, add a home blood pressure monitor to your shopping list, as measuring your blood pressure at home has been shown to be a great way to take control of your health."
– Katharine Jenner, chief executive of Blood Pressure UK
Two men have been arrested this morning in connection with the fatal shooting in Sheffield on Sunday evening (21 December) on Derek Dooley Way.
Both men, aged 25 and 32-years-old, were arrested in Sheffield on suspicion of murder. They are currently in police custody being questioned by officers.
Police are continuing to investigate and are conducting further inquiries, and still want the public to come forward if they have any information.
Load more updates