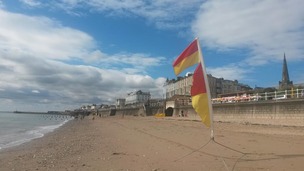 According to the Met Office, today is the last day of summer! Dry and bright today. Turning wet overnight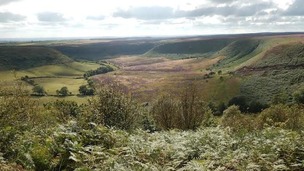 Dry and fine on Sunday, good sunny spells, but still cloudy at times. Light winds so feeling pleasant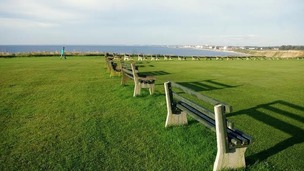 Lots of fine weather to the east of the Pennines today, with the best of any northern based sunshine reserved for the ITV Calendar region
Live updates
Over 100,000 people are expected at Chatsworth House over the next three days as the stately home hosts its annual country fair.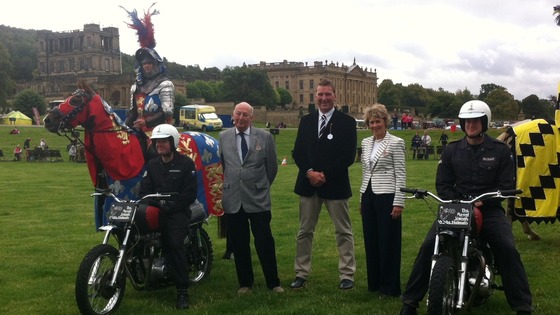 Tomorrow the fair will host a flypast by planes from Lincolnshire's Battle of Britain Memorial Flight.
Olympic Gold medallist Sir Matthew Pinsent opened the event with the Duke and Duchess of Devonshire. And he revealed he worked as a volunteer at Chatsworth before starting his sporting career.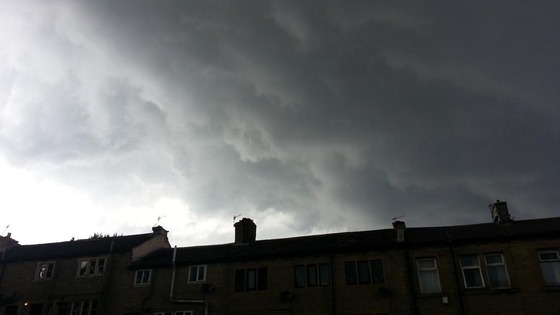 After a dry and warm start, summer 2014 is set to end on a rather average note – with temperatures and rainfall close to normal levels for the season.
Using figures up to 27 August and then assuming average conditions for the final few days of the month, Met Office statistics show the UK mean temperature for this summer will be around 14.8C. This is just 0.5C above the long term average (1981-2010).
Rainfall overall is close to average, with the UK having seen 246.7mm of rain – which is just over the long-term average of 241.0mm. Rainfall from the final few days of August will add to this number, so overall the summer will be slightly wetter than average.
As ever when looking over a whole season, the statistics mask some big variations between each month.
June and July were both characterised by drier and warmer than average conditions across the UK which meant the summer was already one of the best we've seen in recent years.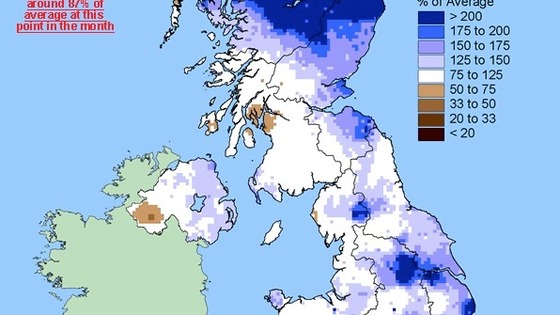 August bucked that trend, however, with cooler and wetter than average weather. Taken together, this has led to the fairly average final statistics for summer.
Looking specifically at the early August figures, also released today, the UK mean temperature up to the 27th of the month is 13.8C which is 1.1C below the long-term average. This ranks it as currently the coolest August since 1993, but that could change when the final few days of the month are added.
August is also the first month since November 2013 to have been cooler than average, breaking an eight month run.
In terms of rainfall, August has been much wetter than average, with 127.1mm of rain which is 142% of the long-term average (89.5mm). This makes it the 18th wettest August in the records, but it may climb higher when the figures for the whole month are available.
What's in store this weekend? Saturday will see sunny spells and showers, the showers most frequent in Pennine areas, the best of the sunshine will be towards the east coast. It'll feel quite cool in the breeze with a high of 19ºC. Sunday will be a fine and dry day with sunny spells. There will be less wind too, so it will feel slightly warmer with a high of 20ºC Whatever you are doing, have a great weekend. JON MITCHELL
Advertisement
Weather update for North, South and West Yorkshire:
Weather update for South Yorkshire, East Yorkshire and Lincolnshire:
Weather update for North, South and West Yorkshire:
Weather update for South Yorkshire, East Yorkshire and Lincolnshire:
Weather update for North, South and West Yorkshire:
Weather update for South Yorkshire, East Yorkshire and Lincolnshire:
Advertisement
Merrill Osmond visited the Calendar studios today and Merrill did the Ice Bucket Challenge in front of adoring fans.
Find out who he nominated:
Fabian Delph and Danny Rose have been called up to the England senior squad for the first time as Roy Hodgson begins his Euro 2016 qualifying campaign against Switzerland.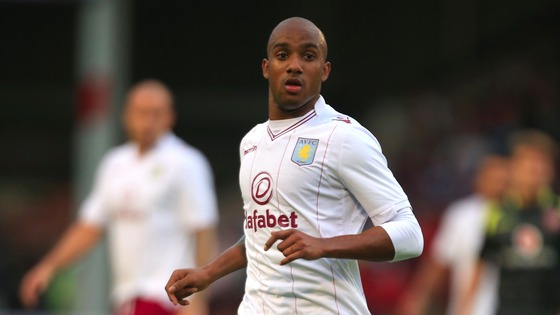 Former Leeds player Fabian Delph, now with Premiership side Aston Villa, will be hoping to prove he is the man to take the place of the retired midfielders Steven Gerrard and Frank Lampard.
Doncaster born Danny Rose, now at Tottenham Hotspur, will stake his claim for a left back place following the retirement of Ashley Cole.
Defender John Stones, from Barnsley, has returned to the squad after making Hodgson's World Cup standby list for Brazil while regulars Gary Cahill and James Milner have both been called up.
The team play a friendly against Norway on 3 September then take on Switzerland five days later.
Load more updates
Back to top