Clothes found on a beach in Lincolnshire sparked major land and sea search involving the coastguard and RNLI
Read the full story ›
A marketing exercise to advertise the potential sale of Pier Field in Skegness has begun.
East Lindsey District Council listed the site as an asset of community value in March, and councillors say they are considering selling it. Bidders have until September to make an offer for the land but the council has not said for certain whether it wants to sell.
Advertisement
Police are investigating a serious assault in Skegness.
Officers attended Scarborough Avenue shortly before midnight on Thursday 28th May, where a 39 year-old local man was found with significant head and facial injuries.
He was taken to Boston Pilgrim Hospital for treatment.
A 37-year-old local man was arrested at the scene.
A blue Peugeot which left the area following the incident was later stopped on the A158 near Lincoln.
Five occupants of the car, four men and two women in their 20s from Nottinghamshire, were arrested on suspicion of assault.
One of the men in the vehicle was found to have facial injuries and taken to Lincoln County Hospital for treatment.
Any witnesses to the incident in Scarborough Avenue, or anyone who has information that might assist police are asked to contact them
Police are appealing for help in finding Wayne Cooknell, who has gone missing from Skegness.
Wayne, 43, is from the Rugby area but has been staying in Skegness for the past few weeks. He is 5' 2", stocky build, with mousey spikey hair and tattoos on his arms. Wayne is blind in one eye.
He was last seen at 4.50am on Tuesday May 26th, leaving the address he had been staying at on South Parade, in order to walk to the Tesco store. He was wearing a black jacket, black tracksuit and black trainers.
Concern is growing for Wayne has he does not have any of his medication with him.
Anyone who has seen him is asked to contact Lincolnshire Police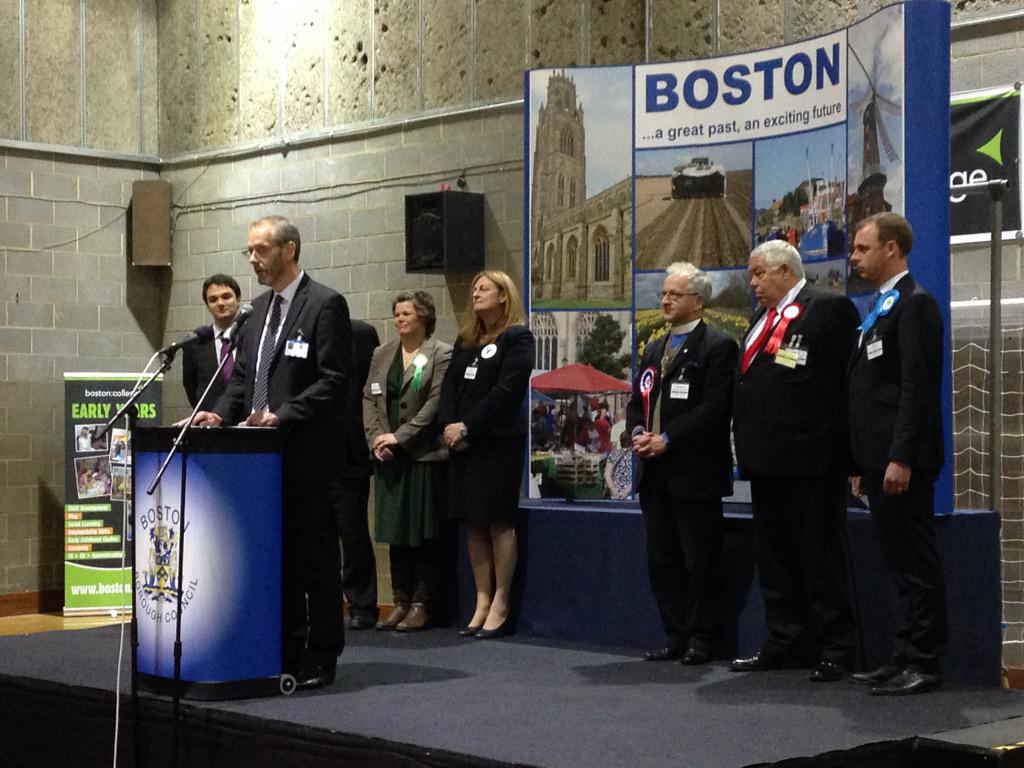 UKIP's Robin Hunter-Clarke: #Boston&Skegness is "the Tories' to lose&ours to win. Very positive at polling stations" #itvcal @itvcalendar
Advertisement
A school in Lincolnshire is to get new bollards in the shape of children - to try to make drivers slow down.
Read the full story ›
Skegness has been named one of the most popular holiday destinations in the country.
New figures show it is in the top five places for people to buy holiday homes.
The Lincolnshire resort is home to Butlin's holiday camp which attracts hundreds of thousands of visitors a year.
Beverley and Filey in Yorkshire were also named in the list of holiday home hotspots.
Skegness and Mablethorpe's seaside lights are being auctioned off online today.
The council has put the lighting display under the hammer after plans for a completely new lighting display for the holiday season this year.
Officers in #Skegness have forced entry to a car to rescue a dog in distress after being left for 2 hours. Remember dogs die in hot cars.
Load more updates