A six-year-old boy was seriously injured after he tried to get off the Ghost Train ride at an amusement park in Lincolnshire because he was scared, it has been claimed.
The incident happened at Skegness resort Botton Brothers Pleasure Beach just after midday on Monday.
Steve Pratten, community response manager at East Midlands Ambulance Service, said: "The boy had initially become trapped under the car of the train.
"Apparently he'd got frightened and wanted to get off the ride.
"He suffered abdominal injuries as a result of the ride going over him. He was transferred to the Queens Medical Centre in a stable condition.
"Paramedics on the air ambulance said that he was a really lovely boy - very polite throughout.
"He was in a lot of pain and was very upset and frightened as well but they said he was very brave."
Child 'seriously injured' after becoming 'trapped under ghost train' at Lincolnshire theme park
Read the full story ›
Advertisement
A man is due at Lincoln magistrates court today charged with two counts of attempt murder in Skegness.
Anthony Russell, 22, has been charged in connection with the stabbings of two men in Lumley Road on the evening of Friday 3rd July.
Baby seahorses have been born at a tourist attraction in Skegness.
Natureland Seal Sanctuary says the seahorses are being initially fed on freshly hatched brine shrimp before being weaned onto larger food as they get bigger.
Baby seahorses, which are only a few millimetres long, are known as fry.
They spend the first two to three weeks of their lives drifting along in the plankton layer of the ocean.
Less than one in a thousand survive long enough to become an adult due to predators.
We are delighted that all the research that we have done over years is paying off and, through the dedication of our aquarium staff, we are now on our fourth generation of breeding seahorses.
– Duncan Yeadon, Natureland
A woman has been arrested after two men were stabbed in Skegness. Police were called to Lumley Road, Skegness yesterday evening. Both men were taken to Pilgrim Hospital. One has been released after treatment. The second is still in hospital. Scenes of crime officers are examining the area where the incident took place and police are asking for any witnesses to get in touch.
Clothes found on a beach in Lincolnshire sparked major land and sea search involving the coastguard and RNLI
Read the full story ›
Advertisement
A marketing exercise to advertise the potential sale of Pier Field in Skegness has begun.
East Lindsey District Council listed the site as an asset of community value in March, and councillors say they are considering selling it. Bidders have until September to make an offer for the land but the council has not said for certain whether it wants to sell.
Police are investigating a serious assault in Skegness.
Officers attended Scarborough Avenue shortly before midnight on Thursday 28th May, where a 39 year-old local man was found with significant head and facial injuries.
He was taken to Boston Pilgrim Hospital for treatment.
A 37-year-old local man was arrested at the scene.
A blue Peugeot which left the area following the incident was later stopped on the A158 near Lincoln.
Five occupants of the car, four men and two women in their 20s from Nottinghamshire, were arrested on suspicion of assault.
One of the men in the vehicle was found to have facial injuries and taken to Lincoln County Hospital for treatment.
Any witnesses to the incident in Scarborough Avenue, or anyone who has information that might assist police are asked to contact them
Police are appealing for help in finding Wayne Cooknell, who has gone missing from Skegness.
Wayne, 43, is from the Rugby area but has been staying in Skegness for the past few weeks. He is 5' 2", stocky build, with mousey spikey hair and tattoos on his arms. Wayne is blind in one eye.
He was last seen at 4.50am on Tuesday May 26th, leaving the address he had been staying at on South Parade, in order to walk to the Tesco store. He was wearing a black jacket, black tracksuit and black trainers.
Concern is growing for Wayne has he does not have any of his medication with him.
Anyone who has seen him is asked to contact Lincolnshire Police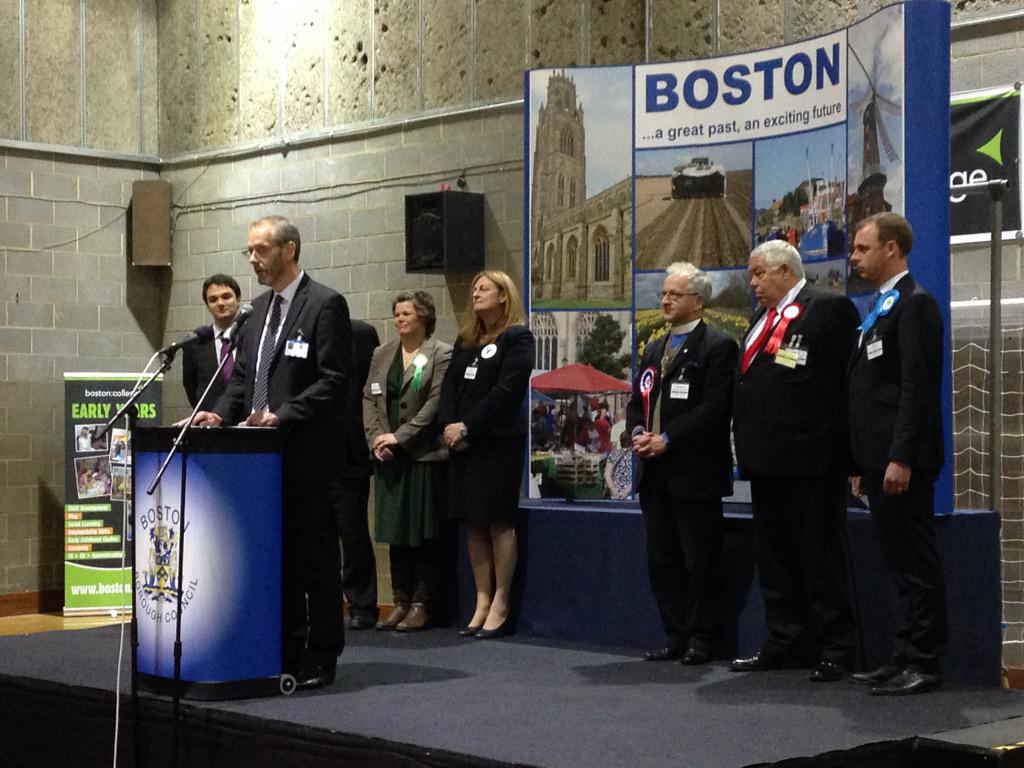 Load more updates