Lincolnshire police have named a driver who died in a car accident in the county on Friday at North Thoresby.
She was 23-year-old Louisa Conway from Skegness.
Lincolnshire's Pride of Britain 'Fundraiser of the Year' finalist Mark Smith has been speaking to the Prime Minister about his campaign for compulsory wearing of cycle helmets.
Mark was nominated for the award for his work since his son Ryan suffered life-changing injuries after being knocked off his bike.
He missed out on the prize, but says the chance to talk to David Cameron was a great opportunity.
Advertisement
The Skegness Community Forum will meet today to discuss the risk posed by coastal flooding. The meeting will include speakers from local authorities and organisations such as the Environment Agency, so they can explain their work in protecting and preparing the coast for the future.
A pregnant cow, which became stuck in a wall in Skegness, has been freed by firefighters in Lincolnshire.
The animal which was trapped for several hours had to be sedated before Lincolnshire Fire & Rescue service used heavy breaking equipment to get it out of the opening of a wartime pillbox.
It is now said to have fully recovered from the ordeal.
A man who committed burglaries in Skegness and Winthorpe, as well as in the Barnsley area in July, has been jailed for five years at Lincoln Crown Court.
Craig Fellows, 44, of Royston, Barnsley admitted burglary with intent to steal at a property in Queen's Drive, Skegness, and burglary of a caravan at Winthorpe.
The court heard that during the Skegness burglary, he walked into the home of a 75-year-old man. When he was discovered he asked for money, but the man managed to push him outside.
After this incident he went on to break into a caravan in Winthorpe, stealing a laptop and cash.
Fellows was identified on CCTV and was traced and arrested.
He admitted two charges of burglary and two charges of theft in the Barnsley area. He also admitted breach of a suspended sentence imposed by Barnsley Magistrates for theft.
Craig Fellows was a short stay visitor to the coast who blighted the local community of Winthorpe, preying on the elderly and vulnerable.

"He would find it acceptable to invite himself into people's home and help himself to their belongings. With the help of the local community Fellows was quickly identified and arrested, and this led to his immediate imprisonment.

"Whilst such offences are few and far between, these incidents act as a reminder for us all to think about our home security, and something as simple as keeping the door locked can be so effective".
– Det Sgt Lee St Quinton, Skegness CID
A lesiure complex in Skegness has re-opened today after a major fire caused guests to be evacuated. Damage was caused to the holiday park's swimming pool, restaurant and bar.
Firefighters have spent the day on site investigating the cause of the blaze at Southview Leisure Park, as Adam Fowler reports.
Advertisement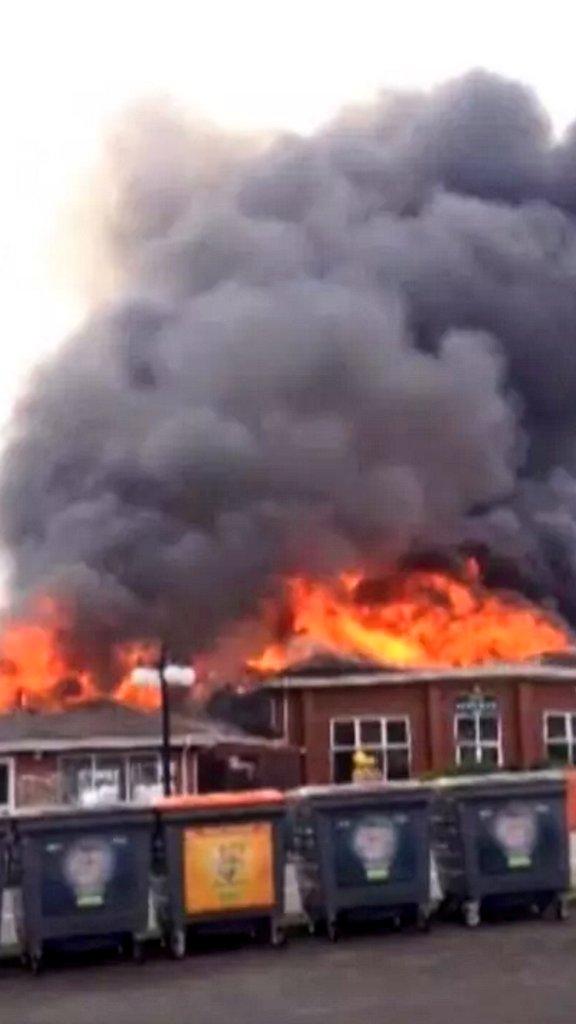 Seven fire crews are currently tackling a blaze at Southview Leisure Park in Skegness.
The complex has been evacuated but there is no reports of any casualties.
Crews from Mablethorpe, Skegness, Holbeach, Leverton, Alford, Spilsby and Horncastle are all in attendance.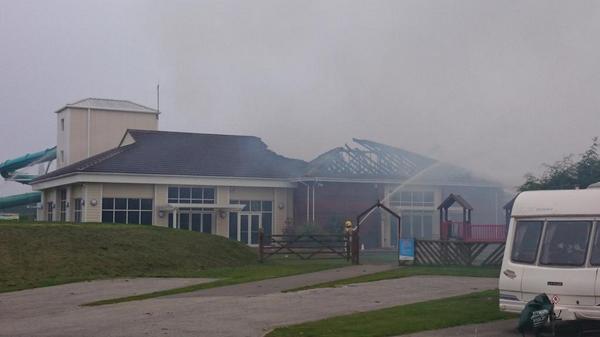 Police are searching for a 14 year-old boy, who has been missing since yesterday evening.
Leroy Johnson, from the Wellington Way area of Skegness, left Lady Jane Franklin School in Spilsby on Tuesday morning, along with two other boys, and the three walked to Boston.
Leroy was last seen in Craythorne Lane in Boston around 6.30pm yesterday. The two boys he was with have returned home safely but there has been no further sighting of Leroy.
The widow of a biker from Lincoln who died from a brain tumour last year says riding into Skegness in his memory today was an emotional experience. Paula Green is raising money in memory of her husband Adi and was joined by around 60 other bikers.
Load more updates