Brandon Lambert's father, Mark, says it is only by chance he checked on his son and found his fingers turning black as he slept, with the latest craze of "loom bands" wrapped tightly around them.
A father from North Yorkshire is warning parents to be vigilant after his eight-year-old son fell asleep with "loom bands" - a type of elastic band - wrapped tightly around his fingers.
By the time Mark Lambert, from Skipton, checked on Brandon, his fingers had turned black and he fears he could have lost them if he had been left until the morning. He says the bands, which are made into bracelets, are not child friendly and children should not play with them unsupervised.
Advertisement
Police are appealing to clubbers for information after a man was sexually assaulted at a Skipton nightclub. It happened in Strata in the early hours of Sunday morning. Officers are particularly keen to speak to a man who alerted door staff to an incident in a cubicle in the male toilets.
A 19-year-old man has been arrested in connection with the incident and is on police bail.
Police say that the woman who fell through a roof in Skipton as she watched the Tour did not suffer life threatening injuries.
They say the woman, thought to be in her forties, climbed on to the roof through a first floor window before falling through.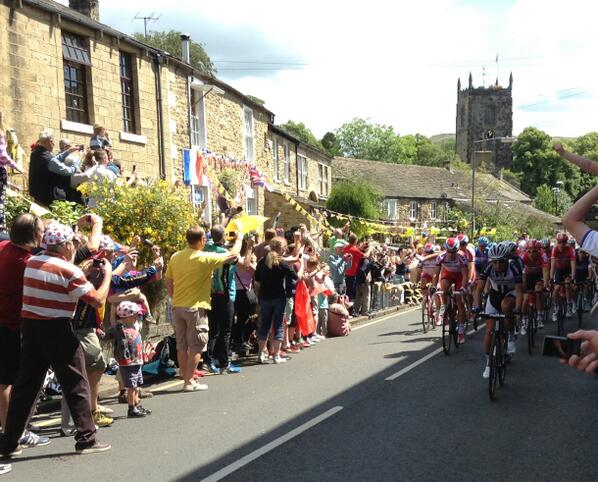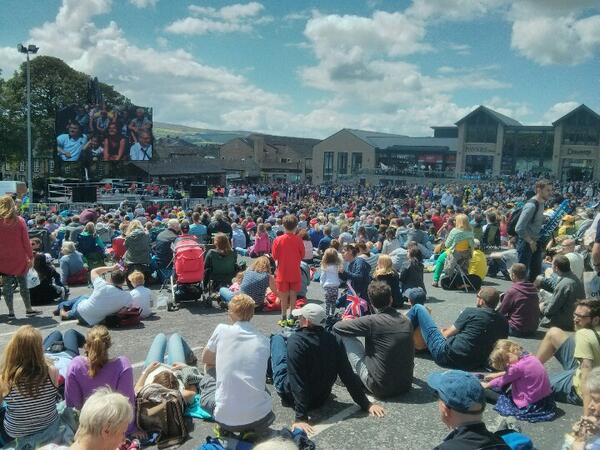 Police in Skipton have sealed off a building where a woman fell as she watched the Tour de France passing.
She was airlifted to Leeds General Infirmary after falling through the roof in Chapel Hill. It is thought she suffered a head injury.
Advertisement
Load more updates