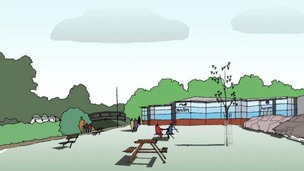 Sleaford Leisure Centre closes today as a £2.85 million refurbishment gets underway.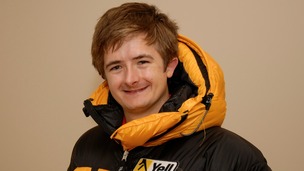 Days before three people died on Mount Everest, a 22-year-old from Lincolnshire became one of the youngest to reach the summit.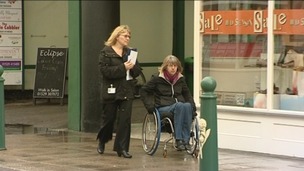 Local people have been out in Sleaford working out how accessibility can be improved for those with disabilities
Live updates
Police release e-fit of suspect after Sleaford sexual assault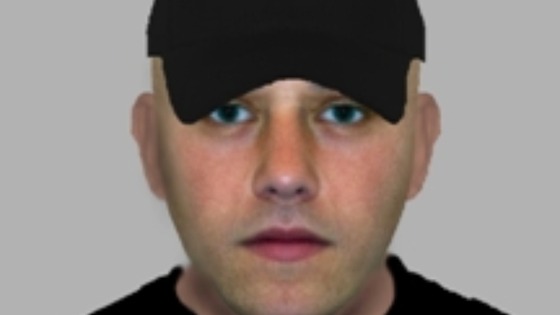 Police have released an e-fit of a man they would like to speak to in connection with a sexual assault on a woman in Sleaford. It happened between Lincoln Road and Sycamore Drive in Sleaford between 11.30pm on 4th May and 12.15am in the morning on 5th May.
The man who assaulted the woman is described as white, about 5ft 7in tall and of stocky build. He was wearing dark trousers, a dark T shirt and dark baseball cap.
Police are also now looking to trace the drivers of two cars, a dark Fiesta-style car and a white Audi. These cars were in the area at the time and the drivers and passengers may be important witnesses.
Anyone with any information on the man in the E-fit, the cars, or the incident in general is asked to contact DS Tim Wilkinson via the non emergency 101 number, or call Crimestoppers anonymously on: 0800 555 111.
Sleaford schoolgirl has first ever haircut for charity
A Lincolnshire schoolgirl is to help two charities when she has her long hair cut short for the fist time since she was a baby. 11-year-old Kaitlin Cocks from Sleaford is to have her 25cm brown ponytail chopped off and her hair styled into a pixie cut just a few inches long.
Her efforts will raise money for the Ally Cadence Trust, a charity supporting families affected by spinal muscular atrophy, while her hair will be donated to the Little Princess Trust. It will be used to make wigs for children affected by cancer.
Advertisement
Sleaford regeneration plans
Video: Supermarket plans new store in Sleaford
A leading supermarket has confirmed it's pressing ahead with plans for a new store in Sleaford, which council bosses say could lead to a 100 million pounds worth of redevelopment and up to a thousand new jobs.
North Kesteven District Council says the redevelopment, which includes a disused heritage site, will bring a much needed economic boost to the area. But some residents are rejecting the plans for a new store. They say they want the money to be put into local shops instead. Kate Hemingway reports.
Sleaford regeneration plans
Pictures: Sleaford development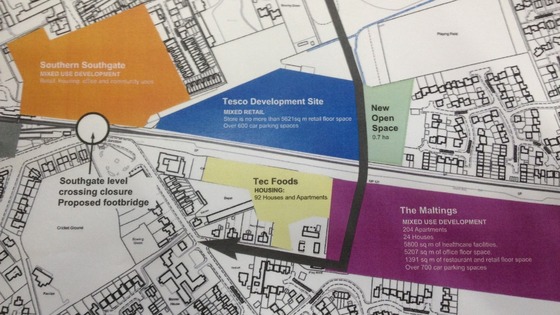 North Kesteven District Council says confirmation of plans to build a large superstore in Sleaford, will help it secure £100 million worth of investment and up to a thousand jobs.
Tesco's confirmed it is planning to build a large store on land near to the town centre.
The proposal forms part of wider regeneration efforts to redevelop 'the Maltings' - which is Europe's largest at risk heritage site - and already has planning permission and funding for 204 apartments, 24 houses - as well as restaurants and shops.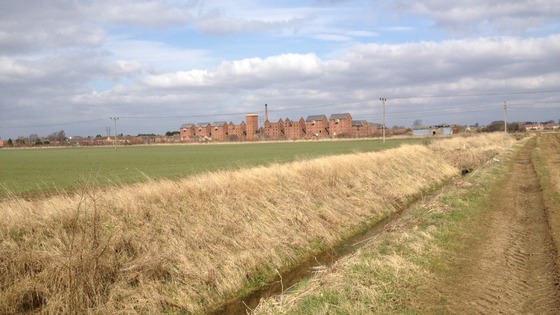 Sleaford regeneration plans
New Tesco store for Sleaford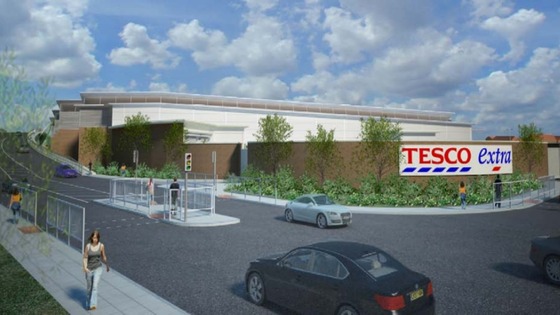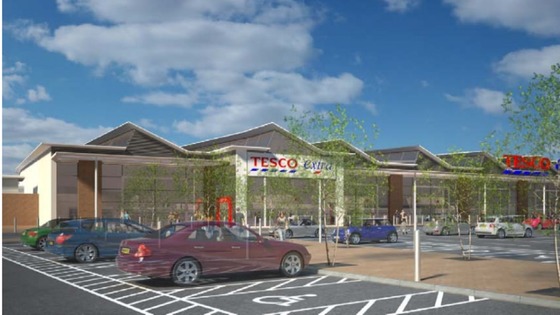 Sleaford regeneration plans
"Sleaford is somewhere to do business"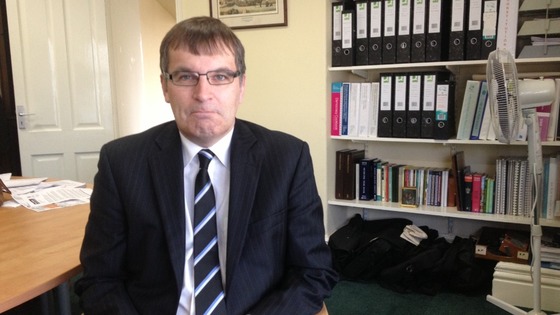 North Kesteven District Council Chief Executive Ian Fytche said: "Tesco's welcome reaffirmation of its commitment to Sleaford could not come at a better time.
"Given the wider economic situation and global financial uncertainty, Tesco has understandably thought long and hard about all of its investments and remains focussedon its vision for Sleaford.
"Such a strong expression of investor confidence sends a strong message that Sleaford is somewhere to do business and gives us a boost is pushing forward with our broader regeneration vision."
Advertisement
Sleaford regeneration plans
Multi-million pound regeneration of Sleaford
A major regeneration development project has been unveiled in Sleaford.
£100 million is being invested for a new Tesco store and at the Maltings. It is anticipated the project, along with expansion plans at the town's existing store, will create 1,000 jobs.
Plans for power cable scheme go on display
Plans have gone on public display this afternoon for a controversial scheme to route 50 miles of cabling from an offshore wind farm to a new electricity sub-station near Sleaford.
RWE NPower Renewables wants to run underground cable from the Triton Knoll offshore wind farm off the Lincolnshire coast to a new 50 acre substation site at Bicker Fen, which is already the site of a major wind farm, to hook it up to the National Grid.
Earlier this year plans to carry the power cables overhead on electricity pylons were scrapped.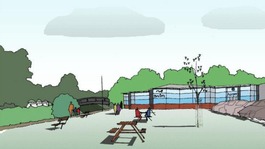 Sleaford Leisure Centre closes today as a £2.85 million refurbishment gets underway.
Read the full story
Police make arrest over death of cyclist
Police investigating the death of a cyclist in a hit-and-run collision have made an arrest. Lincolnshire Police said a 41-year-old man from the Sleaford area had been detained on suspicion of causing death by dangerous driving and failing to stop at the scene of an accident.
The suspect, who is being questioned in connection with the death of Timothy Osborn, is also being held on suspicion of failing to report an accident. A police spokesman said a forensic examination of a vehicle was also taking place following the arrest.
Mr Osborn, of Bourne Road, Pode Hole, was found injured on the A151 at Spalding after failing to return home from work on Friday. The 27-year-old was pronounced dead at the scene after the emergency services were alerted by members of his family.
Load more updates
Back to top