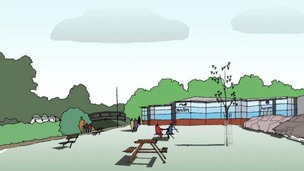 Sleaford Leisure Centre closes today as a £2.85 million refurbishment gets underway.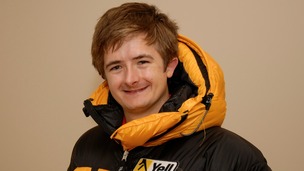 Days before three people died on Mount Everest, a 22-year-old from Lincolnshire became one of the youngest to reach the summit.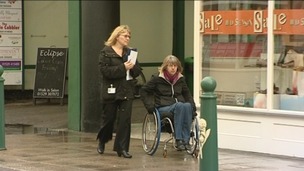 Local people have been out in Sleaford working out how accessibility can be improved for those with disabilities
Live updates
Sleaford security cut
Sleaford BID: We are disappointed traders voted to get rid of the BID
The Sleaford Business Improvement District will cease to exist by October and will now start winding up its operations. From then its night-time patrols will cease and CCTV cameras it pays for may no longer operate. The head of the BID, Emma Batty is disappointed traders voted to get rid of it.
Sleaford security cut
Video: Reaction to nightly security patrols being cut in Sleaford
North Kesteven District Council worked closely with the Business Improvement District. Alan Grey is Economic Development Officer and says while they will do their best to carry on with the work undertaken by the BID, with council funding as it currently is, they'll be unable to plug the gap.
Advertisement
Sleaford security cut
Shop owner: We don't see what difference the BID made
Hi-Brow Fashions has been on Sleaford's high street for some 42 years. Its owner Audrey Well has seen the number of customers in the town fall. She was one of the 53% of traders who voted against retaining the BID for a further five years and says it was not clear what benefit they were getting.
Sleaford security cut
Cafe owner: Sleaford BID did too many little projects
Only 47% of businesses which voted in a recent ballot on the future of the Sleaford Business Improvement District voted to retain it. One that did was the Y Cafe in the market place. Its proprietor Perry Cobell says the BID concentrated too much on small projects instead of bigger ones.
Sport England has stumped up an extra one hundred and fifty thousand pounds for the refurbishment of Sleaford Leisure Centre. The redevelopment was originally just going to see improvements to the 140 year old pool.
But the cash will now also allow developers to upgrade the gym and dance studio. will start in the autumn. The cash boost has been welcomed by North Kesteven District Council's Chief Executive Ian Fytche.
Sleaford security cut
Security patrols and CCTV under threat in Sleaford
Sleaford could lose some of its night-time security patrols and CCTV cameras after businesses in the town rejected plans to keep its Business Improvement District for a further five years. 53% of firms voted not to carry on paying a 1% levy to fund the group which works to improve the town centre.
The Business Improvement District was set up five years ago aiming to improve the town's security, ensure it is marketed and promoted well, and to manage parking and traffic flow. Businesses pay 1% of their rateable value to fund the BID's work.
Before the ballot, the BID team warned that a no vote would mean security patrols ceasing from October and CCTV cameras on Woodbridge Road and East Road being switched off as well as the end of schemes which help pubs and shops to work together to keep an eye on troublesome customers.
Advertisement
Sports Centre gets £150,000 boost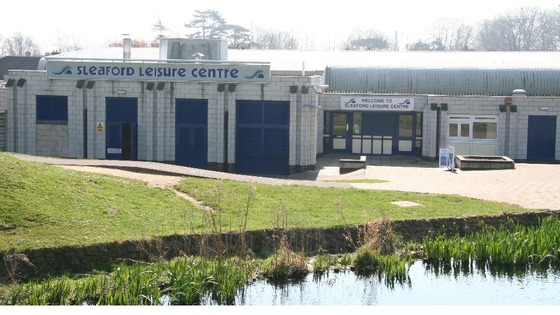 Sleaford Leisure Centre is to get a £150,000 makeover thanks to Sport England funding. The project has been awarded the money as part of a programme to deliver a London 2012 legacy of increased mass participation in sport.
North Kesteven District Council Chief Executive Ian Fytche said this welcome boost to the £2.85m refurbishment would enable the Council to proivde a sports centre to meet the community's needs over the next 20 years. The centre will close in the autumn for a year-long refurbishment
which involves converting the 140-year-old pool to a modern deck-level and upgrading the changing rooms, gym, dance studio and entrance, whilst incorporating a new toddler splash zone facility and health suite to inspire a new generation of users.
Everest climber returns home
Terrifying Everest crevasse climb
A young mountaineer from Lincolnshire has returned home after becoming one of the youngest British climbers to reach the top of Mount Everest. Matthew Dieumegard-Thornton from Sleaford reached the summit earlier this month.
One of the most nerve-wracking moments of the climb involved Matthew walking across two ladders, tied together, to get beyond a crevasse. He strapped his video camera to his chest as he walked across.
Everest climber returns home
Sleaford climber on top of the world
A young mountaineer from Lincolnshire is now back home after a two month mission to the top of Everest. Calendar spoke to Matthew Dieumegard-Thornton before he set out on his adventure in March.
Everest climber returns home
Climber reaches Everest summit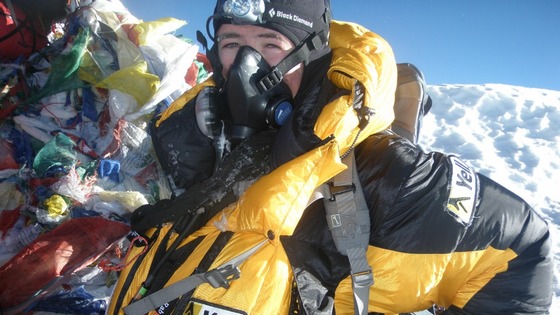 Matthew Dieumegard-Thornton is seen here at the summit of Mount Everest earlier this month, just hours before three other climbers died on the mountain.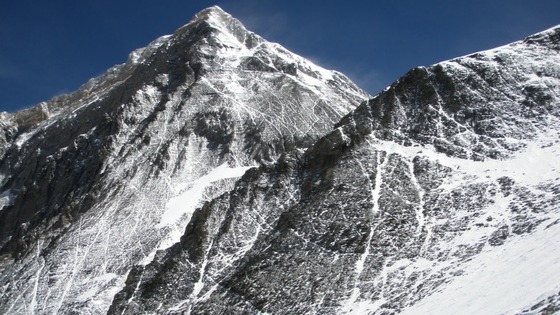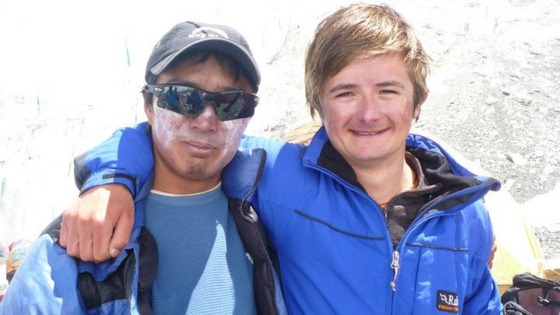 Load more updates
Back to top