Live updates
Former Lance Corporal Adam Douglas was severely injured in Iraq in 2003. He and his wife Maria were told they could have a benefit known as Disability Living Allowance - Carer's Component.
But when the Department of Work and Pensions stopped the benefit, the couple, from Leeds, faced seven tribunals before it was reinstated.
The very next day, however, the DWP told Mr Douglas he was no longer disabled enough for the benefit - despite him being in a wheelchair - as Helen Steel reports.
Advertisement
Brian Kershaw lost his son in Afghanistan a year ago today. He was one of six soldiers from the Third Battalion The Yorkshire Regiment , whose deaths remain the biggest single loss of life in the conflict
Brian decided to mark the anniversary by sharing his thoughts in an open letter to his 19-year-old son.
Funeral for fallen soldier
Funeral for fallen soldier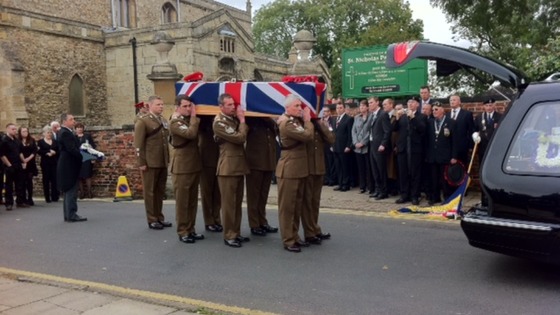 The funeral of a hero who made the ultimate sacrifice for his country has been taking place this lunchtime.
Sergent Lee Davidson, killed by a roadside bomb in Afghanistan last month, was described as a "superb soldier". The service took place at Thorne, near Doncaster - at the church where he was married last year.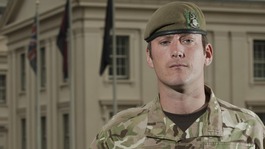 A Leeds soldier who ran through enemy fire to give first aid to a casualty wounded by an insurgent bomb has been recognised for his heroism.
Read the full story
Advertisement
Soldier awarded for bravery
A soldier from Leeds who ran through enemy fire to give first aid to a colleague wounded by an insurgent bomb has been recognised for his heroism. Corporal Scott Dyson, of 1st Battalion The Yorkshire Regiment, is amongst soldiers mentioned in today's Military Despatches. More to follow.
Hundreds of servicemen from our region are preparing to deploy to Afghanistan, just days after two Yorkshire soldiers were killed by a rogue Afghan policeman.
The soldiers from 4 Regiment Royal Artillery, based at Alanbrooke Barracks in North Yorkshire, are leaving for a six month operational tour.
Their departure comes after NATO's announced it's scaling back operations with the Afghan Army and Police. David Hirst reports from Topcliffe near Thirsk
Soldier arrested after 'incident'
A serving soldier has been arrested by the Royal Military Police following an incident at Catterick Garrison in North Yorkshire.
The MOD say investigations are continuing.
Soldier campaigns for future dads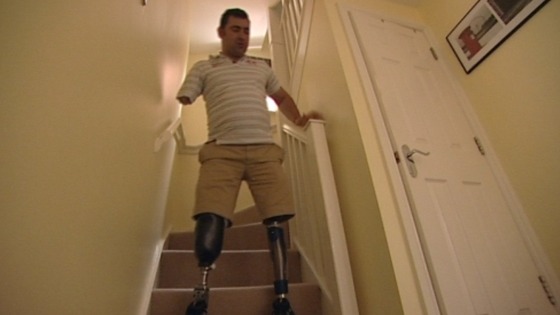 A Yorkshire Regiment soldier who lost both legs and an arm in Afghanistan is backing a campaign for soliders to freeze their sperm as a precaution in case they're injured. Andy Reid almost died after stepping on a bomb and thought he may not be able to have a family.
Load more updates
Back to top