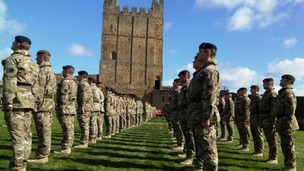 The Archbishop of York will join hundreds of soldiers at York Minster today for a remembrance service.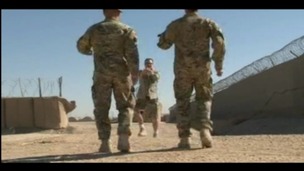 Troops from North Yorkshire stationed in Afghanistan have created their own fund-raising version of the smash hit "Gangnam Style".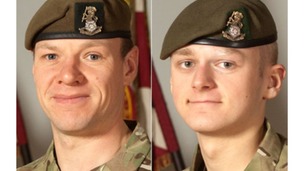 A remembrance service for two Yorkshire soldiers shot dead by a rogue policeman in Afghanistan has been held.
Live updates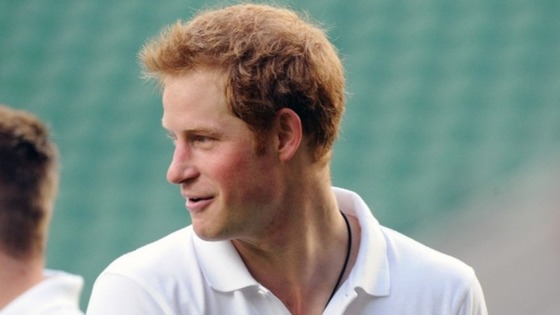 Prince Harry will set off today alongside three teams of wounded soldiers from the United Kingdom, United States and the Commonwealth who are racing to the South Pole.
A theme tune has been written by a local musician from York, while wounded soldier Ibrar Ali from Rotherham is also heading out.
All three teams depart from London today for Cape Town, South Africa. They are due to arrive in Novo, Antarctica on November 19 to begin acclimatisation, moving to 87° south on November 30.
They are aiming to complete the 335km expedition by December 16. Actors Dominic West and Alexander Skarsgard also taking part.
Soldier dies in training
The Ministry of Defence have confirmed the death of a soldier during a training exercise on the North Yorkshire Moors.
Private Michael Ihemere from the West Mercian Regiment was taking part in a routine training exercise in the early hours of Wednesday morning.
The 26-year-old soldier had recently returned from Afghanistan and was based at Marne Barracks near Catterick. Today, his colleagues, joined by his widow held a parade in his memory. Claire Ashforth reports.
Advertisement
Soldier dies in training
National
Michael Ihemere's commanding officer has paid tribute to the British army soldier who died on Wednesday, describing the 26-year-old Nigerian as "likeable, kind and talented".
Lieutenant Colonel Mark Ellwood said:
Private Ihemere quickly established himself as a valued member of his platoon. He proved to be a reliable, talented and popular soldier, respected by all across the Company. His likeable and kind nature immediately endeared him to those he worked with.

Whilst on operations, he was involved in some fierce fighting but always remained calm, did his job well and supported his friends and colleagues with resolute loyalty. Private Ihemere showed early signs that he had the potential to progress in the Army and had a bright future.
His loss will be keenly felt across the battalion and the thoughts, prayers and sympathies of all those that had the pleasure to know Private Ihemere are with his wife and family at this difficult time.
– Lieutenant Colonel Mark Ellwood
Soldier dies in training
National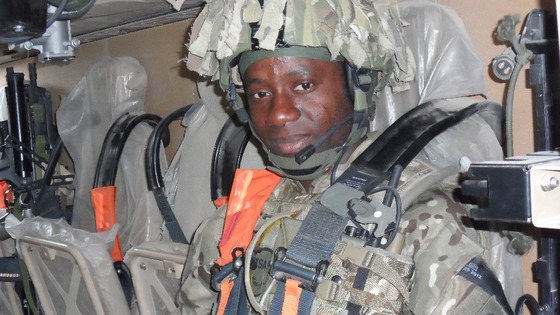 The British army soldier who has died on a training exercise was deployed to Afghanistan in October 2012.
Michael Ihemere from Umuodo, Nigeria served with C Company and was based in the Nad-e Ali district of Helmand province.
Soldier dies in training
A British army soldier who died after collapsing while on a three-mile run during a moorland training exercise was named today as Private Michael Ihemere, 26, from Nigeria.
Soldier dies in training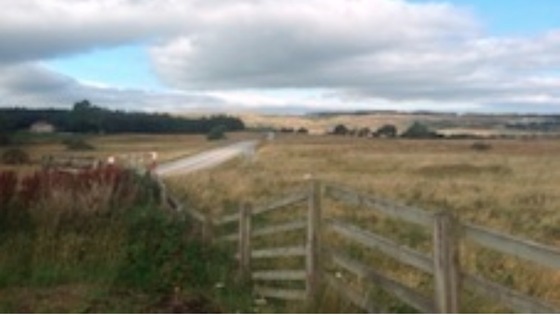 The Ministry of Defence training ground on the North Yorkshire Moors above Catterick where a 26-year-old soldier died while on exercise.
The soldier had recently returned from Afghanistan.
Advertisement
Soldier dies in training
Police say paramedics tried to revive the soldier who died during a training exercise in North Yorkshire on Wednesday.
"Officers were called just before 9am on Wednesday 28 August 2013, following a report that a 26-year-old man, serving in the military, had collapsed at Barden Moor, Leyburn.

"Sadly, despite the efforts of paramedics, he was pronounced dead at the scene.

"We are not yet in a position to release his name. His family have been informed.

"Officers are working with the Army to establish the full circumstances surrounding the death, which is not suspicious, so that a file can be prepared on behalf of the coroner."
– North Yorkshire Police spokesman

The soldier's collapse follows the deaths of three reservists in the Brecon Beacons who were on an SAS selection course when temperatures reached 30 degrees celsius in July.

They were carrying heavy packs while attempting to cross the Pen y Fan mountain.

Conditions in North Yorkshire were much cooler on Wednesday, around 17 degrees celsius with a slight breeze.

It was not clear if soldiers were carrying heavy loads in this exercise.
Soldier dies in training
A 26-year-old soldier has died after collapsing while on a moorland training exercise in North Yorkshire.
The death is not being treated as suspicious. The soldier collapsed near Leyburn on Wednesday morning and died at the scene.
His name has not yet been released.
Hundreds of soldiers from the Yorkshire Regiment have been marching in our region today, exercising their freedom to parade through towns and cities.
It was Sheffield this afternoon but earlier the battalion paraded through Rotherham where the ceremony was briefly interrupted by a protestor angry at the actions of the military abroad.
Soldiers' service
Tyne Tees
Hundreds of soldiers based at Catterick Garrison have attended York Minster after returning home from Afghanistan.
During their six month tour, nine soldiers from the 4th Mechanized Brigade died in service.
Watch the full report from Frances Read below:
Load more updates
Back to top