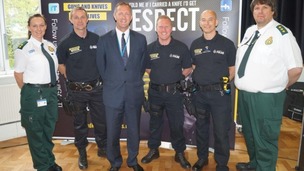 South Yorkshire's Police and Crime Commissioner, Shaun Wright attends anti-gun and knife crime presentation, 'Guns and Knives take Lives'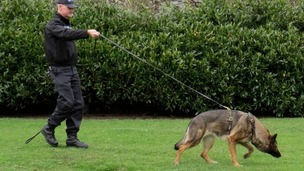 A South Yorkshire police officer and his four-year-old German Shepherd are celebrating their success in the National Police Dog Trials.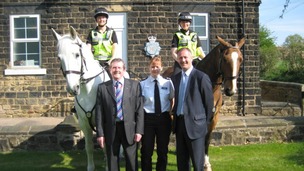 South Yorkshire Police and Crime Commissioner Shaun Wright has announced that their mounted department is set to stay.
Live updates
Police are trying to find a good Samaritan white van driver who helped a robbery victim in Doncaster in the early hours of June 6.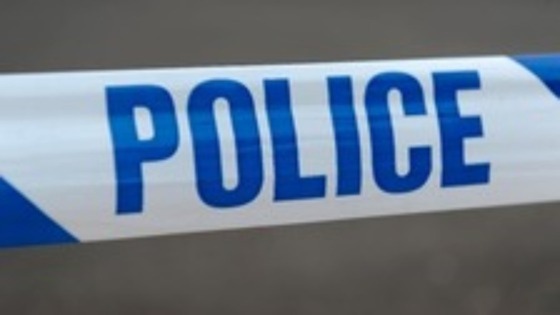 The 19-year-old woman was walking alone along East Laithe Gate and up South Parade, near to the entrance of Elmfield Park, at around 3.15am when she was approached by a man on a bicycle.
As she walked towards a bus stop near Regent Square, the man tried to engage her in conversation. He then tried to take her mobile phone before hitting her in the face and making off with her handbag.
He is described as being white or mixed race, in his early twenties, and of slim build. He had short, dark afro hair and was wearing a grey tracksuit.
A man driving a white Transit van pulled up shortly after upon seeing the victim on the ground and arranged for a taxi to take her home.
Was this you? Police would like to speak to him as he could assist them with their enquiries.
Student murder in Sheffield
A murder enquiry has begun following the death of a Sudanese student attacked on a night out in Sheffield.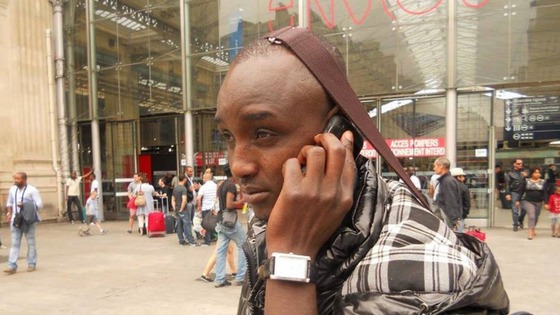 Anowar Tagabo, 25, who was studying Peace and Development Studies at Bradford University, had been at a wedding in Sheffield but became separated from his friends.
He was attacked as he and another man walked past a group of people on the corner of Carver Street near to the Viper Rooms club.
He was taken to hospital but died nine days later. A post mortem examination revealed he died from head injuries.
Advertisement
A student has died after being assaulted on a night out in Sheffield.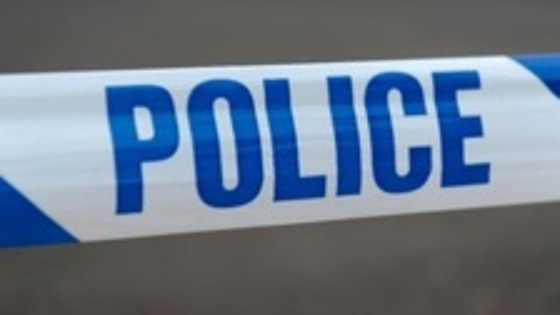 The 25-year-old who was originally from Sudan was studying at the University of Bradford and had been celebrating with a friend in Sheffield.
The pair got separated and he is reported to have been assaulted outside Viper Rooms at around 4.30am on May 25.
He was taken to hospital but died of his injuries two days later. A post-mortem examination concluded he had died of a head injury.
Anyone with any information is asked to contact police.
Police investigating an assault in Doncaster have released CCTV images of men they would like to speak to.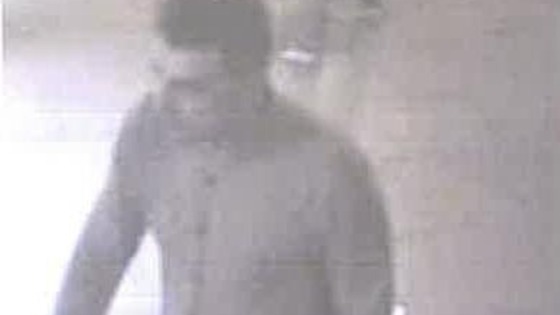 The victim suffered injuries to his face when he was assaulted in Sandringham Road, Intake, at around 3.30am on Sunday 18 May.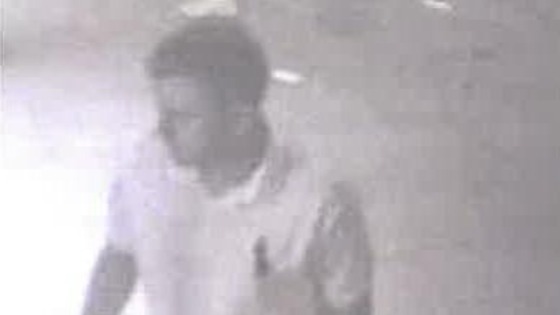 Officers believe the two men in this CCTV image may have vital information about the attack.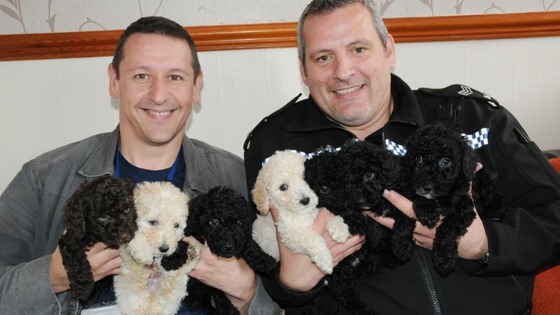 A 26-year-old man is due to appear at Doncaster Magistrates' Court today charged with a burglary in which seven six-week-old Poochon puppies were stolen.
Richard Thomas, from Arksey, was arrested on Tuesday, 3 June, and questioned by detectives.
On the same day, South Yorkshire Police recovered the puppies safe and well and they were returned to their Doncaster owner.
Two women, a 25-year-old from Arksey and a 29-year-old from South Elmsall, were also arrested on Tuesday on suspicion of handling stolen goods. They have been quizzed and released on police bail, pending further enquiries.
The puppies, a cross between the Poodle and Bichon Frise breed, went missing from their pen in a Doncaster property between 10.50am and noon on Wednesday, 28 May.
A 35-year-old man has been arrested in connection with a number of alleged indecent exposure incidents in Doncaster town centre.This followed three reports from members of the public about a man sitting in a white BMW car allegedly exposing himself.
The man was described as being white with a round, clean shaven face, of large build.
Advertisement
A 27-year-old man is hospital being treated for a serious stab wound after an incident this lunchtime in Bransley.
Police were called at around 12.55pm to reports a man had been injured in Wellington Crescent, in Worsbrough. His injury is not believed to be life-threatening.
It is reported that the 27-year-old man was in an altercation with another man. The second man is thought to have left the scene and officers are now trying to find him.
Three South Yorkshire Police officers are being investigated for gross misconduct in their handling of allegations relating to former Lost Prophets singer Ian Watkins.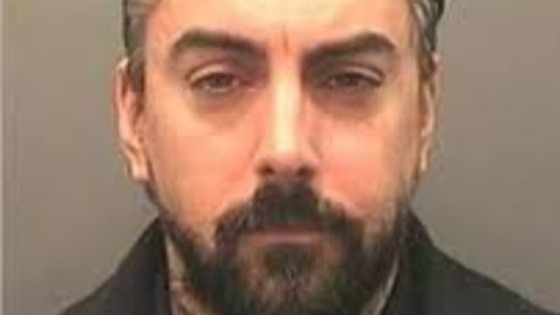 One sergeant and two constables were told by police watchdog the IPCC that their conduct was to be investigated in connections with complaints about three reports made to police between March and May 2012 which contained allegations against Mr Watkins with potential evidence.
Two officers from Bedfordshire police and one from South Wales police are also being investigated.
The former Lost Prophets singer was jailed for 29 years for a string of child sex offences.
A 24-year-old man has been arrested tonight on suspicion of rape - in connection with an incident in Sheffield on Saturday.
A young woman was allegedly attacked in the Hunters Bar area.
He is currently being questioned by detectives from South Yorkshire Police.
The 32-year-old who was arrested yesterday has now been released on police bail.
South Yorkshire Police are searching for a set of wedding rings believed to have been stolen days before the ceremony.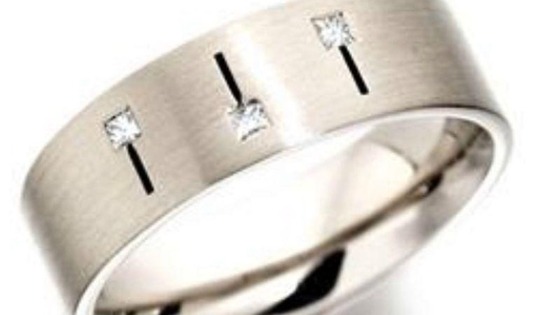 Two wedding rings were among the items stolen in a burglary at a house in Clay Flat Lane, Rossington, Doncaster, and police are now appealing for information from the public.
Police say the property was broken into between Sunday April 13 and Monday April 14.
Among the property stolen were two Palladium wedding rings, one of which is similar to the ring pictured, and both engraved with the phrase "Brian and Nikki 20/4/2014".
A police spokesman said: "This case was especially upsetting as the couple's wedding rings were stolen less than a week before their marriage ceremony - which did go ahead, but with substitute rings.
"The stolen rings are clearly of great sentimental value and it would mean a huge amount to this newlywed couple to get them back."
Load more updates
Back to top