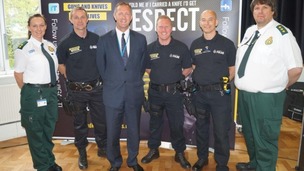 South Yorkshire's Police and Crime Commissioner, Shaun Wright attends anti-gun and knife crime presentation, 'Guns and Knives take Lives'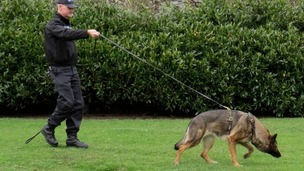 A South Yorkshire police officer and his four-year-old German Shepherd are celebrating their success in the National Police Dog Trials.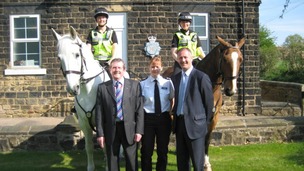 South Yorkshire Police and Crime Commissioner Shaun Wright has announced that their mounted department is set to stay.
Live updates
South Yorkshire Police have arrested two men a after massive cannabis find at a house in Barnsley.
176 plants were found yesterday at the house in Highgate Lane, worth an estimated £150,000.
The men, aged 39 and 29, are being questioned by detectives.
Ex-cop jailed for OAP thefts
Former South Yorkshire policeman Jonathan Webb, who stole more than £20,000 from a frail pensioner has been jailed for six years.
" This was a calculated and despicable series of crimes, committed by Jonathan Webb, who was a serving officer with South Yorkshire Police at the time of the offences.

"Instead of upholding the law, he systematically broke it, using his position as a police officer to gain the trust of his victims.

"He stole cash from one victim. He stole a set of treasured Second World War medals from another.

"His third victim was the most vulnerable of all: a 94 year old lady whom Webb deceived and manipulated; gaining control of her finances, and stealing over £24,000 from her. "
– Alisha Kaye, Crown Prosecution Service
Advertisement
Ex-cop jailed for OAP thefts
A former South Yorkshire policeman who stole more than £20,000 from a frail pensioner has been jailed for six years.
Jonathan Webb,45, from Millhouses in Sheffield, pleaded guilty to theft, fraud and forgery at Leeds Crown Court.
Webb , a policeman for 20 years, stole the money mainly from a 94 year old woman he befriended while working as a PC.
Jailing Webb Judge Guy Kearl told him he had brought disgrace on himself and the force he served in.
Webb, a father of five who was said to be sixty thousands pounds in debt, blamed his crimes on temptation and greed.
He also changed the woman's will so that he would benefit from her estate when she died. It was said it be worth 400,000 pounds. Webb resigned from the force in May.
A 50-year-old man has been detained in the Netherlands as part of a South Yorkshire Police investigation.
The man, who is originally from Sheffield, was detained by officers in Amsterdam under a European Arrest Warrant yesterday afternoon .
He is wanted in connection with alleged drug trafficking offences dating back to 2010 and extradition proceedings are now under way.
It follows a multi-agency operation involving officers from South Yorkshire Police, the National Crime Agency and the Dutch National Crime Squad.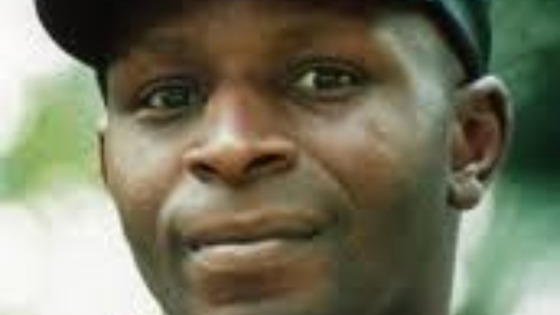 A police investigation into the discovery of former paratrooper Christopher Alder's body in a mortuary in Hull and the later exhumation of Grace Kamara from his grave has concluded that there will be no proscutions over the mix-up.
The South Yorkshire Police investigation team presented a detailed and extensive investigation report to the Crown Prosecution Service to seek formal advice relating to a number of mortuary staff to establish if they had committed criminal offences relative to the circumstances of the case.
After careful consideration of all the circumstances and the evidence available, the Crown Prosecution Service have concluded that there is no realistic prospect of a conviction for either misconduct in a public office, or the prevention of the lawful burial of a body.
Mr Alder died while in custody at Hull's Queens Gardens Police Station. His body was discovered at the morgue at Hull Royal Infirmary in 2011 - more than a decade after his family thought they had buried him.
A 74-year-old woman has died in a collision in Almholme Lane, Arksey.
The accident happened at 3.40pm on Wednesday, October 2, when a blue Vauxhall Astra, driven by the woman, was travelling along Almholme Lane in the direction of Barnby Dun, when it was in collision with a grey Nissan Almera.
The woman, from Barnby Dun, suffered fatal injuries. The 47-year-old man driving the Almera suffered slight injuries.
Officers are investigating the collision, and would like to hear from witnesses. Anyone with information should contact South Yorkshire Police on 101 quoting incident number 629 of 2 October 2013.
Advertisement
South Yorkshire police has been ordered to search all it's storerooms for notebooks which could provide crucial evidence of what happened on the day of the Hillsborough disaster which claimed 96 lives.
The Independent police complaints commission has revealed that one officer has admitted keeping a note of what happened in his pocketbook which was contrary to what he'd been told to do. The watchdog says it could be a significant new piece of evidence.
No notebooks have ever been looked at by any Hillsborough inquiry and the South Yorkshire force has been told to make a rigorous search of it's archives.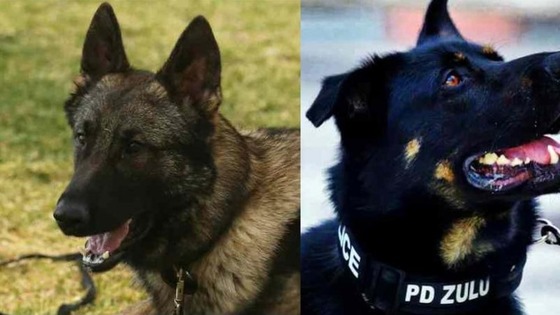 Four German Shepherd dogs from South Yorkshire Police have crossed the seas to become Royal Gibraltar Police's first dog section in 20 years.
South Yorkshire Police's Dog Training Unit was chosen by RGP to reinstate their dog section, providing a challenging and strenuous 13- week training course for the dogs and for the officers, who had no previous dog handling experience.
SYP Dog Training Instructor Mick Gentile, travelled to Gibraltar in May this year to deliver the course, which is the first training the unit has delivered to an international police force.
The four dogs provided to RGP from SYP, were Prince, Major, Zulu and Tara.
Dozens more police officers may have had their statements documenting the Hillsborough disaster amended, it was revealed today.
Last year a report by the Hillsborough Independent Panel found that over a hundred official statements had been changed to remove or alter comments that were unfavourable to police.
The Independent Police Complaints Commission, which has launched a fresh investigation into the tragedy and its aftermath, has identified fifty-five more that may have been amended. The IPCC has also says it will soon begin interviewing officers whose statements were altered.
Police are appealing for witnesses to a vehicle collision on the M1 this morning, which left one man with minor injuries.
The incident happened at 4.20am on the M1 northbound carriageway, around 400 yards before the exit slip road at junction 31.
Officers believe that a silver Peugeot 206 was driven in the wrong direction down the carriageway for some distance.
Just before the vehicle reached the exit slip road at junction 31 it collided with a white Heavy Artic Tractor.
The driver of the silver Peugeot 206, a 22-year-old Rotherham man, sustained minor injuries to his chest and was taken to Rotherham District General Hospital.
Load more updates
Back to top