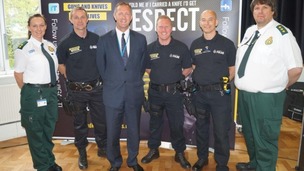 South Yorkshire's Police and Crime Commissioner, Shaun Wright attends anti-gun and knife crime presentation, 'Guns and Knives take Lives'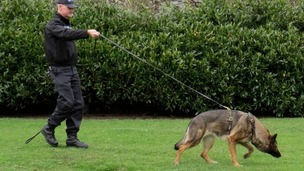 A South Yorkshire police officer and his four-year-old German Shepherd are celebrating their success in the National Police Dog Trials.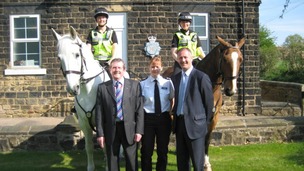 South Yorkshire Police and Crime Commissioner Shaun Wright has announced that their mounted department is set to stay.
Live updates
South Yorkshire Police publish dismissals online
South Yorkshire Police is to publish details of officer dismissals on its website. The force says it will also reveal when officers resign from the service due to disciplinary matters.
South Yorkshire Police release CCTV as they crack down on shoplifting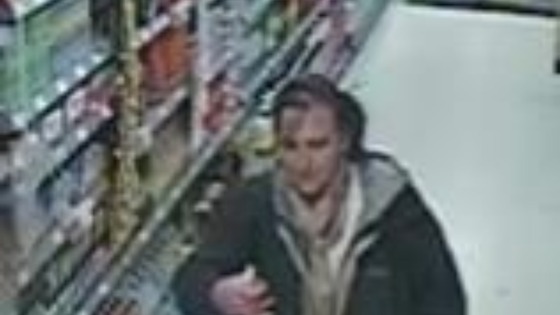 South Yorkshire Police has released CCTV images of suspected shoplifters as part of a crackdown on retail crime.
There was an increase of ten per cent in shoplifting across South Yorkshire in February this year, compared with February last year. This year, 859 shoplifting offences were recorded in that month with 126 of those in Barnsley.
Anyone with information should contact South Yorkshire Police on 101 or call Crimestoppers anonymously on 0800 555 111.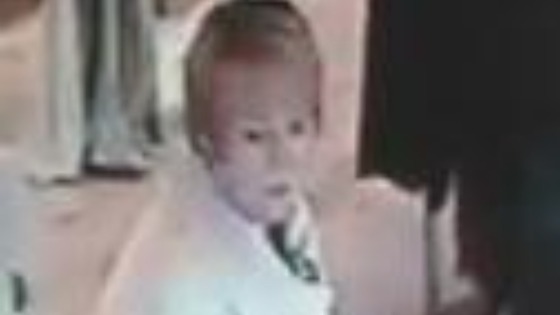 Advertisement
Police in Barnsley hunt man after pensioner's car attacked three times
Police in Barnsley are appealing for witnesses after a series of attacks on a pensioner's car in the town centre. The same man is believed to have damaged the car in three separate incidents. He is described as white, slim build, 5ft 8in and was seen wearing a variety of shirts and jeans.
Appeal to find owner of lost Shetland Pony
Police in Doncaster are appealing for help to find the owner of a lost Shetland Pony. It was found galloping along Thorne Road towards Doncaster town centre on Sunday. Anyone with information about who the owner might be is urged to contact the police.
Police investigating death of Barnsley woman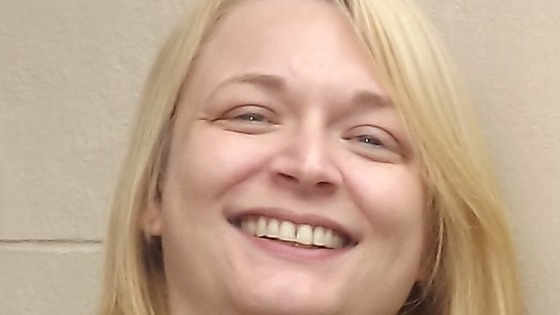 Police investigating the alleged murder of a 35-year-old woman from Darfield, Barnsley, have named the woman as Chantelle Barnsdale-Quean.
The incident happened on Monday. Today the 42-year-old man who has been arrested on suspicion of murder has been discharged from hospital and is currently being questioned by officers.
Sheffield burglar sentenced to 5 years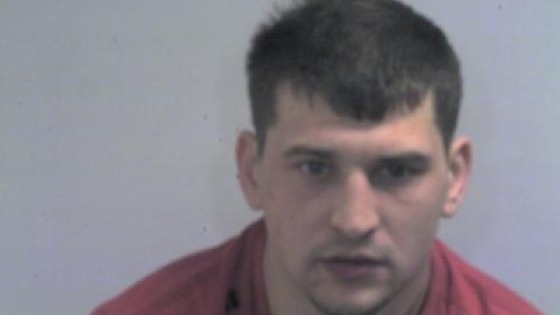 A 33-year-old man has been sentenced to five years in prison for two burglaries he committed in January. Peter Coulthread appeared at Sheffield Crown Court charged with the two burglaries.
PC Fahd Nasser said: "Burglary is an incredibly intrusive and disturbing crime that often leaves victims feeling violated and no longer safe in their own home, whether anything was stolen or not.
He said: "I hope the sentence imposed reinforces the message from South Yorkshire Police that we will not tolerate any type of criminality."
Advertisement
Two charged over Sheffield shooting
Two men have been charged in connection with a shooting incident in Sheffield, last October, which left a 17-year-old with gunshot wounds to his legs.
Darren Michael Whitehead, 25, of Sheffield, is charged with attempted murder and possession of a firearm with intent to commit an indictable offence
Jamie Lee Howden, 22, also of Sheffield is charged with attempted murder and possession of a firearm with intent to commit an indictable offence.
Whitehead appeared at Sheffield Crown Court today and was remanded in custody until May 8.
Howden is remanded in custody and due to appear at Sheffield Magistrates' Court on March 8.
Appeal after dog is tortured
Man arrested over dog torture
Officers investigating the death of a dog, which was found on Manor Laith Road, Sheffield, have arrested a 28-year-old man.
The man from Sheffield was arrested on Tuesday, 26 February, 2013 on suspicion of causing unnecessary suffering to an animal and was bailed pending further enquiries.
Man left with serious head injuries after attack in Doncaster
A man is in a serious but stable condition in hospital after being attacked near Doncaster town centre. Police believe up to three men could have been involved in the assault on the 39-year-old on King's Road on Saturday afternoon.
The man was taken to Doncaster Royal Infirmary where he is being treated for serious head injuries. Police are appealing for anyone who witnessed the attack to get in touch.
Woman jailed for armed robbery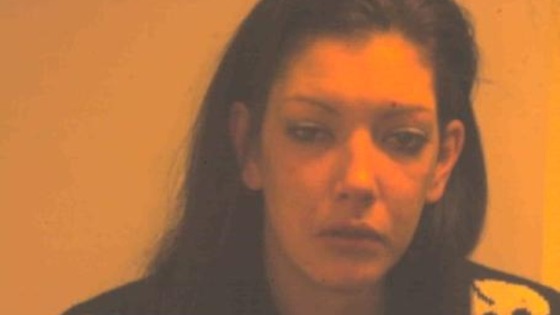 A 27-year-old woman has been jailed for four-and-a-half years for an armed robbery in Doncaster.
The incident took place on the evening of Thursday, 10 January 2013, at a newsagents on Thorne Road, Stainforth.
Police were called to the premises after a woman entered the store, demanded money from the till and threatened staff with a black imitation handgun.
As the members of staff were unable to open the till, the woman grabbed ten pouches of tobacco valued at £60 and left the premises.
The staff involved were left shaken but uninjured.
Simone Larner, 27, from Stainforth, was sentenced to four-and-a-half years in jail for armed robbery at Sheffield Crown Court.
DC Michelle Thompson said "The sentencing at court is a true reflection of the seriousness of this crime. By making threats with an imitation handgun, the incident was particularly terrifying for the staff involved, who were thankfully, not physically injured."
Load more updates
Back to top