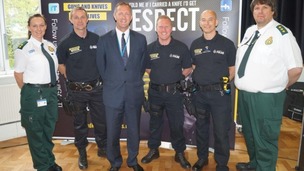 South Yorkshire's Police and Crime Commissioner, Shaun Wright attends anti-gun and knife crime presentation, 'Guns and Knives take Lives'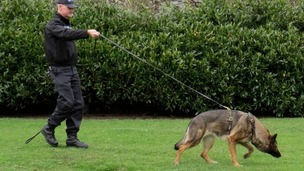 A South Yorkshire police officer and his four-year-old German Shepherd are celebrating their success in the National Police Dog Trials.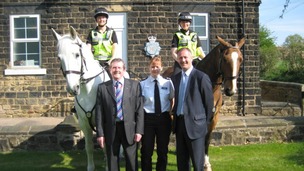 South Yorkshire Police and Crime Commissioner Shaun Wright has announced that their mounted department is set to stay.
Live updates
Photo is not of missing Ben Needham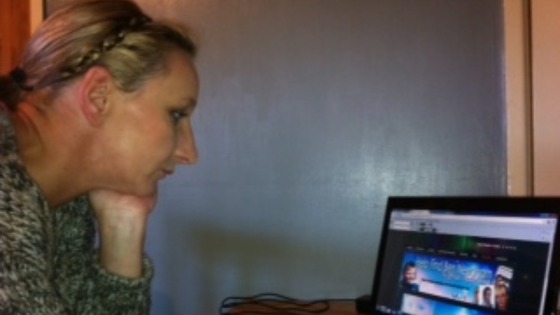 The search goes on for Kerry Needham after facial recognition work by experts from South Yorkshire Police proved a photo of a potential sighting was not her missing son Ben Needham. The image had come to light after a nationwide appeal by a Greek TV show.
Kerry said she was disappointed but was determined to carry on the search for Ben and was pursuing three new leads.
Man arrested in connection with Sheffield shooting
A 26-year-old man has been arrested in connection with a shooting on London Road in Sheffield on New Year's Day. He has been arrested on suspicion of attempted murder and possession of controlled drugs.
The 45-year-old man who was shot is still being treated at Northern General Hospital.
South Yorkshire Police are carrying out extra patrols in the London Road area while detectives work on the investigation.
Advertisement
Pensioner injured in 'hit and run' in Conisbrough
Police are appealing for information after an accident which left a pensioner with a serious head injury. The 77-year-old woman was crossing the road in Conisbrough on Christmas Eve when it is reported that a blue Renault Laguna hit her. The vehicle didn't stop and was later found abandoned.
The woman is being treated for serious head injuries in Doncaster Royal Infirmary.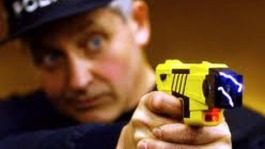 South Yorkshire Police fired Tasers on 11 people this year, including nine who were threatening to self harm, according to national figures.
Read the full story
Appeal for information after £7500 worth of damage caused in Doncaster
Police would like to speak to two men after £7500 worth of damage was caused at the Waterdale shopping centre and the Catholic Club in Doncaster town centre. It is believed a hammer was used to damage a number of windows in the early hours of Sunday 16th December.
Anyone with information is asked to contact South Yorkshire Police.
Police will fine anti-social revellers
Police in South Yorkshire want revellers to enjoy themselves but behave as today sees many workers finishing for the Christmas break and heading for the pub.
So called mad Friday has caused problems for police in recent years as instances of drunkenness and anti-social behaviour increase. But officers in Rotherham have warned they'll use fixed penalty notices to deal with troublemakers and increase patrols throughout the town so the public feel safe.
Advertisement
GP jailed for indecent assault on patients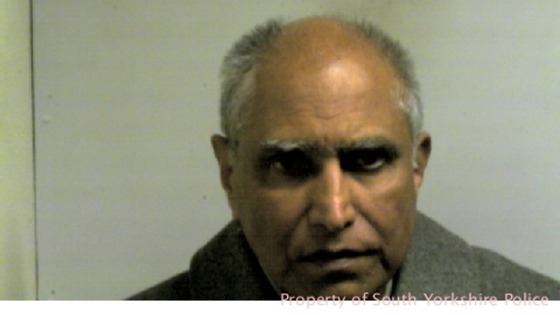 Dr Gousul Islam from Hatfield, Doncaster, has been sentenced to 11 years in prison after being found guilty at Sheffield Crown Court of 18 counts of indecent assault against eight young women
Seventy year old Islam was a doctor at Lyndhurst Surgery on Church Road, Stainforth, for over thirty years. Between 1970 and 1995, he indecently assaulted eight woman, aged as young as 13-years-old to 28-years-old, on numerous occasions when they had appointments with him at the surgery.
They visited the doctor for minor ailments or routine examinations, which included complaints of a sore throat or regular health check ups, but were then indecently assaulted.
Islam was arrested in March 2010 following allegations of the assaults and was charged in October 2011. He pleaded not guilty to all charges.
Sheffield man sentenced to 30 years for murder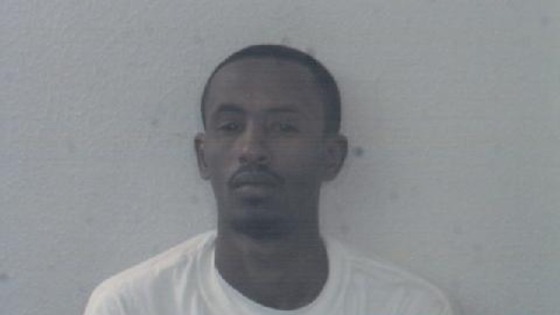 A man from Burngreave has been sentenced to 30 years in prison for the murder of an 18-year-old man. Abdi Mohammed Omar shot Deeq Ali in October 2011. He was found guilty after a week long trial at Sheffield Crown Court.
Det Supt David Barraclough said: "This was a violent and senseless death, Deeq was shot and killed through no fault of his own. Abdi Omar turned up uninvited to a private party inside the Plaza in possession of a loaded sawn off shotgun.
Deeq's family said: "We want to thank the local community for assisting the police and thank South Yorkshire Police for the investigation and all the assistance they have provided."
A man has died after scaffolding poles fell on him
Police are appealing for witnesses after the incident on Petre Street in Grimesthorpe on Thursday. The man's orange Scania Flatbed truck was parked near the junction with Petre Drive.
A green Kubota Combilift approached the offside of the truck to remove steel with a forklift.
The driver, a 32-year-old man from Thirsk, was standing on the rear trailer of the truck and fell backwards. Steel scaffolding poles are thought to have fallen on top of him.
South Yorkshire police are appealing for witnesses. The Heath and Safety Executive is investigating.
Man missing from hospital in Doncaster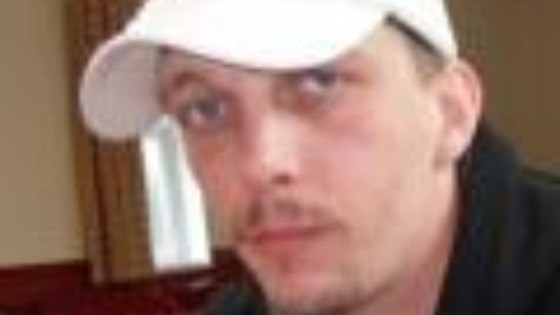 Police are appealing for information to help find a man who has gone missing from a hospital in Doncaster.
Marc Stromberg was last seen on Tuesday in the grounds of St Catherine's Hospital when he was being visited by his family. The police say they are concerned for his safety as Marc is taking medication and may become delusional without it.
Load more updates
Back to top