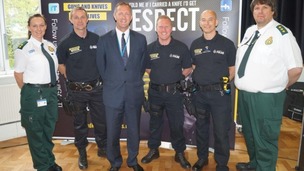 South Yorkshire's Police and Crime Commissioner, Shaun Wright attends anti-gun and knife crime presentation, 'Guns and Knives take Lives'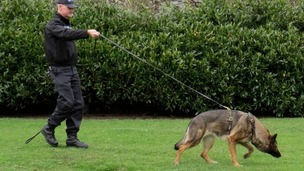 A South Yorkshire police officer and his four-year-old German Shepherd are celebrating their success in the National Police Dog Trials.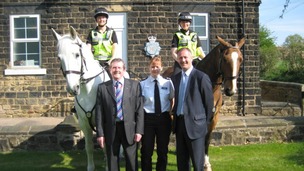 South Yorkshire Police and Crime Commissioner Shaun Wright has announced that their mounted department is set to stay.
Live updates
Calls for Orgreave inquiry
Calls for Orgreave inquiry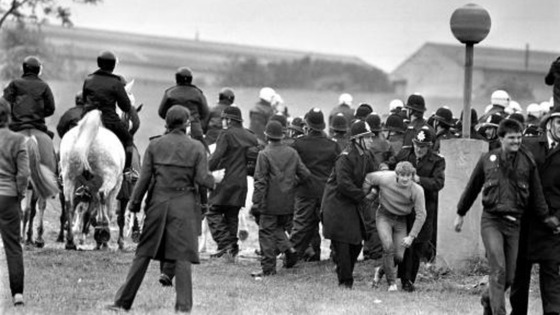 A campaigning group, The Orgreave Truth and Justice Campaign, has been set up and they are demanding a public inquiry into the actions of the police at Orgreave Colliery during the miners strike in 1984.
South Yorkshire Police has already referred itself to the Police Complaints Commission over its involvement.
South Yorkshire police officers to give Hillsborough evidence
Hundreds of South Yorkshire police officers will be legally required to give evidence about their involvement in the Hillsborough disaster after emergency legislation was approved this afternoon by MPs.
The Independent Police Complaints Commission will be granted new powers to assist in their investigation into the police's role on the day of the tragedy which claimed the lives of 96 football fans.
This will include making it a legal requirement for serving officers to attend IPCC hearings if they are asked to do so. Previously they could refuse to attend. Minister of State for Police Damian Green MP spoke about it in the Commons.
Advertisement
Police investigating death of man after Arbourthorne Road crash arrest 19-year-old
Police investigating the death of a man after a crash on Arbourthorne Road in Sheffield have arrested a 19-year-old man from Sheffield on suspicion of causing death by dangerous driving. He has since been released on police bail pending further enquiries.
The man who died was named as Travis Mason O'Neil.
Police name man who died in Arbourthorne Road collision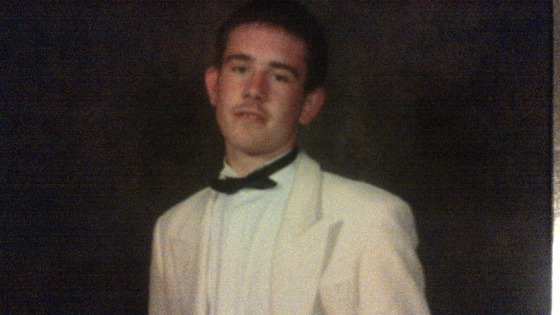 The 19-year-old man who died following a road traffic collision on Arbourthorne Road in Sheffield has now been formally identified as Travis Mason O'Neil.
Travis' body was found on Arbourthorne Road at the junction of Eastern Avenue on Tuesday 27th November. He was taken to Northern General Hospital but was pronounced dead later that evening.
Officers are still trying to trace a 4x4-style vehicle and the driver of that vehicle, which failed to stop following the collision. Officers investigating are appealing for anyone with information that could assist the investigation to call South Yorkshire Police.
Movember officers compare moustaches with the Chuckle Brothers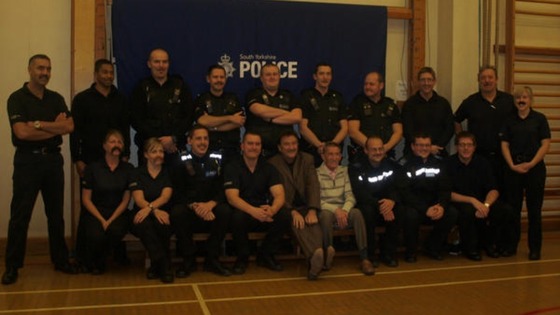 Police officers in Rotherham raising money for Movember have been meeting up with the Chuckle Brothers today to compare their moustaches.
Police investigating indecent assault release E-fit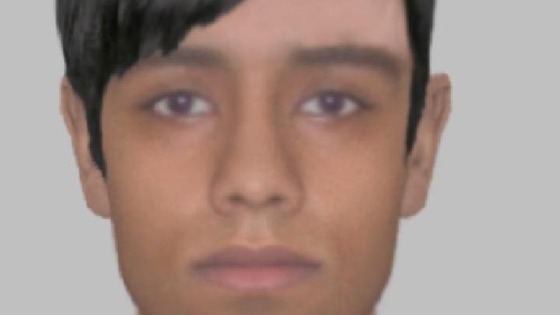 Police investigating an allegation of an indecent assault on a girl in the Parson Cross area of Sheffield have released an E-fit of a man they would like to speak to.
The man is described as a mixed race male, 18 - 20 years of age. He looked skinny but also strong, and had short black hair with a smooth fringe combed to the right.
Advertisement
More than 2400 Hillsborough police could face investigation
More than 2400 police officers could face investigation over the Hillsborough disaster, the police watchdog has confirmed. Up to 1000 additional officers may be added to the 1444 members of South Yorkshire Police already being investigated, the Independent Police Complaints Commission (IPCC) said.
The new figure was revealed as senior IPCC figures appeared before the Home Affairs Select Committee today.
It includes officers from around 20 other forces who were present when 96 Liverpool fans died during an FA Cup semi-final in 1989.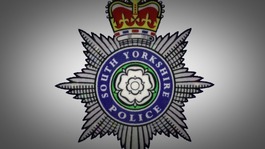 Five candidates are standing to become the first Police and Crime Commissioner for the South Yorkshire Police Force area.
Read the full story
Search for Ben Needham ends
Ben Needham: Kos search finished for this week
South Yorkshire Police have released a statement about their search for Ben Needham who went missing in Greece 21 years ago:
Police teams out in Kos have not found anything this week. The search has now been completed at about 4pm, Greek time today, Friday 26, October. South Yorkshire Police are continuing to support the Greek authorities and Ben's family.
– Detective Superintendent Matt Fenwick
Man dies after car crash in Rotherham
A man has died after a car crash in Rotherham in the early hours of this morning. East Bawtry Road between Worrygoose Island and Moorgate Road closed in both directions and likely to be for several hours. South Yorkshire Police are investigating.
Load more updates
Back to top