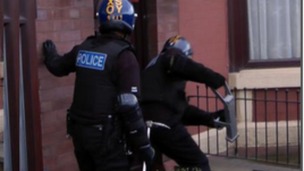 A large quantity of drugs and cash have been seized during raids across South and West Yorkshire.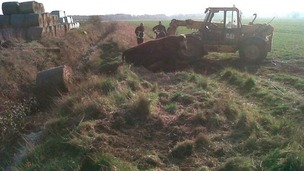 A bull has been rescued from a ditch by firefighters in Doncaster.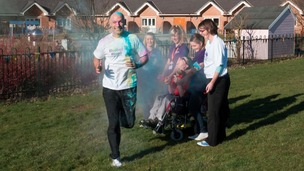 International football referee Howard Webb has been covered from head to toe in paint to support a South Yorkshire Charity.
Live updates
Two men have been arrested over allegations of sexual abuse at a boarding school between the 1970s and the 1990s.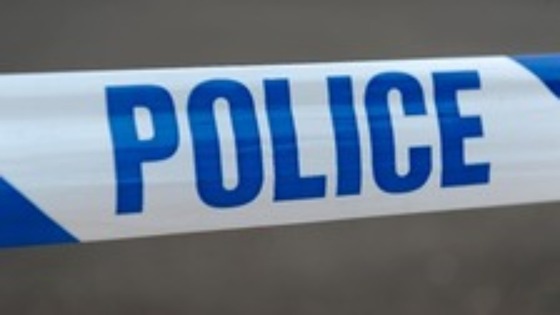 A 62-year-old man from Barnsley, South Yorkshire, was arrested on Wednesday on suspicion of indecent assault at Kesgrave Hall school in Suffolk.
He was taken to Barnsley police station and was later released on police bail while investigation continues, Suffolk Police said.
This man was also interviewed by officers from Operation Pallial, an investigation into recent allegations of historical abuse in the care system in
North Wales, which is being conducted by the National Crime Agency at the request of North Wales Police.The man was questioned in relation to two allegations of indecent assault, believed to have taken in place in North Wales in 1976 against a boy then aged 13 or 14.
A 65-year-old man from the Pontefract area was arrested on suspicion of buggery and indecent assault yesterday in connection with the Kesgrave Hall investigation, the force added.
He was also taken to Barnsley police station and was released on police bail.
A Suffolk Police spokesman said: "Officers continue the investigation and to date have spoken to around 22 people who attended the school at the time."
Four men are being questioned by police after a series of raids carried out across Doncaster by South Yorkshire Police.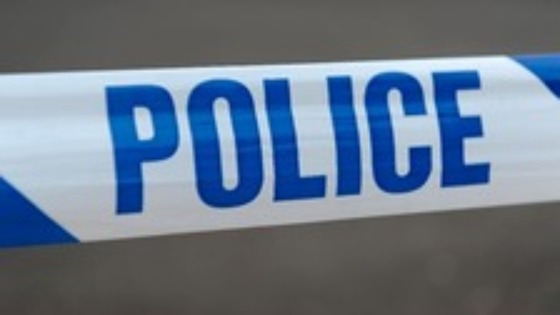 Drugs and cash were seized as officers executed seven warrants.
A total of 34 cannabis plants were seized, as well as growing equipment and a quantity of what is believed to be amphetamine. A "substantial" quantity of heroin was also seized from a wooded area near Aldesworth Road.
Four men, aged 21, 39, 44 and 46, were arrested and are currently being questioned by officers in Doncaster. A 41-year-old woman was also given a caution for production of cannabis.
Advertisement
Chaos at abandoned Sheffield half marathon
The organisers of the Sheffield half marathon are at at loggerheads with the firm which failed to supply water for the event, about who is to blame. Water Direct said organisers made an order, but despite sending reminders - no payment was received.
Sheffield Half Marathon say they were "let down" by the company and tonight the city council have said comments from Water Direct conflict with the information provided to the event's organising committee.
"We refute the comments made by Water Direct. The information they have provided at this stage conflicts with the information provided to the Sheffield Half Marathon organising committee. We thank everyone involved in the event for their continued patience during our investigation, which is still continuing. There are a number of other organisations involved who have to be consulted in handling this issue."
– A spokesperson for the Sheffield Half Marathon organising committee,
Chaos at abandoned Sheffield half marathon
A full investigation has been launched into events surrounding Sheffield's annual half marathon which saw the race cancelled at the last minute - causing widespread chaos and confusion.
The organisers have apologised to thousands of runners who set off in defiance of a health and safety ruling because water supplies hadn't arrived in time. Tonight there is anger that there is no sign of a refund for those who didn't run on the instructions of race marshalls.
From Sheffield, David Hirst reports.
Chaos at abandoned Sheffield half marathon
Organisers of the Sheffield Half Marathon have started a full investigation into the circumstances surrounding the cancellation of the 2014 event.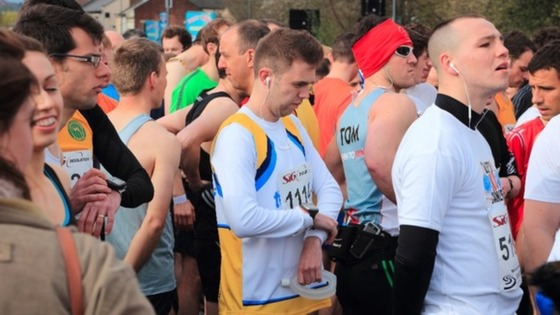 They did not say if those caught up in what Deputy Prime Minister Nick Clegg called a "farcical situation" would receive refunds. That is due to form part of the investigation.
Sunday's race was cancelled "due to a problem with the delivery of water", which was met with anger when announced by the organisers on Twitter and Facebook.
South Yorkshire Police said that despite the cancellation, a large number of participants still ran the event.
Organisers said the investigation will examine the key issues, including lack of water delivery, which informed the committee's decision to cancel the race.
They said: "The race organisers will also be looking into the communication at the start line which appeared to leave some runners completing the race unaware that it had been cancelled.
"However every effort will be made to ensure that the event's 10 official charities still benefit from the thousands of pounds raised by runners' fundraising."
Margaret Lilley, chairwoman of the organising committee, said: "Our internal investigation into the situation will specifically focus on the circumstances which contributed to our suppliers failing to deliver the water bowsers as expected.
"The requirements for an official race dictate that there is an appropriate amount of water available at every three-mile interval on the course. At previous events we have always taken delivery of the water on the morning of the race and our suppliers have proven very reliable in this respect.
However, this was not the case for the 2014 event and ultimately it was the key factor informing our decision to cancel the race."
Sheffield food banks busier than ever
Food banks in Sheffield are busier than ever, with many dependent on their services to survive, according to a new report.
Sanctions on those claiming benefits and loss of jobs are being blamed.
Food bank workers say the most vulnerable in society are suffering most and have called for the an overhaul of the benefits system to ensure those most in need don't go hungry.
Staff at one food bank say they have noticed the increase.
Advertisement
Five men have today been sentenced for offences relating to a £125m Class A drugs-production ring in Sheffield.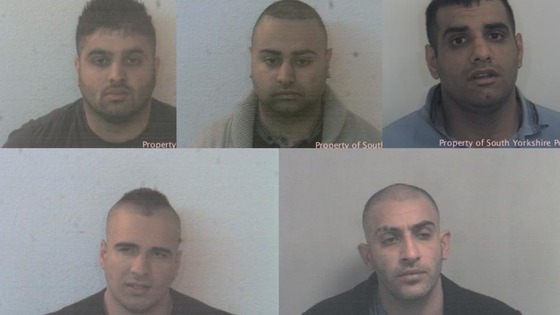 Mohammed Faizan, 26, of Whiteways Close, Adnan Lal, 27, of Crabtree Close, Haidar Ali, 25, of Earl Marshall Road, all in Fir Vale and Mohammed Zulficar, 33, of Cranworth Place in Eastwood and Mohammed Ishaq, 39, of Main Street in Mexborough, were all convicted on April 2.
Zulficar has been sentenced to 24-years in prison, Lal 18-years, Ishaq 16-years and Faizan and Ali were sentenced to 12-years each.
The five men were arrested in April 2012 and subsequently all charged with conspiracy to produce Class A drugs and conspiracy to supply Class A drugs.
DC Andrew Shaw, the officer who led the investigation, said: "This was a sophisticated operation which we were able to stop, thanks to the information from an observant and concerned local resident.
"This is a prime example of the community and the police working together in difficult times. Drugs are a blight on decent communities that can have disastrous effects on lives.
"I would always encourage members of the public to tell us what's happening in their communities and we will take action wherever possible."
Chaos at abandoned Sheffield half marathon
The organisers of Sheffield's half marathon which was called off yesterday over a lack of water for runners, have apologised.
Most of the 5,000 participants defied the last minute cancellation and completed the course.
Those behind the race defended the decision saying water has to be available at three mile intervals.
Former Minister for Sport, Richard Caborn, says it could have been avoided:
A six-month operation to cut crime in Rotherham has been declared "extremely successful", with around £3m of cannabis seized and more than 400 people arrested.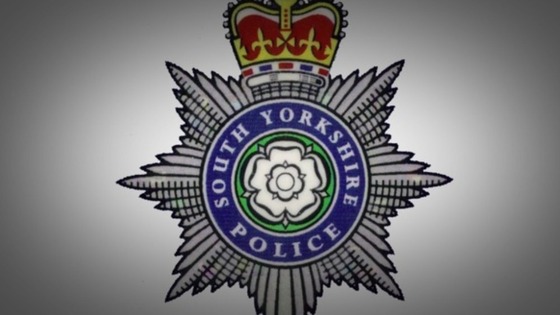 Operation Canberra focused on offences including burglary and vehicle crime, but also involved the recovery of drugs and other items such as stolen vehicles and property.
During the course of the operation, stolen property worth more than £380,000 was seized, including electrical items, bikes, jewellery, fishing tackle and computers.
In addition to this, cannabis to the value of £3m were recovered from an address in Hellaby and heroin with a street value of £7000 was also seized.
More than 20 stolen vehicles, including a high-value VW Golf and a Mercedes, were also recovered by South Yorkshire Police.
Chaos at abandoned Sheffield half marathon
Sheffield Half Marathon organisers have explained why the decision was taken to cancel the prestigious race event for the first time in its 33 year history. They added a full investigation is underway into the circumstances behind why the original water order was not delivered.
The requirements for an official race dictate that there is an appropriate amount of water available at every three mile interval.
"It is with huge disappointment and regret that we were forced to cancel the 2014 half marathon because of a problem with the delivery of water. We apologise to all the runners, their families and friends and anyone who has supported the event. We delayed the start while we made every attempt to source alternative supplies, but it became clear that we were never likely to get the sufficient amount appropriate to allow the race to continue safely,"
"We made the difficult announcement to cancel the event, but in typical Sheffield spirit and enthusiasm a large percentage of the runners set off along the route, determined to complete the 13.1 miles after many months of hard training, and to fulfil their commitment to raise money for the ten local charities. We were delighted to see so many businesses and residents trying to help the situation. Literally hundreds of people were offering bottles of water and organisations such as Tesco, Asda, Sainsbury's and Costa Coffee joined in.
– Margaret Lilley chairperson of the organising committee

She added that a number of runners who completed the course did require medical attention, including some in hospital, mostly as a result of lack of hydration.4,100 completed the route and each were given a time so that those running for charities could collect their sponsorship money.
"People may not always appreciate the importance of hydration and water intake when running long distances. We fully support the decision to cancel the event and protect the runners' health and welfare than let the event go ahead and potentially end up with even more people needing medical attention."
– Robert Kent MD of UK Event Medical Services who were employed to provide medical support at the event
Load more updates
Back to top