Calendar weather for North, South and West Yorkshire:
Calendar weather for South Yorkshire, East Yorkshire and Lincolnshire:
Advertisement
The charity Dreamflight has taken a group of children with serious illness and disabilities to Orlando in Florida. Forget VIPs, they're known as VICs - 'Very Important Children'. Our reporter Lauren Hall went with them to find out how they got on.
This month black communities across the country have been celebrating their rich culture and fascinating history.
For many years they have played a key part in making Yorkshire unique.
Never more so than the afro-caribbean community in Leeds.
Gaynor Barnes caught up with several of the black elders as they remembered the day they arrived in this country:
From seven o'clock tomorrow morning the people of South Yorkshire will go to the polls to elect a new Police and Crime Commissioner.
The by-election's being held after the resignation of Shaun Wright in the wake of the child sex abuse scandal in Rotherham.
Mr. Wright eventually stood down after the Jay Report revealed 1,400 children in the town were victims of abuse over a 16 year period.
David Hirst looks ahead to the election:
Police are appealing for help to find an 18-year-old York girl missing from the Grimsby area. Katie Free has not been seen since Sunday when she left Grimsby General Hospital where she was receiving in-patient treatment. Police are growing increasingly concerned for her welfare due to an existing medical condition. Katie is described as being white and of pale complexion with blue eyes and red hair often worn in a ponytail. She is 5ft 7ins tall and of thin build and is a spectacle wearer. She's believed to be with her boyfriend Will Gilligan. When last seen she was wearing black leggings with boots and a blue coloured top and a coat over the top.
Katie's welfare is our main priority and as time moves on our concern is growing due to her ongoing health issues. It is important that we locate Katie as quickly as possible so that we can ensure she receives the support she urgently needs. We are appealing to Katie to make contact, either with her family or the emergency services at the earliest opportunity. We would also ask the public to help us by calling us to inform us if they see Katie and provide us with details of her whereabouts.
– Chief Inspector Mark Bishop
Advertisement
A pensioner lay in bed as thieves ransacked her bedroom, say South Yorkshire Police.
The 93-year-old woman was woken by noises in her home on Sunday night. A man entered her bedroom and went through her drawers as she lay in bed.
Several things were taken including the woman's purse and a flat screen TV.
Officers say the woman is "traumatised and distressed" and have asked for anyone with any information to contact them.
Sheffield United have made it through to the last eight of the Capital One Cup.
The Blades have made a habit of late comebacks this season and staged another one last night at MK Dons, with substitute Michael Higdon scoring both goals in a 2-1 win that sees them through to the quarter finals.
Nigel Clough's side had a cup run last season, making it to Wembley to play in the FA Cup Semi-Final. After away wins in this years League Cup, Clough says he doesn't care who they draw in the quarter final as long as it is a home tie: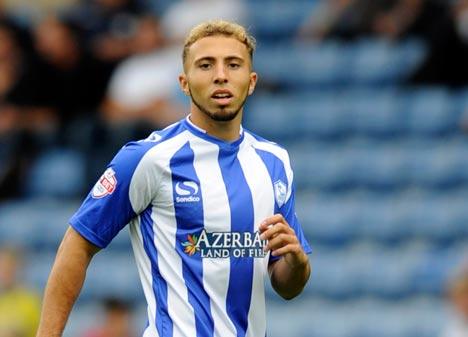 The Financial Conduct Authority said delays in determining the most suitable repayment plans resulted in some customers being fined.
Read the full story ›
Load more updates