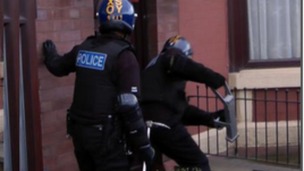 A large quantity of drugs and cash have been seized during raids across South and West Yorkshire.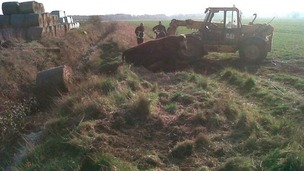 A bull has been rescued from a ditch by firefighters in Doncaster.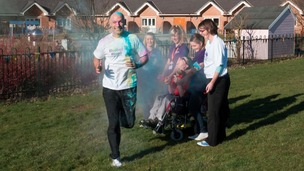 International football referee Howard Webb has been covered from head to toe in paint to support a South Yorkshire Charity.
Live updates
Two arrested in Barnsley murder investigation
Police have arrested two people in connection with the murder investigation launched last night in Barnsley.
A 23-year-old man and 17-year-old girl have been arrested on suspicion of murder and are currently in police custody.
Emergency services were called to a house in Birkwood Avenue, Cudworth, at about 5.35pm on Wednesday evening after the body of an elderly woman, believed to be in her 70s, was found.
Two arrested in Barnsley murder investigation
South Yorkshire Police has launched a murder investigation after the body of an elderly woman was found in Barnsley.Emergency services were called to an address in Birkwood Avenue, Cudworth on Wednesday evening.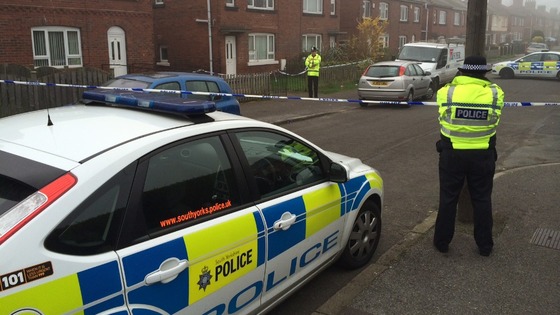 The woman is thought to be in her 70s and from the Cudworth area.Specialist officers are at the scene, conducting enquiries and carrying out forensic examinations.
Advertisement
Calls for tighter child sexual exploitation legislation
In the next few minutes the Rotherham MP Sarah Champion will speak in Westminster to call on the government to tighten up laws on child sexual exploitation.
A joint report by the MP and the Barnados children's charity says it should be made easier for police to intervene more quickly in cases where children are at risk. It also recommends giving specialist training to judges and lawyers involved in child grooming cases.
South Yorkshire Police have named a man who died following a disturbance at a working men's club in Barnsley.
William O'Hara, was left with life threatening injuries after he was involved in an altercation at Thurnscoe Coronation Working Men's Club on Saturday afternoon and died in hospital yesterday.
A 53-year-old man, has since been arrested on suspicion of murder.
Seven men have been jailed for a combined total of 43-and-a-half years for their part in a Class A drugs ring in Barnsley, following a nine-month police operation.
The self-proclaimed head of the group, Paul Rayner, 44, employed numerous people to store, cut and distribute heroin across the town.
After a guilty plea to conspiracy to supply heroin at Sheffield Crown Court on Thursday 13 March , Rayner was sentenced to 12 years behind bars.
Six others were jailed for between two and six and a half years.
The investigation to unravel Rayner's drug dealing operation began in January 2013, when Rayner and Gibbons held a clandestine meeting in a remote area of West Yorkshire.
Approximately 1.5kg of heroin with an estimated street value of £50,000 and around £15,000 cash was recovered.
There is growing concern for a man who has been missing for a week after going on a night out in Doncaster.
Aaron Bennett, 24, was last seen at around 7pm on Tuesday, 25th March, leaving a relative's home in Thorne.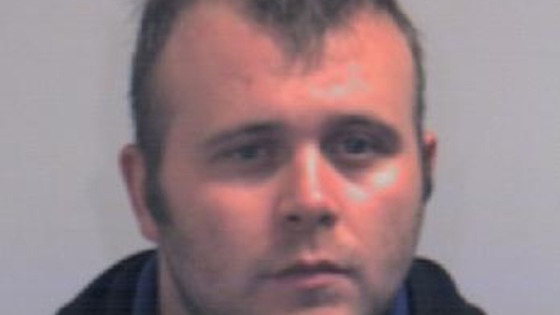 It is thought he went to a bar in Doncaster town centre with two women and stayed out until the early hours. He is known to have links in Blackpool and East Yorkshire.
Aaron is white, around 5ft 10ins tall and of stocky build, with short dark brown hair.
He has three tattoos - one of the name "Yasmin" on his neck, one that reads "Yasmin" on his lower arm and a Celtic-style band on his upper arm.
When he was last seen, he was wearing grey jogging bottoms, a black hooded top and grey Adidas trainers.
Advertisement
A man has been arrested on suspicion of murder after an argument at a Barnsley working men's club led to a man dying.
A 60-year-old man was injured on Sunday at the Thurnscoe Coronation Working Men's Club in Stuart Street in an altercation with a 53-year-old man and later died.
A post mortem examination is expected to take place today to find out how he died.
Three people have been arrested.
Police arrested a 53-year-old man on suspicion of murder and is being questioned by detectives.
A 38-year-old man was arrested on suspicion of burglary and perverting the course of justice, while a 33-year-old woman was arrested on suspicion of perverting the course of justice.Both have been bailed while enquiries continue.
An elderly man is being treated in hospital for serious injuries after being hit by car in Sheffield.
It happened at about 7:30pm on Friday on Southey Hill, near North Hill Road, when the 81-year-old man was crossing the road and was hit by silver Vauxhall Astra.
The 27-year-old driver of the car was not reported to have been injured.
Anyone who saw the crash is asked to contact South Yorkshire Police.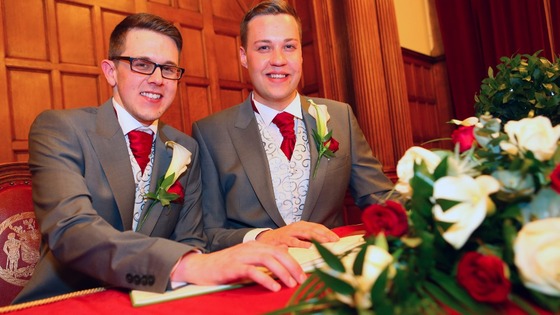 As it became legal for same-sex couples to get married today, Kyle Emerson and Richie Wood were among the first in our region to tie the knot just after midnight at Sheffield Town Hall.
A couple from Doncaster have been held at gunpoint while their home was burgled.
At around 11.30pm on Friday 21 March, the couple were upstairs in bed at their house in Branton when they heard noises downstairs. Going to investigate the sound, the couple found three masked men armed with handguns.
The couple, a 52-year-old man and a 48-year-old woman, were forced to the floor in a bedroom and held at gunpoint while their house was searched.
The three men, who are described as wearing dark clothing with balaclavas and gloves, fled the scene after stealing money, jewellery and mobile phones.
Officers believe the suspects may have left in a vehicle, although none was seen.
The man and woman were not injured but have been left shaken by the incident.
Load more updates
Back to top