Police in Spalding are searching for a fifteen year old who has been missing since Monday.
Elena Dimitru (15) left her foster home in the town at around 10.30pm on Monday 7 July and has not made contact since.
Although Elena is described as a streetwise girl, she has only lived in Lincolnshire for a week and is not familiar with the area.
She is a Romanian national, 5' 5" tall, medium build, with very long dark hair. She has a tattoo on her left hand saying 'Ionut'.
When last seen, she was wearing a light pink zip-up hoody, dark leggings and black plimsolls.
Police are searching for a missing teenager who left her foster home in Spalding on Monday and has not been seen since. 15-year-old Elena Dimitru is described as a streetwise girl but has only lived in Lincolnshire for a week and is not familiar with the area.
Advertisement
A prolific South Holland offender has been deported to Poland.
Since 2010, Spalding police had arrested 26 year-old Lucasz Jalocha dozens of times in relation to theft, burglary and drugs offences. His offences even included the criminal damage of a cell door whilst in custody for another crime.
He was last imprisoned for a burglary at a Spalding shoe shop last September.
Deportation orders of this nature are usually reserved for offenders who have served sentences of two years or more, and Jalocha's maximum term had been 15 weeks. However a special case was made due to the rising number of offences he had been charged with.
Police are investigating after a 55-year-old man was found in the bottom of a roadside ditch with what is believed to be his bicycle.
The ditch had about 18 inches of water in the bottom. The man was certified as deceased at the scene.
The discovery of the body came at about 9:30pm on Monday evening and it was found that the man had been dead for some time.
Enquiries have begun to establish the movements of the deceased prior to his death.
The last confirmed sighting of him was by a neighbour at his home at around 10:00am yesterday morning.
The ditch referred to is near Gedney Hill Golf Club on West Drove North, Gedney Hill, Spalding
A post mortem will be carried out later today to establish the cause of death. Police are treating his death as unexplained.
Anyone who saw a cyclist near the golf club after 10:00am on Monday or who has any information is asked to call Lincolnshire Police via the non-emergency 101 number and to quote incident number 489 of 9th June.
A teenager from Lincolnshire is featured as part of a global campaign to help reunite missing children with their families. 14 year old Omar Mohamud disappeared in October last year. Today, his photograph has been posted as part of an appeal called the "Big Tweet for Missing Children".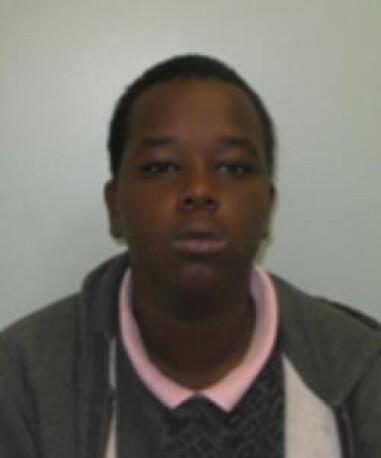 A man has died after an industrial accident in Spalding.
Emergency services were called to Cowbit Road, Spalding, at 1.40pm on April 23.
A 71 year-old man was freed from machinery at the premises but died at the scene.
Detectives from Spalding CID will be working alongside staff from the Health and Safety Executive to establish the full circumstances of the incident and to prepare a report for the Coroner.
A postmortem examination will be carried out and an inquest opened in due course
Advertisement
Lincolnshire Police and the Health and Safety Executive are investigating the death of a 71-year-old man in an industrial accident in Spalding. Emergency services were called to premises in Cowbit Road where the man had been freed from machinery but was pronounced dead at the scene.
A postmortem examination will be carried out and an inquest opened in due course.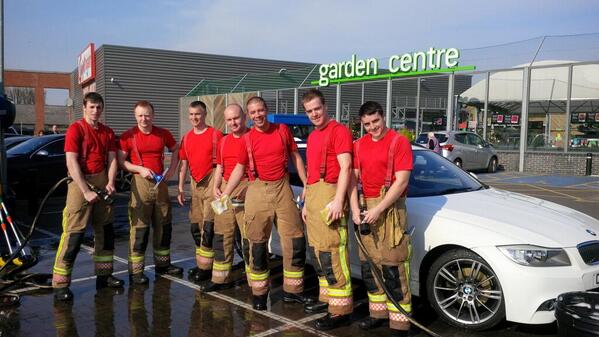 And another pic of them hard at work! They were joined by the Spalding Retained and Holbeach crews. http://t.co/ggnQosrT35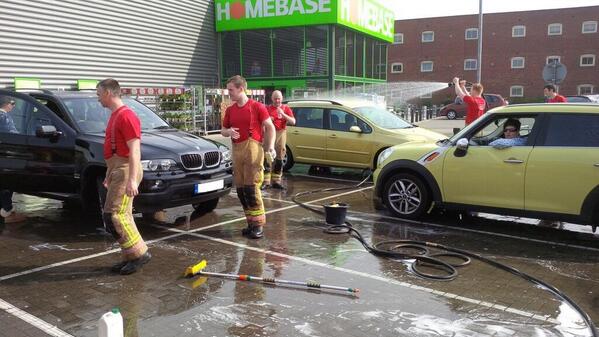 A woman from Spalding, given a new lease of life with a kidney transplant, is urging people to sign up to the organ register. And she is being supported by her own donor - a complete stranger with whom she has now become firm friends. Lisa Walton reports.
The RSPCA is appealing for information after a dog was found dumped by the edge of the road in Lincolnshire in such an extreme state of neglect it is believed he had probably been unable to move for at least a month.
The male Shih-tzu cross, thought to be around seven years old, was discovered collapsed on his side on Sunday morning. He was extremely emaciated, with an infected mouth and a popped ulcerated eye.
A passing member of the public found him in the Washway Road area of Holbeach and took him to the nearby Jerry Green Dog Rescue in Algarkirk near Boston.
Centre manager Joanne Hickson said: "In the 16 years I have been at this centre this is one of the worst cases I have ever seen.
"When the very distressed member of the public arrived this poor animal was on his side and completely unable to move. His breathing was very shallow, although he kept screaming and yelping as if trying to right himself. It was as if he was already half dead.
"When we turned him over we saw his eyeball had popped out and the socket was ulcerated and infected. His fur was also completely matted on one side and it was clear he had been collapsed like this for some time – the vet thinks at least a month.
"We took him straight to a vet who was horrified at the state he was in and said the kindest thing was to put him to sleep to stop him from suffering further.
"It was just horrible to see this poor animal in this state – a sight that will stay with me for quite some time."
Load more updates