Lincolnshire Police and the Health and Safety Executive are investigating the death of a 71-year-old man in an industrial accident in Spalding. Emergency services were called to premises in Cowbit Road where the man had been freed from machinery but was pronounced dead at the scene.
A postmortem examination will be carried out and an inquest opened in due course.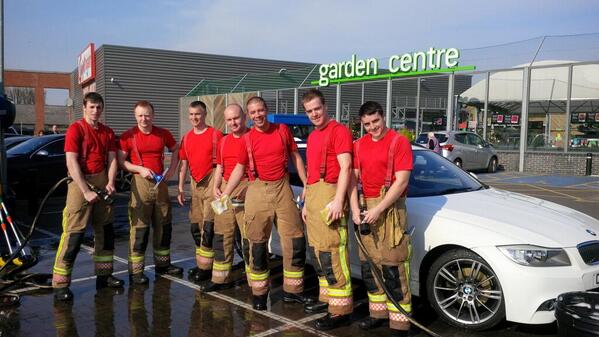 And another pic of them hard at work! They were joined by the Spalding Retained and Holbeach crews. http://t.co/ggnQosrT35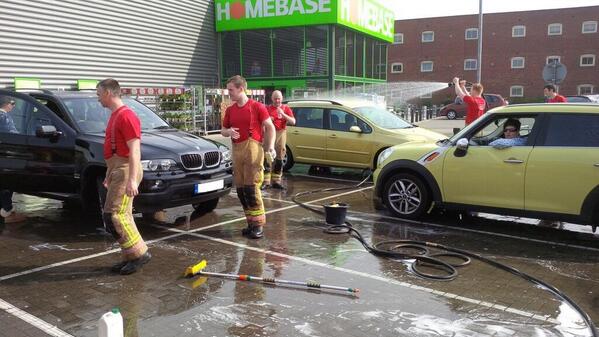 Advertisement
A woman from Spalding, given a new lease of life with a kidney transplant, is urging people to sign up to the organ register. And she is being supported by her own donor - a complete stranger with whom she has now become firm friends. Lisa Walton reports.
The RSPCA is appealing for information after a dog was found dumped by the edge of the road in Lincolnshire in such an extreme state of neglect it is believed he had probably been unable to move for at least a month.
The male Shih-tzu cross, thought to be around seven years old, was discovered collapsed on his side on Sunday morning. He was extremely emaciated, with an infected mouth and a popped ulcerated eye.
A passing member of the public found him in the Washway Road area of Holbeach and took him to the nearby Jerry Green Dog Rescue in Algarkirk near Boston.
Centre manager Joanne Hickson said: "In the 16 years I have been at this centre this is one of the worst cases I have ever seen.
"When the very distressed member of the public arrived this poor animal was on his side and completely unable to move. His breathing was very shallow, although he kept screaming and yelping as if trying to right himself. It was as if he was already half dead.
"When we turned him over we saw his eyeball had popped out and the socket was ulcerated and infected. His fur was also completely matted on one side and it was clear he had been collapsed like this for some time – the vet thinks at least a month.
"We took him straight to a vet who was horrified at the state he was in and said the kindest thing was to put him to sleep to stop him from suffering further.
"It was just horrible to see this poor animal in this state – a sight that will stay with me for quite some time."
A trailer has shed its load of onions causing traffic chaos for motorists. It happened on the A17 at Gedney near Spalding when the trailer being towed by a car was involved in crash with a lorry.
Drivers are being advised to avoid the area until road is reopened later today. Anyone who saw the crash are asked to contact police.
A Lincolnshire teacher has survived being attacked by an elephant.
¤Sarah Brooks from Spalding is thought to have been stabbed in the leg by the elephant's tusk as it attacked her car and repeatedly flipped it over at a National Park in South Africa.
Locals say Sarah is lucky to be alive. Emma Wilkinson reports.
Advertisement
A farming business in Lincolnshire has been fined more than £200,000 after a farm manager was killed by a forklift truck.
Peter Barney, who was fifty eight, was walking from his car to a potato shed at Middle Farm in Moulton Seas End, Spalding, when he was struck in 2010.
Lincolnshire Field Products Ltd pleaded guilty to two breaches of the Health and Safety at Work Act and was fined £165,000 plus £39,500 in costs.
Compensation of over one million pounds has been awarded to a mum of three after a series of botched operations left her crippled for life.
Seven years ago Tracey Hughes, from Spalding, fell and broke her leg. But mistakes made at Boston's Pilgrim Hospital meant she almost had to have it amputated. In the meantime Tracey's home was repossessed after her partner lost his job as he took time off to care for her.
Thousands of pounds found floating in a Spalding river have been seized by police under the Proceeds of Crime Act.
Read the full story ›
Bank notes worth tens of thousands of pounds have been found floating in a river in Spalding.
The cash, thought to total around 60 thousand pounds, was spotted in the South Drove Drain near Spalding town centre on Friday 25 October.
The Bank of England is expected to be drafted in to help police examine the notes. Detectives say anyone who wants to claim the money will need 'evidence of ownership'.
Load more updates