Detectives investigating the death of a 42 year-old Spalding man are continuing to interview three juveniles - two girls and a boy. The dead man has been named as Warren Free, of Coronation Close.
We are continuing to investigate the circumstances in which Mr Free sustained the injuries that led to his subsequent death and I am appealing to anyone with information that may assist the enquiry to contact the major incident room by calling 101 and quoting incident 161 of 28th August
– Senior Investigating Officer, DCI Martin Holvey
Three youths have been arrested in connection with the death of a man from Spalding.
The 42-year-old man, from Coronation Close, was taken to Queens Medical Centre in Nottingham on Thursday with serious head injuries but later died.
Police are treating his death as murder.
Two girls and a boy have been arrested and are in police custody.
Police are appealing for anyone with any information to contact them.
Coronation Close is a close-knit community and I know many will be affected by what has happened. My officers will be carrying out extra patrols in the area and I would urge residents to approach them with any concerns.
– Community Inspector Jim Tyner
Advertisement
Police have found what is believed to be an "explosive device" at a property in Spalding.
Police were called on Wednesday evening to a vacant house on South Parade, believed to have been used as a squat.
Nearby houses were evacuated until military experts found it to be safe.
A blind dog in Spalding has become the first in the country to sport a simple but ingenious new gadget that will stop him bumping in to things.
It also makes him look a little bit like an angel. It is called the Muffin's Halo and as Adam Fowler found out, it marks the latest chapter in a remarkable dog's life.
A blind dog from Spalding has become the first in the country to benefit from a gadget that stops him bumping in to things.
Basil was found abandoned, hungry and bruised before being rescued and taken in by a foster family. The new headgear was donated by an American company who heard about his condition.
Police in Spalding are searching for a fifteen year old who has been missing since Monday.
Elena Dimitru (15) left her foster home in the town at around 10.30pm on Monday 7 July and has not made contact since.
Although Elena is described as a streetwise girl, she has only lived in Lincolnshire for a week and is not familiar with the area.
She is a Romanian national, 5' 5" tall, medium build, with very long dark hair. She has a tattoo on her left hand saying 'Ionut'.
When last seen, she was wearing a light pink zip-up hoody, dark leggings and black plimsolls.
Advertisement
Police are searching for a missing teenager who left her foster home in Spalding on Monday and has not been seen since. 15-year-old Elena Dimitru is described as a streetwise girl but has only lived in Lincolnshire for a week and is not familiar with the area.
A prolific South Holland offender has been deported to Poland.
Since 2010, Spalding police had arrested 26 year-old Lucasz Jalocha dozens of times in relation to theft, burglary and drugs offences. His offences even included the criminal damage of a cell door whilst in custody for another crime.
He was last imprisoned for a burglary at a Spalding shoe shop last September.
Deportation orders of this nature are usually reserved for offenders who have served sentences of two years or more, and Jalocha's maximum term had been 15 weeks. However a special case was made due to the rising number of offences he had been charged with.
Police are investigating after a 55-year-old man was found in the bottom of a roadside ditch with what is believed to be his bicycle.
The ditch had about 18 inches of water in the bottom. The man was certified as deceased at the scene.
The discovery of the body came at about 9:30pm on Monday evening and it was found that the man had been dead for some time.
Enquiries have begun to establish the movements of the deceased prior to his death.
The last confirmed sighting of him was by a neighbour at his home at around 10:00am yesterday morning.
The ditch referred to is near Gedney Hill Golf Club on West Drove North, Gedney Hill, Spalding
A post mortem will be carried out later today to establish the cause of death. Police are treating his death as unexplained.
Anyone who saw a cyclist near the golf club after 10:00am on Monday or who has any information is asked to call Lincolnshire Police via the non-emergency 101 number and to quote incident number 489 of 9th June.
A teenager from Lincolnshire is featured as part of a global campaign to help reunite missing children with their families. 14 year old Omar Mohamud disappeared in October last year. Today, his photograph has been posted as part of an appeal called the "Big Tweet for Missing Children".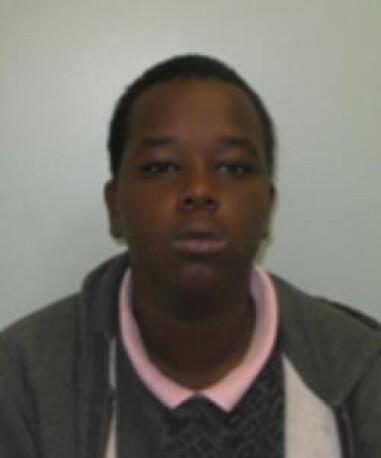 Load more updates