Wash-away yellow lines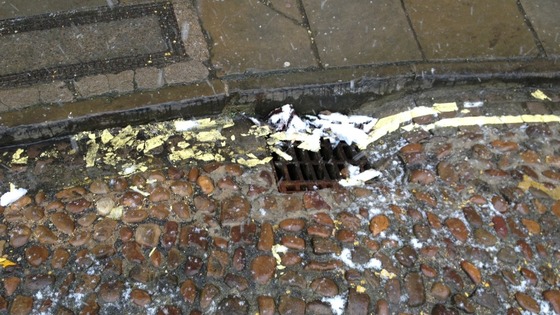 Lincolnshire County Council have been criticised after workmen painted double yellow lines on the streets in Stamford which failed to stick. The paint ran into the cracks of the cobblestones in the picturesque market town leaving an unsightly mess.
It is the second time the County Council have come under fire over the painting of the double yellow lines which they were forced to remove last month as they were not deemed to be straight.