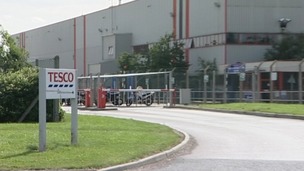 Drivers at a Tesco distribution centre in Doncaster have gone on strike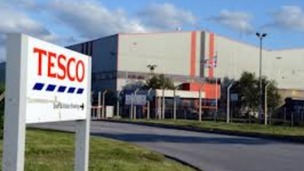 Lorry drivers at a Tesco distribution centre in South Yorkshire have rejected an offer to settle a dispute over possible job losses.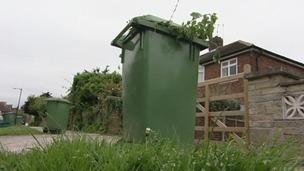 There will be no green bin collections for people living in Doncaster today. Refuse collectors who are part of the Unite union are striking.
Live updates
Some local council workers who are members of the GMB Union will strike later today.
They are calling a "Day of Action" for a £1 an hour pay rise to bring wages back up to 2008 levels.
In the last few minutes firefighters across the region have walked out on strike. It started at 6 o'clock this evening and will last for four hours. There is another strike planned for the same time tomorrow.
The industrial action is due to an ongoing row over controversial plans to change firefighters' retirement age and pension contributions.
Advertisement
Burglars stole around £20,000 of specialised equipment from Slaithwaite fire station while fire fighters were on strike.
Police say the burglars broke in through a back door last Friday evening and used a crowbar or something similar to get in.
It is outrageous that these thieves would plunge so low as to target an essential life-saving service
– West Yorkshire Fire Authority leader, Clr Mehboob Khan

Huddersfield CID are appealing for anyone with information to get in touch.
Teachers in Sheffield will march from Barkers Pool to Ponds Forge next Tuesday. It's part of strike action which will see union members from across the region walk out over conditions and changes in education.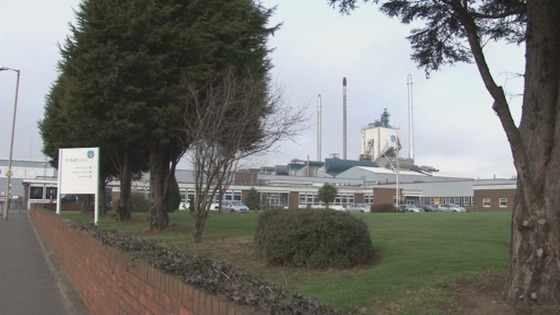 Workers at the Ardagh Glass sites in Yorkshire will start a period of industrial action from today, after overwhelmingly rejecting a pay offer. The strikes and overtime bans follow a rejection of a 5.5 per cent two-year pay deal.
The workers at the sites in Barnsley, Doncaster and Knottingley voted by 78 per cent against the offer.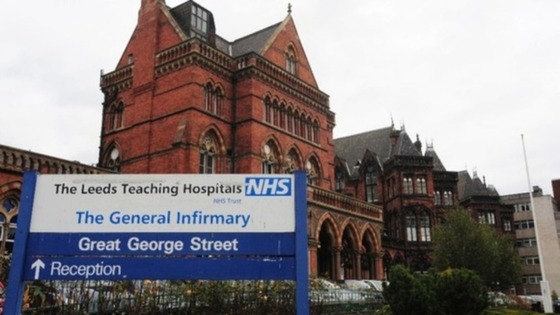 Blood-testing staff at three West Yorkshire hospitals will strike for 48 hours this week over patient safety.
Hospital pathologists, who test blood samples and monitor blood transfusions, will stage a walk-out at St James' Hospital in Leeds, and Leeds and Bradford Infirmaries on Thursday and Friday.
It comes after a strike on July 16 over proposed changes to working patterns by the Leeds Teaching Hospitals NHS Trust.
The country's largest union, Unite, said the Trust's plans put staff and patient safety at risk and could mean significant pay cuts of up to £20,000 a year for workers.
Talks have been held to try to settle the dispute, which affects 140 staff, but union members say no progress has yet been made.
Unite regional officer Terry Cunliffe said: "We had offered to reconsider this week's industrial action if the trust withdrew the threat to impose these shifts on our members, but...it has refused.
"We have a duty to fight such proposals and to bring this issue to the attention of the public," he added.
The strike will begin at 8.30am on Thursday and continue on Friday."
Advertisement
It's the final day for thousands of staff who work for Kirkless Council to vote on strike action over compulsory redundancies. UNISON has balloted its six thousand five hundred members. The council say it's disappointing.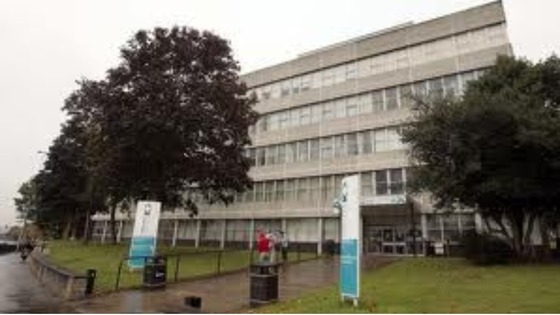 Members of the University and College Union at Kirklees College will stage a 24-hour walkout today.
In a ballot of members at the college, four-fifths (79%) of those who voted, voted for strike action and 92% backed action short of a strike, which could include a refusal to do unpaid overtime.
Almost 60 staff face pay cuts of between £2,000 and £12,000 a year or detrimental changes to their terms and conditions and six staff are still at risk of losing their jobs.
The union is calling on the college to remove the threat of compulsory redundancies and stop the downgrading of staff onto inferior contracts.
Civil servants strike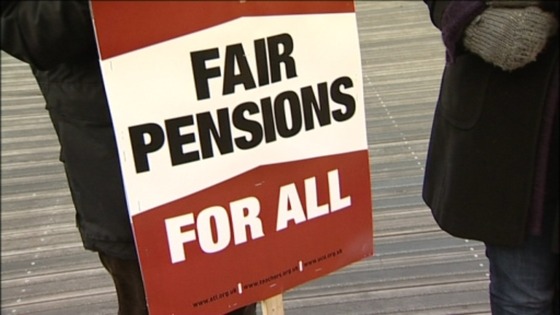 Thousands of civil servants around the region are walking out in a half day strike in protest against cuts in their pay and changes to their terms and conditions.
Ambulance workers on strike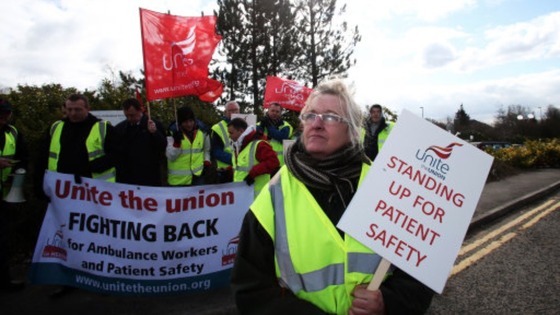 Around 450 Yorkshire Ambulance Service staff are returning to work today after a 24-hour walk-out. They have raised concerns about safety following planned money saving changes to the service.
Load more updates
Back to top