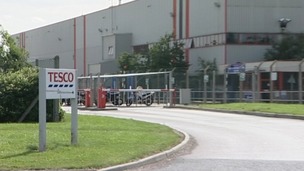 Drivers at a Tesco distribution centre in Doncaster have gone on strike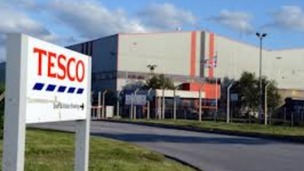 Lorry drivers at a Tesco distribution centre in South Yorkshire have rejected an offer to settle a dispute over possible job losses.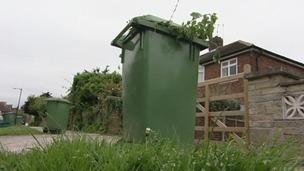 There will be no green bin collections for people living in Doncaster today. Refuse collectors who are part of the Unite union are striking.
Live updates
Ambulance workers on strike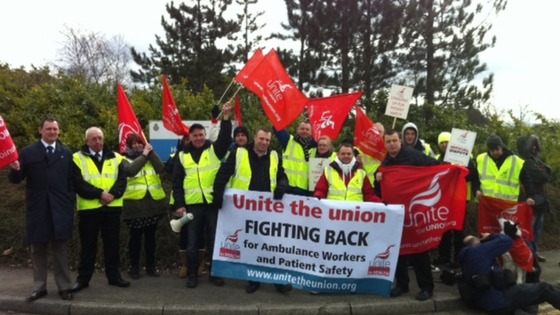 Ambulance workers are holding a one day strike today over patient safety and derecognition of Unite, the country's largest union.
Ambulance workers on strike
The Yorkshire Ambulance Service NHS Trust has released a statement about today's strike. It aims to reassure people about contingency plans. The public are reminded, however, to only call for an ambulance in seriou or life-threatening circumstances.
"... Unite the Union has confirmed that its members will not be responding to any 999 calls during the 24-hour period. I am deeply concerned over this type of action, which I believe will be of concern to all of our A&E staff, who are very committed to patient care, and will place many of them in a very difficult situation.

"... I do not believe that industrial action in this form is in the best interests of patients, and it is deeply concerning for a trade union representing ambulance service workers to strike without making any concessions to patient safety."
– David Whiting, Chief Executive
"Throughout the 24-hour period of the strike, and the continuous overtime ban that Unite the Union commenced on 26 March 2013, our focus will be on taking steps to maintain operational cover to sustain effective and safe services."This action will undoubtedly place strain on our 999 service, and therefore the Trust is reminding the public to use the service wisely for patients with serious and life-threatening conditions only during the 24-hour period of industrial action..."
– David Whiting, Chief Executive
Advertisement
Ambulance workers on strike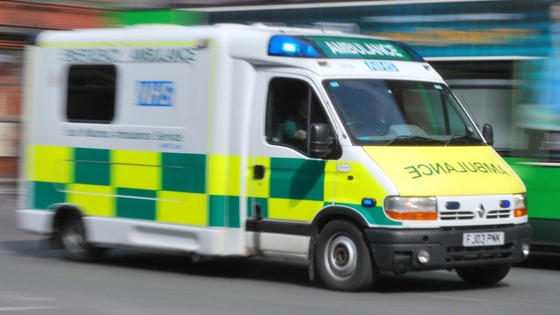 450 Yorkshire Ambulance workers are walking out in a row over cutbacks and changes to the service. Paramedics and other ambulance staff are on strike for 24 hours.
Strikers take to the streets
The country's largest civil service union is on strike today with action that coincides with George Osborne's budget announcement.There have been many protests like this one in Barnsley by the Public and Commercial Services union.
Members want a five percent pay rise. The action has effected benefits and tax offices as well as job centres. The PCS claim current austerity policies are failing.
Strikers take to the streets
Strikers take to the streets in Barnsley as members of the Public and Commercial Services Union hold a day of action over pay and pensions. The strike coincides with budget day with PCS members wanting a 5 percent pay increase. PCS member Neil License said:
"We are going down those failed policies of the 1930s which is about cut, cut, cut. Let's build some council houses. There are thousands of people in Barnsley waiting for council houses. Stuff like that gets the economy moving that will actually get Britain back to work and pay off the deficit."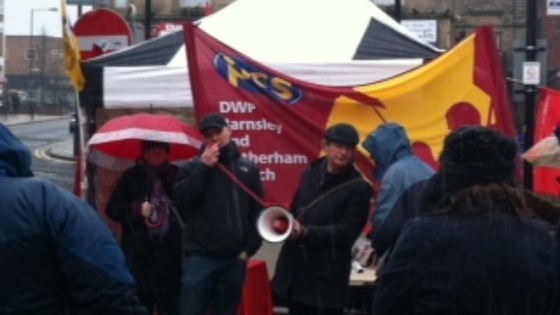 Advertisement
BBC journalists on strike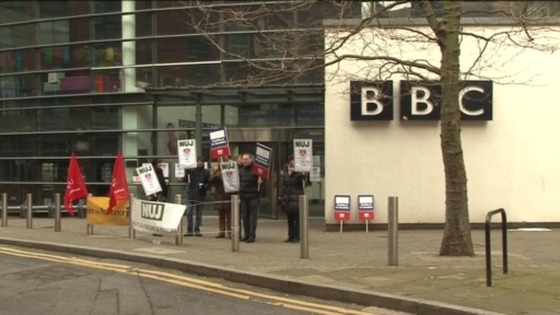 Journalists from the BBC's regional newsroom in Leeds have joined a picket line outside the Corporation's studios in their protest against compulsory redundancies. Members of the NUJ are staging a 24 hour walkout which is disrupting both radio and TV programmes.
BBC journalists on strike
BBC journalists striking over redundancies being made across the corporation are expected to last for up to 24 hours.
A picket line outside the Hull newsroom began at 10am and is expected to last until 2pm. Many more picket lines outside BBC newsrooms across the country are happening simultaneously.
The strike is as a result of negotiations about jobs and contracts between the National Union of Journalists (NUJ) and the corporation falling down. The NUJ announced the stike date last Friday.
After months of negotiations with BBC Scotland management, NUJ reps fighting to secure the jobs of nine of their colleagues discovered that six jobs were being externally advertised, offering six-month contracts to journalists who do not work for the corporation. The BBC is prepared to waste public money on needless redundancies rather than secure redeployment opportunities for those at risk. This demonstrates the significant failures of some managers to uphold key aspects of the redeployment agreement, let alone the spirit of the deal.
– Michelle Stanistreet, NUJ General Secretary
BBC journalists on strike
BBC journalists are on strike in a row over jobs being axed across the corporation.
This morning, no BBC Look North bulletin was aired as a result of the strike.
Around 2000 jobs are being cut over five years as part of its Delivering Quality First programme.
Pinderfields hospital staff in Wakefield are meeting later today to discuss proposed pay cuts.
It's ahead of a 5-day strike due to start on Monday.
Load more updates
Back to top