Live updates
Syria: silent vigil
Sharif Al-Ghazal spoke to our reporter at the silent vigil in Leeds.
Syria: silent vigil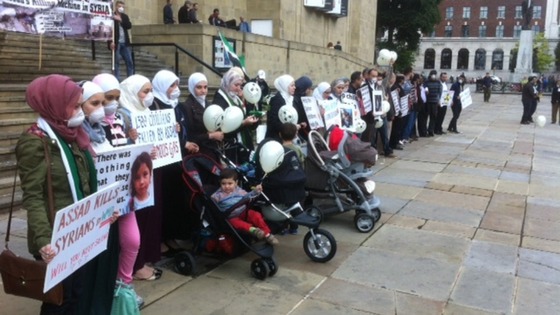 A silent vigil has been held in Leeds to protest against the alleged use of chemical weapons in Syria. Around forty people, some wearing gas masks, gathered outside the city's art gallery.
Advertisement
Syria: protests and aid
An aid effort is underway in our region to help the ongoing crisis in Syria. A Sheffield charity is planing a mercy mission later this month taking much-needed supplies to the war-torn country. There were also protests today in Huddersfield, Bradford and Leeds. Sally Simpson reports.
Syria: protests and aid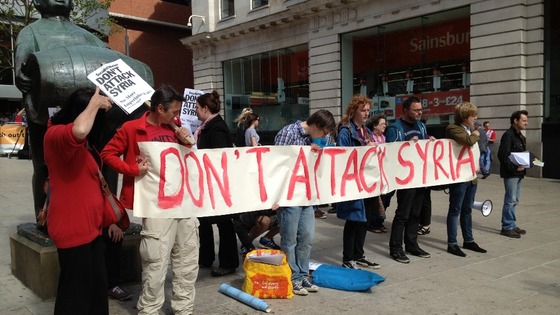 A series of protests have been taking place around the region today opposing any plans for war against Syria. Rallies have been held in Dortmund Square in Leeds, Centenary Square in Bradford and St George's Square in Huddersfield.
Demonstrations have also been held nationally, including marches through London.
Syria: protests and aid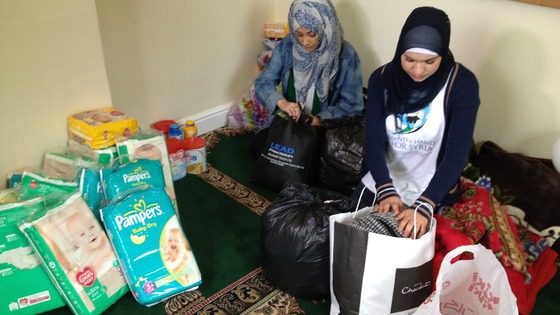 An aid centre in Sheffield has opened its doors for people to deliver aid for Syria. It is part of a national day of aid centres across the country run by a Syrian charity.
Syria: protests and aid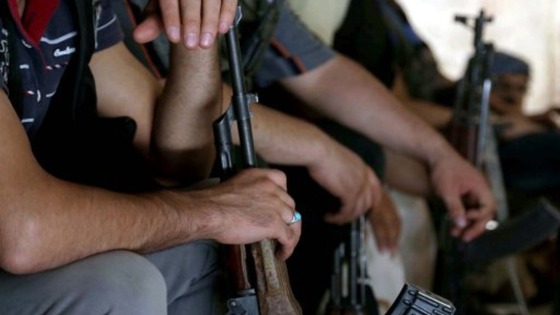 Protests against intervention are set to go ahead in the region despite a vote against the government on military action.
Demonstrations will take place in Bradford, Leeds and Huddersfield.
Meanwhile, people in Sheffield are being asked to donate aid which will be sent to Syria. Donations will be taken at Universal Computers on St George's Close from 11am.
Advertisement
Syria: protests and aid
Six coalition MPs from our region have rebelled against the Government motion which backed UK military intervention in Syria.
They are:
Philip Davies MP, Con Shipley
David Davis MP, Con Haltemprice and Howden
Jason McCartney MP, Con Colne Valley
Peter Tapsell MP, Con Louth and Horncastle
Martin Vickers MP, Con Cleethorpes
Andrew Percy MP, Con Brigg and Goole
Yesterday six RAF Typhoons were deployed from RAF Coningsby in Lincolnshire to RAF Akrotiri in Cyprus in response to the heightened tension in Syria.
Syria: protests and aid
National
MPs voted against the Government's motion on the principle of military intervention in Syria.
It was defeated by 285 to 272 votes.
Syria: protests and aid
Two of the regions MPs have voiced their opinions about Britain potentially being involved in military action in Syria. Julian Smith MP, the Conservative representative for Skipton and Ripon and Martin Vickers, the Conservative MP for Cleethorpes have been speaking to Calendar.
Syria: protests and aid
National
MPs voted against Labour's amendment demanding "compelling evidence" that the Syrian regime was responsible for using chemical weapons against civilians before Britain takes part in military action against President Assad's government.
There were 332 votes against the amendment and 220 in favour of it.
Load more updates
Back to top