The people of Tadcaster turned out in force to celebrate the re-opening of its historic bridge, 13 months after the devastating floods.
Read the full story ›
Children from three of the town's primary schools will be among the first to cross the new structure
Read the full story ›
Advertisement
The bridge was due to re-open today but the recent bad weather has pushed back the opening date
Read the full story ›
It has been announced that the finishing date for the repairs of Tadcaster Bridge has been delayed by 20 days.
Read the full story ›
One lane is closed and there are reports of queueing traffic due to several vehicles being involved in a crash in Tadcaster.
It happened on A64 Eastbound near A659 (Tadcaster East). There is congestion on A64 to A1(M) J44 Bramham.
Traffic is also slow past the scene on the opposite side of the carriageway.
Advertisement
Council officials will be in Tadcaster today to provide an update on work to repair the town's collapsed bridge. Storyboards and TV displays have also gone up across the town to inform people of the progress.
"We understand that the residents and business people of Tadcaster are keen to know how work on the reconstruction is progressing towards re-establishing the town's road bridge.

"The repairs are a priority for us, and while there is little activity to see on site at present, work is well under way to put in place the measures necessary for the physical repairs to begin."
– County Cllr Don Mackenzie
An on-going story board is going up on along the hoarding at the repair site.
In addition, The Inkshop in Bridge Street will display a television in its window which will show a series of web pages with details of the work to date and the latest updates.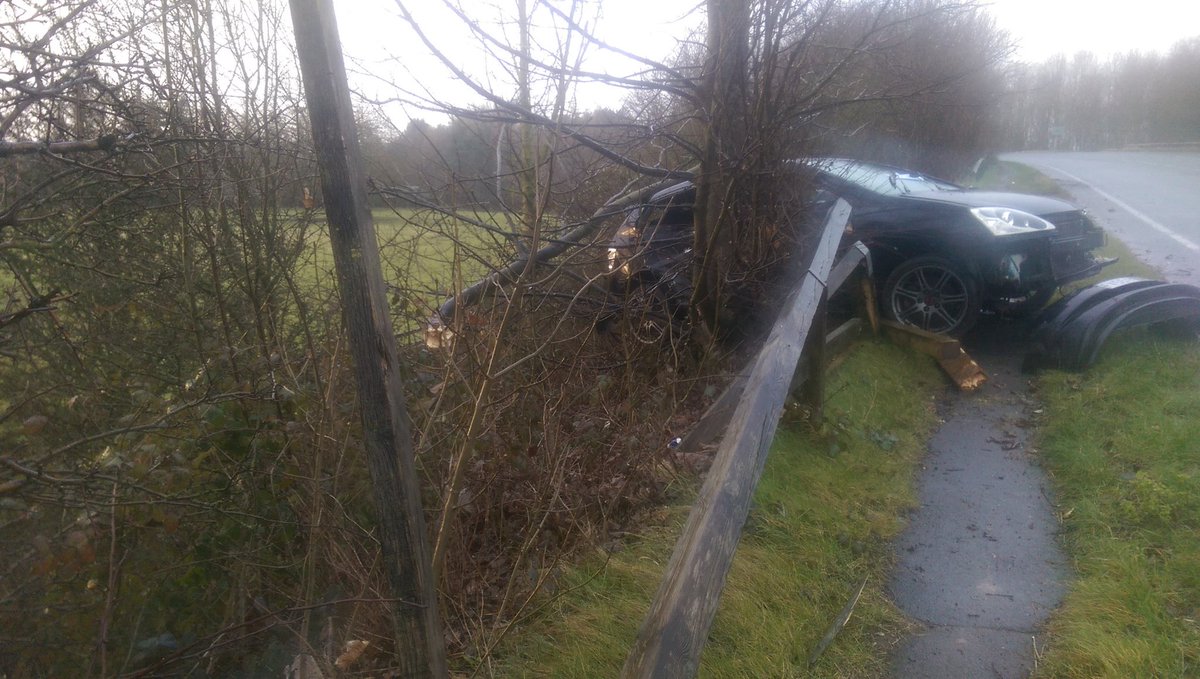 The shuttle bus service in Tadcaster which was put in place after the collapse of the town's bridge during the floods will cease operating after today.
Passenger numbers have fallen since the opening of a temporary footbridge across the river Wharfe which allows residents to access both sides of the town.
Police in Tadcaster say they have recovered a man's body from the River Wharfe.
Officers were called by a member of the public shortly after 8:30 on Sunday morning to Mill Lane, near the river.
Family of the man, who is believed to be a local man in his 30s, have been informed and specially-trained officers are providing support.
Load more updates