Police are hunting for the killer of a Leeds student on the holiday island of Koh Tao in Thailand.
David Miller and another Briton Hannah Witheridge were found with horrific injuries on a rocky section of the shore about a hundred yards from where a beach party had been held.
There have been tributes to David from the University of Leeds where he was about to start his fourth year of studies.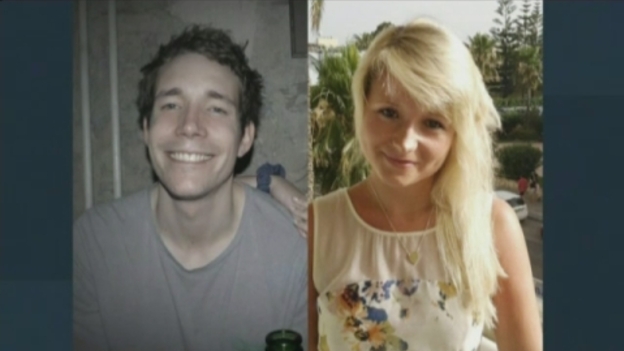 A man from York who was left in a coma in Thailand after a motorbike accident is now on his way home.
39 year old Christopher Moulds lives with his young family in Thailand, but did not have travel insurance necessary to cover his medical care.
His family in both Driffield and Wakefield have raised thousands of pounds to bring him back to the UK for treatment.
Advertisement
A father-of-two from York who was left in a coma after an horrific motorbike crash in Thailand could be flown home soon after his family raised more than sixteen thousand pounds. 39-year- old Chris Moulds has been in a coma in intensive care since his accident six weeks ago near Pattaya.
But because the former Tadcaster Grammar School pupil did not have medical insurance, his family launched an appeal to get Chris back to England. His mother, Sandra. who is from Driffield, is hoping that Chris and his family will now be able to fly back to Britain within the next few weeks.
A family in Driffield are trying to raise thousands of pounds to fly their son back from Thailand after a serious motorbike crash. Christopher Moulds, who's originally from York, has been in a coma since the accident in March.
He lives in the country with his wife and two young children, none of whom have UK passports. But Christopher's mother wants to bring the whole family over to the UK so they can better support them. Emma Wilkinson reports.
The family of a man in a coma following a motorbike accident in Thailand have begun to raise the thirty thousand pounds needed to bring him home. Chris Moulds is originally from York but now lives in Thailand with his wife and children.
Relatives back here in Driffield and Wakefield say he doesn't have travel insurance and treatment costs a thousand pounds a day ,so they are trying to raise enough money to bring him back to Britain. Natalie Perkins is Christopher's niece
Dozens of friends and well wishers lined the streets of Hebden Bridge today ahead of the funeral of a local shopkeeper Bob Leedham. Bob was killed in January in a road accident in Thailand while on holiday with his wife.
Michael Billington reports.
Advertisement
Dozens of people lined the streets of Hebden Bridge this morning to pay their respects to a well-known shop owner who died after being in a moped crash in Thailand.
Bob Leedham ran Something Sweet in the town with his wife Gemma, who was also hurt in the accident on the island of Koh Samui. His funeral is taking place at Halifax minister.
The funeral takes place today of a West Yorkshire shopkeeper who was killed in a moped accident in Thailand. Bob Leedham ran Something Sweet in Hebden Bridge with his wife Gemma, who was also hurt in the accident on the island of Koh Samui.
His funeral takes place at Halifax Minster. But beforehand his cortege will drive through the streets of Hebden Bridge so customers, fellow shopkeepers and friends can pay their respects. Mr Leedham was an avid Liverpool supporter and everyone is asked to wear something red.
Hull and Asia might not seem the likeliest of bedfellows, but a new agreement is set to strengthen trading ties between the city and Singapore and Thailand.
The Hull & Humber Chamber of Commerce are building on the existing links with their counterparts in British-Singapore and British-Thailand.
The new Memorandums of Understanding (MOU) mean that the parties will promote each other and create business opportunities in shipping, logistics and renewable energy.
The family of a Bradford teacher left in a coma after being attacked in Thailand have travelled to the country for a court hearing.
Adam Pickles was beaten with a metal bar as he made his way home from a night out in May last year. He's now receiving treatment in this county. A British man is accused of attempting to murder him.
Load more updates