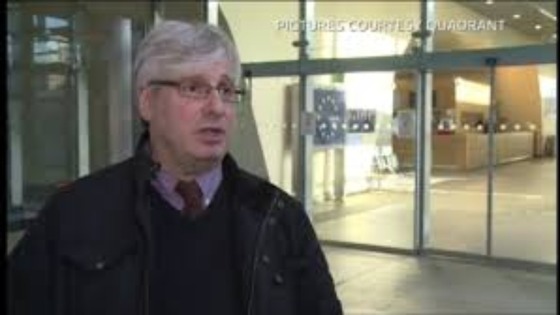 Harrogate businessman and Thalidomide victim Guy Tweedy will lead a three-man delegation in Strasbourg today for round-the-table talks with Eu Health Commissioner Tonio Borg.
The meeting is the latest step in the Thalidomide victim's long-running campaign for justice against Chemi Grunenthal, the German pharmaceutical company which developed the controversial anti-morning sickness drug in the 1950s.**
**
Last month, the delegation - who all suffer from varying degrees of deformities brought about as a direct result of their mothers taking the drug - were granted an audience with Mr Borg, following a concerted lobbying campaign of UK MEPs.
The hope of the campaigners is that they can persuade Maltese Mr Borg to initiate a meeting between them, Grunenthal and the German Government.**
**
Mr Tweedy, 51, said: "At the last meeting Mr Borg posed a number of questions, including why we want to involve the German government, which we will answer today.**
**
"We have gone away, done our homework and consulted a number of experts to ensure our answers will satisfy Mr Borg, which we hope will then take us one step closer to our ultimate goal - a financial settlement from Grunenthal."** **
Thalidomide was administered to pregnant women to combat the effects of morning sickness, however, in May 1962 the drug was withdrawn after it was linked to crippling side effects in new born babies.**
**
A least 2,000 in the UK were born with deformities brought about directly by Thalidomide, and more than half of them died within their first year. An unknown number also died in the womb.**
**