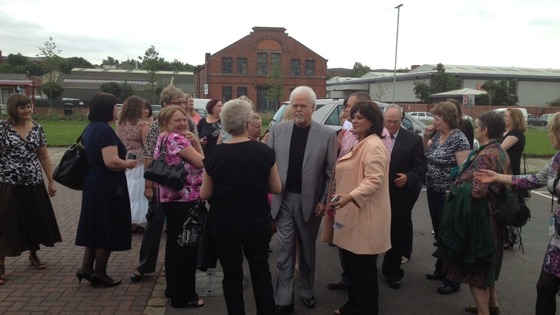 Singing legend Merill Osmond is to headline a gala event in Leeds - being organised by a charity close to his heart.
But ahead of the event, he dropped into the Calendar studios - where he was mobbed by fans this afternoon!
"A Night to Remember" will be held on Sunday at the Grand Theatre, in aid of Hearing Fund UK. Merrill has a history of deafness in his family.