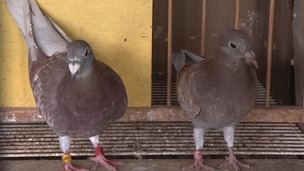 Hundreds of racing pigeons have gone missing after being released in Thirsk in North Yorkshire.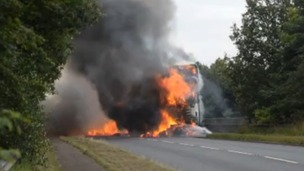 Drivers are being warned to avoid the A19 around Thirsk after a lorry exploded on the carriageway.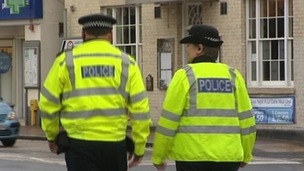 A 75-year-old cyclist has died in a crash with a car while he was taking part in a time trial, police said today.
Live updates
Thirsk and Malton MP Anne McIntosh is calling for more "natural" flood defences to stop towns in the region being devastated in harsh weather.
A driver who killed one of England's top veteran cyclists when he ploughed into him during a road race in North Yorkshire has been spared jail after a court heard how his brief lapse of concentration led to a devastating accident that "could have happened to anybody".
Leonard Grayson, 75, from Garforth, West Yorkshire, died instantly when he was hit on the A19 near Thirsk.
Peter Barraclough admitted causing his death by careless driving after he took his eyes off the road for a matter of seconds when a lorry on the opposite carriageway caught his attention.
Judge Peter Bowers decided not to jail Barraclough immediately, but gave him a five-month prison sentence, suspended for 18 months, and ordered him to do 250 hours of unpaid work. He also banned him from driving for 18 months.
Advertisement
For most dog-lovers, their pet is considered to be part of the family. But what happens when a baby comes along? An animal rehoming charity says last year the number of dogs handed over to them because the owner was pregnant almost doubled.
Blue Cross says, with the right advice, families expecting a new baby can feel confident about keeping their dog. Sally Simpson reports.
Female doctors 'a burden'
The NHS is facing a huge burden from female doctors who will want to have children and only work part-time, an MP has claimed.
Tory Anne McIntosh (Thirsk and Malton) said that "in the normal course of events" the 70% of medical students who are women will want to marry, start families and then go part-time.
The qualified lawyer said this puts a strain on the NHS and creates a "tremendous burden" in training female doctors who will not end up working full-time hours.
Police in Thirsk are investigating after ten windows were broken at the town's Comprehensive School on Topcliffe Road. It happened on Sunday evening. Vandals used stones and pieces of concrete to break windows on the ground and first floors. They also damaged a handrail and left it on a roof.
"I need to speak to anyone who can help to identify those responsible for this mindless act of vandalism and urge them to contact the police straight away."
– PC Quita Passmore, of Thirsk Safer Neighbourhood Team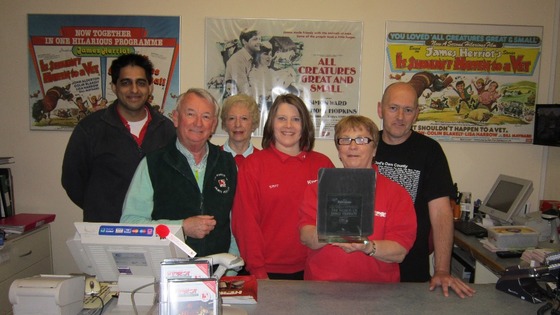 The World of James Herriot museum in Thirsk has been awarded the Dalesman Yorkshire Rural Tourism Award for 2013.
Ian Ashton, managing director of The World of James Herriot, said: "The daily visitor numbers have been increasing over the last two years and this award recognises the efforts that we have made to work with our partners in the Herriot Country Tourism Group."
Advertisement
Four men have been arrested in early morning raids across the north of England in connection with alleged drugs and money-laundering offences.
More than 50 officers raided addresses in Thirsk in North Yorkshire and in County Durham and Northumbria.
This was part of ongoing operations into the activities of crime gangs. Four men aged 41, 40, 35 and 27 have been questioned at police stations in Peterlee and Durham city.
Officers from the Serious Organised Crime Agency (SOCA) were helped by detectives from the Durham and Northumbria forces.
A motorcyclist who died following a crash near Thirsk has been named as 46-year-old local man Paul Barker.
The crash occurred on the evening of 2 May on Moor End Lane between Sowerby, Thirsk and Dalton. It involved a red DAF goods vehicle and and orange and white KTM motorcycle.
An inquest was opened and adjourned on Tuesday 7 May.
Emergency services are currently at the scene of an accident involving a motorcycle and a lorry in the Thirsk area. It happened on Sandy Lane at Islebeck, near the junction with Moor End Lane at around 5.45.pm.
Local diversions are in place and the road is expected to remain closed for some time. Motorists are advised to avoid the area. Any witnesses to the collision are asked to contact North Yorkshire Police on 101.
Tyne Tees
The employer of a man killed when he became trapped under a forklift truck has released a statement saying its thoughts are with his family.
The man was working at Severfield-Watson Structures near Thirsk when he was crushed by the vehicle. The Health and Safety Executive is investigating.
"We can confirm that on Wednesday 13 March an incident at our Severfield-Watson Structures production plant in Dalton led to the tragic death of a company employee.

At this moment, our thoughts are with the employee's family. A full investigation is underway and until this is completed the Company is not in a position to comment any further."
– Spokesman, Severfield-Watson
Load more updates
Back to top