Live updates
Sheep rescue
The RSCPA say the rescue at Flamborough yesterday "didn't quite go to plan".
The Jacob Ewe, which slipped down a cliff face at Thornwick Bay, is making a good recovery.
The RSPCA's North of England rope rescue teams met local RSPCA inspectors at the scene and began a four hour rescue operation.
"The sheep, a big Jacob ewe, had been stuck on a ledge some 40ft down the 100ft cliff face since Monday so we were keen to get to her.

"I'd been monitoring her all day on Tuesday and she was still on the ledge but by the time the team arrived she had managed to get down to a bit of beach which was cut off by water, an even more dangerous spot to be in.

"Two of our rope team officers abseiled down to her and it was hoped they'd catch her and we'd be able to winch her back up but things didn't go quite to plan.
– RSPCA inspector Geoff Edmond
"Another of the rope team officers rushed around and rescued her but she had been in the water some time and was very cold. We were worried she might not make it through the night."

The sheep was running around on the sand and ended up in the water in her attempts to avoid capture, swimming around to the next bay before being washed up, exhausted, on the beach."It's a great outcome for all involved and we're very grateful for the assistance of the RNLI and the Coastguard too, who were both on standby should they be needed."
The body of a second sheep was found, presumed drowned, on the beach, and a third in a nearby cave.
Advertisement
Sheep rescue
Yesterday, a mountain rescue team abseiled down the cliff face - but lost the sheep. It as eventually found by a photographer.
After being scared by rescuers it jumped into the sea. When it was eventually rescued it was found to be suffering from pneumonia.
But the farmer in Hornsea who owns the sheep, who originally thought she might not make it through the night, says she rallied this morning.
Sheep rescue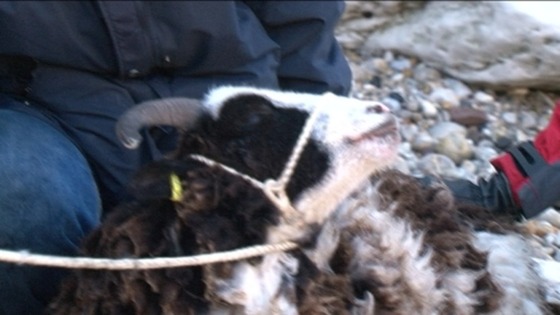 A sheep rescued on Flamborough cliffs yesterday, which caught pneumonia during the lengthy operation, is recovering well according its owner - a farmer who lives in Hornsea.
Sheep rescue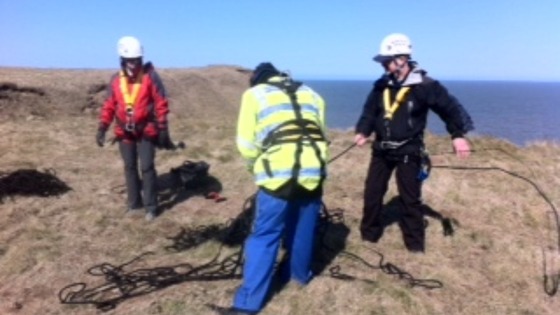 The RSPCA and Coastguard are working together to rescue a sheep, which has fallen down cliff at Thornwick Bay in Flamborough. It's currently forty feet about sea level, though sea condition are apparently too rough for the sheep to be winched to safety.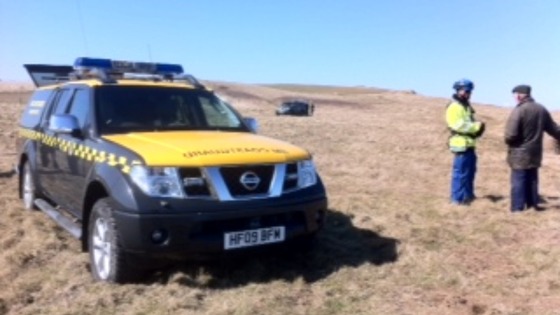 Back to top