Delays of up to 40 minutes can be expected on Northern Rail services between Hebden Bridge, Todmorden and Blackburn due to safety checks being made between Burnley Manchester Road and Hebden Bridge.
It is snowing on the hills above Todmorden in West Yorkshire this morning.
Advertisement
Thieves have stolen £20,000 worth of bikes from a flood-hit West Yorkshire cycle supplier.
The Cycle Factory in Todmorden has only been open three months. It was hit by the Boxing Day floods which submerged many homes and businesses in the town.
The owners had managed to salvage stock from the floodwaters but returned next day to find looters had taken nine bikes.
It's indescribable when you come in and find the place flooded and the huge clean up that's on and how low you feel about that. Then wake up the next morning and find out you have also been robbed and have lost so much salvageable stock that you have managed to save and keep safe. It's just heartbreaking.
– Bryony Gibbons, Cycle Factory
Meanwhile on Tuesday, the clear-up operation was well underway across West Yorkshire.
Click below to watch Chris Kiddey's report: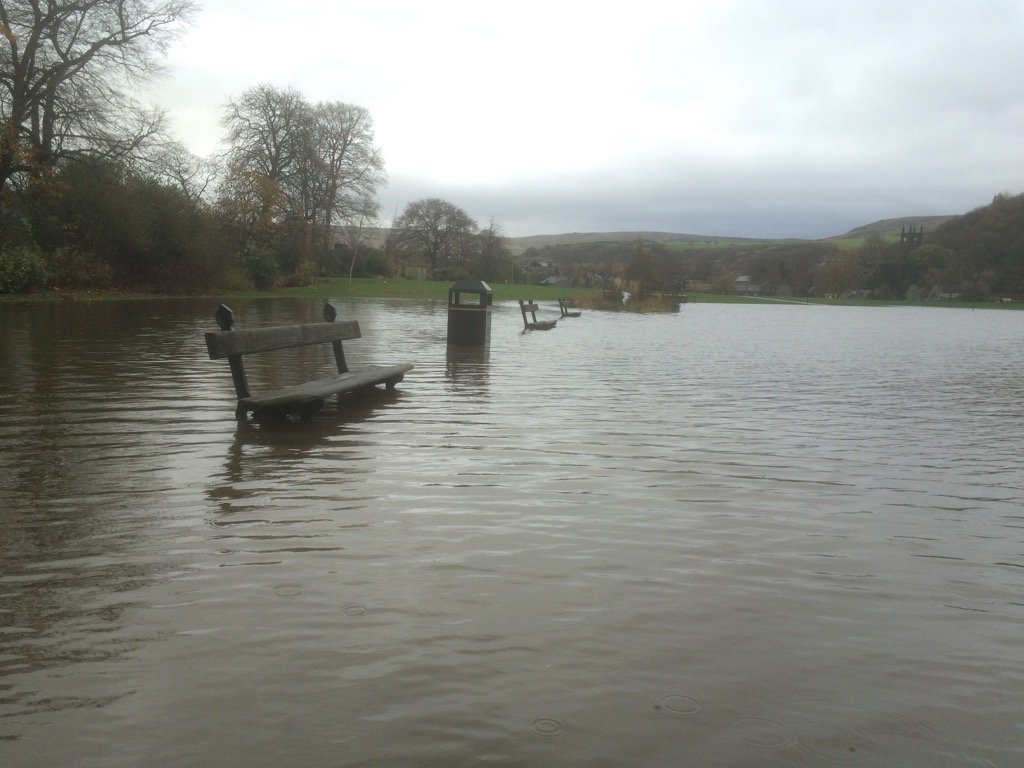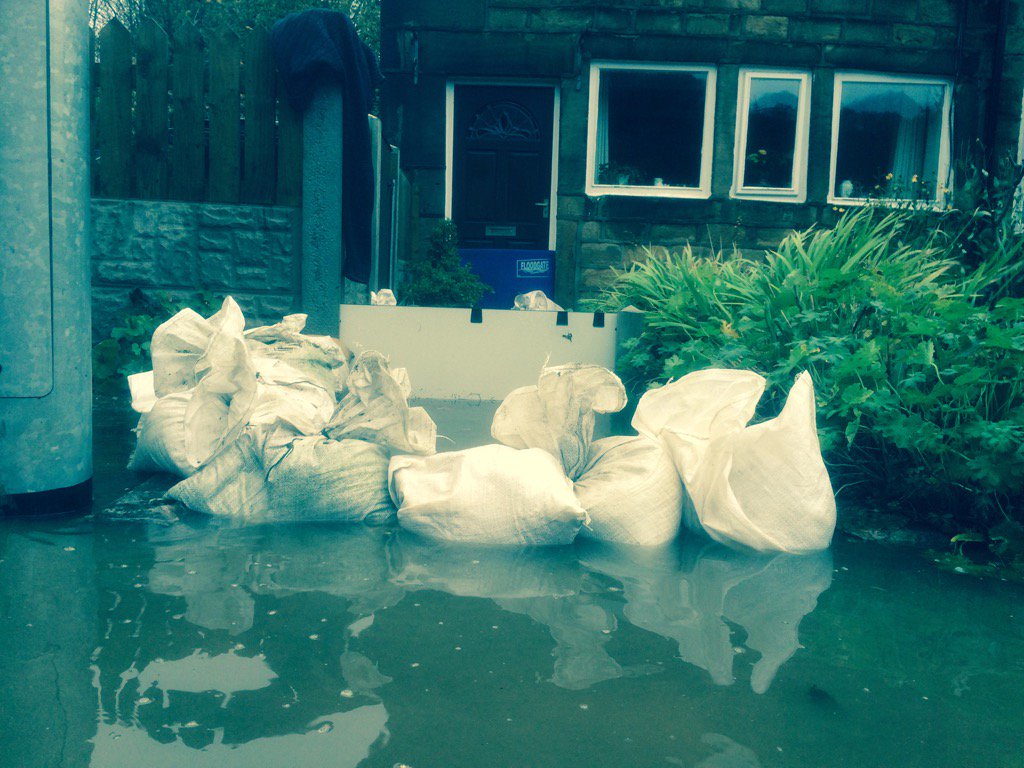 Residents trying to keep floodwater out if their homes on Burnley Road in Todmorden#flooding https://t.co/8zOO5TmLRe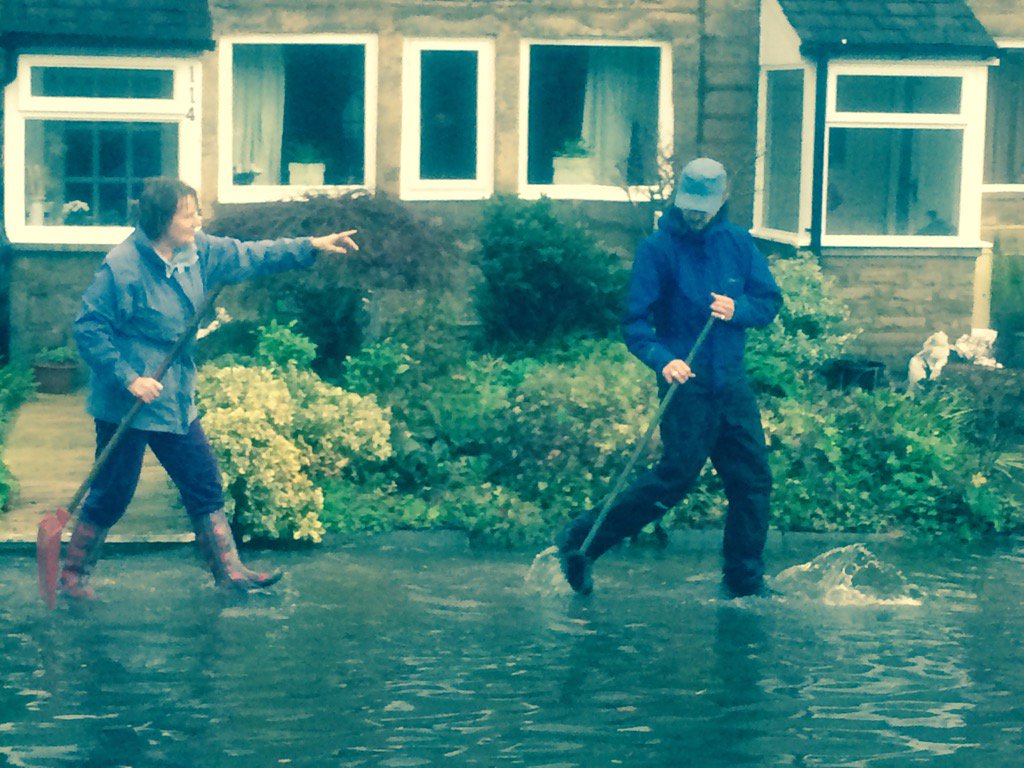 Advertisement
Stephanie Booth, the mayoress of Todmorden and Cherie Blair's stepmother, has appeared in court accused of stealing a neighbour's bin.
Read the full story ›
A woman who regrets not getting the number of a cyclist she met on the Pennine Way has postered the path in a bid to track him down.
Read the full story ›
Police are appealing for help to trace a man who has gone missing from Todmorden.
Stephen Ellis, who is 49-years-old, has not been seen since Tuesday morning and his family and friends are becoming increasingly concerned.
He is described as white, about 5ft 8ins tall, and of average build. He has short receding grey hair and is usually clean shaven. He has links to West Yorkshire and Greater Manchester, particularly the Todmorden and Rochdale areas.
We are concerned for Mr Ellis's welfare as his actions are completely out of character. He normally speaks to his family on a daily basis and this has ceased since Tuesday which has heightened our concerns.

"We ask that anybody with any information as to his whereabouts contact us immediately via 101. At the same time if Stephen is seeing this I ask he too call and let us know he is safe and well."
– Inspector Angus Rushton, Calderdale District Police
Police in Halifax are appealing for help in tracing sentimental items stolen during a burglary in Todmorden.
The burglary occurred between Thursday, 16 April and Sunday, 19 April, with a World War One Service Medal with 'H.Mitchell' engraved along the edge, that belonged to a close family friend, and an antique 1750's Flint lock pistol stolen, along with items of jewellery.
The pistol does not fire and is not thought to be of any danger to the public.
Anyone with information is urged to contact police.
Burglaries are always difficult for victims; in this case the items stolen are of huge sentimental value and we are doing all we can to reunite the victim with their possessions.
– Detective Sergeant Simon Archer
Load more updates