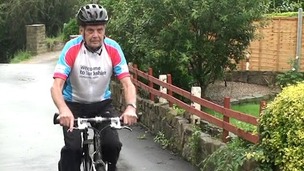 Yorkshire cycling legend Brian Robinson is in hospital today after being involved in a collision while cycling near his home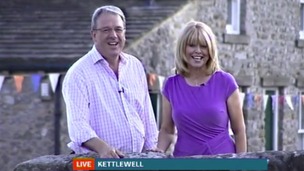 Another chance to see our Tour de France special programme live from Kettlewell in North Yorkshire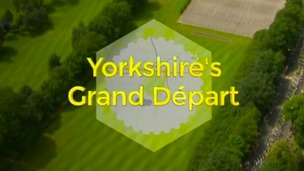 A special programme about how the world's biggest bike race came to begin in Yorkshire
Live updates
Yorkshire cycling legend Robinson in hospital after crash
Leeds prop Kylie Leuluai, 36, has confirmed he will remain a Rhino for the 2015 season as he looks to continue his career at the very top of the game.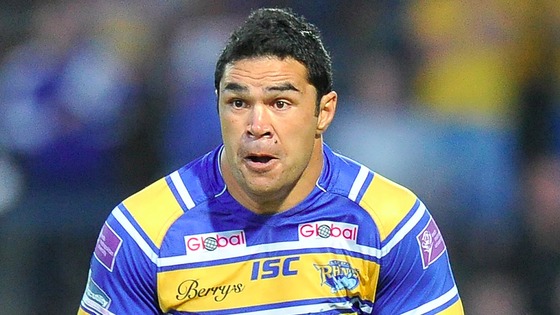 In his eight season with the Rhinos, Leuluai has made more metres per carry than any other forward at the club with an average gain of 8.12m per carry and is one of only five props in Super League who have made over eight metres per carry this season.
I am enjoying playing the game and I am not ready to finish yet. I enjoy being with the boys and being associated with the club and that was important for me however the decision was always going to be performance related, especially in my position and what I can do for the team. There are certain levels and requirements that are required of you in any team, but especially with this group of players, and, like any job, you have to be able to meet those requirements.
– Kylie Leuluai

Leuluai is now just one appearance short of equally the legendary Arthur Clues in the all time list of overseas players for the club. Clues made 236 appearances for Leeds between 1947 and 1954 whilst only Australians Frank O'Rourke, Dinny Campbell and Eric Harris are above Leuluai and Clues in the all time list.
Yorkshire cycling legend Robinson in hospital after crash
Cycling legend Brian Robinson has joined Twitter.
The 83-year-old signed up on Wednesday and his first tweet was to thank well-wishers for support after his crash:
All new to this game, but I gotta say thanks to everyone who sent cards and good wishes, I am mending pretty good now just short on patience
Advertisement
The Tour de France came to a finish in Paris yesterday after three weeks of racing. Millions watched the Tour's Grand Depart in Yorkshire and organisers say the race was the beginning of great things for the county. Welcome to Yorkshire's Gary Verity and Tour de France director Christian Prudhomme have been speaking to ITV Yorkshire about the legacy of the event.
Tour de France 2014: Le Grand Depart in Yorkshire
Tour de France 2014: Le Grand Depart in Yorkshire
The Chief Executive of Welcome to Yorkshire, Gary Verity, is in Paris today for the finish of Le Tour de France. He told Calendar that the biggest benefits of Le Tour are still to come to Yorkshire and the county should prepare for an influx of tourists.
Tour de France 2014: Le Grand Depart in Yorkshire
Cycling champion Lizzie Armitstead from Otley competed today in La Course by Le Tour, a new one day race for female cyclists. She was involved in a crash in the final kilometre of the 91km race.
Well 2 bike changes and a crash, Paris you didn't deliver my romantic dreams! Going home with stitches but I'll be fine :)
Thank you to all Brits out on course, the tour started in Leeds and I felt proud to race and see Yorkshire flags still lining the streets :)
Advertisement
ITV Calendar's resident Tour de France expert and professional cyclist Dean Downing is to compete in his final race tonight.
The Sheffield Grand Prix will be the Rotherham-born rider's last event.
Dean Downing: Your guide to the Tour de France 2014
More: Dean Downing gets put through his paces Tour de France style
Welcome to Yorkshire chief executive Gary Verity is getting an honorary degree from the University of York. Gary - who was the mastermind behind the Tour De France's Grand Depart in Yorkshire - is being given a doctorate.
Yorkshire cycling legend Robinson in hospital after crash
Brian Robinson says he hopes to be back on his bike as soon as possible and may even wait until Tour de France rider Mark Cavendish can join him.
The ProTeam Omega Pharma-Quick Step rider suffered a broken collarbone as he crashed out of the Tour de France on the Stage One sprint into Harrogate where his mother lives.
The 83-year-old can claim bragging rights though having suffered a broken collarbone, six broken ribs and a punctured lung.
He says he might wait until Cavendish is back in the saddle so he can join him on the road to recovery:
Yorkshire cycling legend Robinson in hospital after crash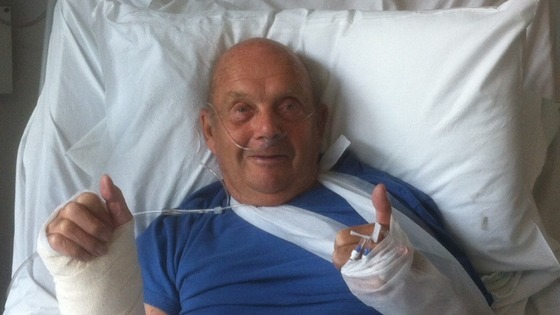 Load more updates
Back to top