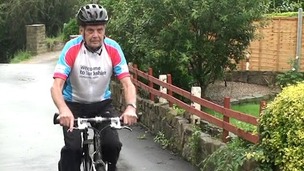 Yorkshire cycling legend Brian Robinson is in hospital today after being involved in a collision while cycling near his home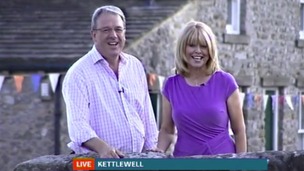 Another chance to see our Tour de France special programme live from Kettlewell in North Yorkshire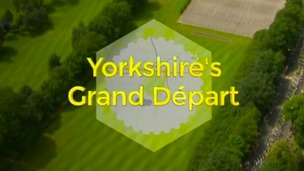 A special programme about how the world's biggest bike race came to begin in Yorkshire
Live updates
I'll tell you what, I'll answer questions for the next 20 minutes. Use #AskCav in your tweets... Readyyyyyyyy GO!
Tour de France 2014: Le Grand Depart in Yorkshire
Tyne Tees
The success of the Tour de France in Yorkshire is expected to create a tourism boom in the region.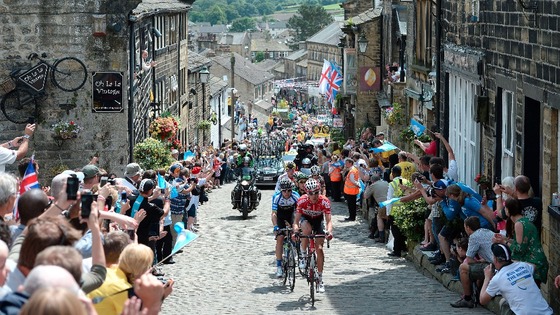 A survey has shown a quarter of the country now want to visit Yorkshire. One third of people changed their opinion of the county after watching the biggest Grand Départ in history.
Advertisement
This time last week Yorkshire's Grand Départ had come to an end in Sheffield, but that does not mean Tour fever has left the region. In fact, the Tour de France is already showing its legacy by inspiring more people to get on their bikes.
A new cycling event was launched today in North Yorkshire. Hundreds of riders took to the streets for the first ever Ripon Tour Sportive as Sarah Clark reports.
Tour de France 2014: Le Grand Depart in Yorkshire
The Prime Minister has paid tribute to Yorkshire in the Commons today for the way the county staged the biggest ever Tour De France Grand Depart.
His praise comes as a survey conducted over the weekend says a quarter of the UK population now wants to visit the county and a third have changed their opinion of Yorkshire.
Gary Verity, the Chief Executive of Welcome to Yorkshire, was in France today to see off Chris Froome on Stage 5 of le Tour.
The cyclist sensationally crashed out but by then Mr Verity was at the Great Yorkshire Show in Harrogate where Duncan caught up with him:
Tour de France 2014: How to get around the region
A record 243,000 passed through #Leeds station on Saturday. We only had to make 1 arrest. Thanks for making it a fantastic @letouryorkshire.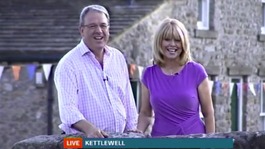 Another chance to see our Tour de France special programme live from Kettlewell in North Yorkshire
Read the full story
Advertisement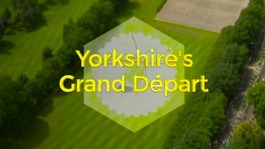 A special programme about how the world's biggest bike race came to begin in Yorkshire
Read the full story
Tour de France 2014: Haworth
A power cut threatened to spoil the party in Haworth but overnight repairs and a never-say-die attitude won over to make the day a truly memorable experience.
Adam Fowler was there:
Tour de France 2014: Le Grand Depart in Yorkshire
This weekend's Grand Départ has highlighted some of the best Yorkshire has to offer.
From the inimitable humour to fancy dress and full towns being decorated, Jon Hill has had a look at the range of Tour de France celebrations across the county.
Tour de France 2014: Le Grand Depart in Yorkshire
Load more updates
Back to top