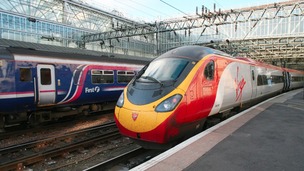 Rail passengers endured more morning misery today when an overhead line problem led to major disruption to key services.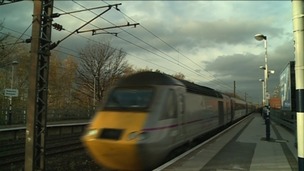 MP demands direct routes between North East Lincolnshire and London.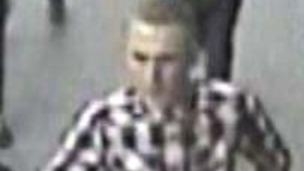 Police are trying to trace 8 men after a brawl in Huddersfield.
Live updates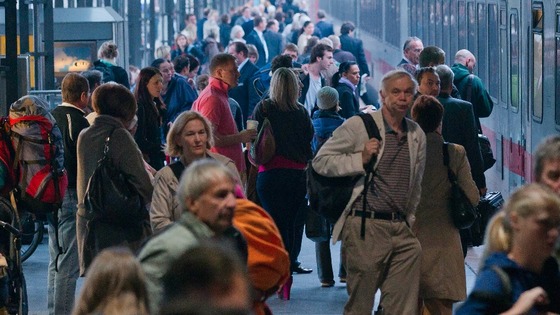 Leeds train station is one of the worst in the country when it comes people tripping or slipping. Network Rail is starting a new campaign warning of the dangers. Over sixteen hundred people have hurt themselves at stations in the last year.
East Coast Mainline debate
Labour MPs today they accused the government of privatising the East Coast Mainline just for the sake of it. The line's been nationalised since 2009 because private companies couldn't make it profitable. Since then it's seen record passenger satisfaction and made money for the taxpayer.
Today Yorkshire MPs joined a debate to stop it being re-privatised, as ministers prepare to sell off the franchise. Our Political Correspondent Paul Brand reports.
Advertisement
East Coast Mainline debate
The current government agrees with Maria Eagle's Labour predecessors who were always completely clear that taking East Coast into public ownership was only ever a temporary measure.

Like them, we recognise that franchising has delivered huge benefits to rail travellers, with passenger numbers doubling and major improvements in safety.
With £240 million allocated for investment in infrastructure improvements on the East Coast line, as well as a fleet of new long distance trains, it is now the right time for an innovative private sector partner to be introduced to capitalise on these opportunities and maximise the benefits for passengers.

The Labour Party needs to tell people whether they still believe in franchising or whether they would like to take our railways back to the dark days of British Rail."
– Rail Minister, Simon Burns
East Coast Mainline debate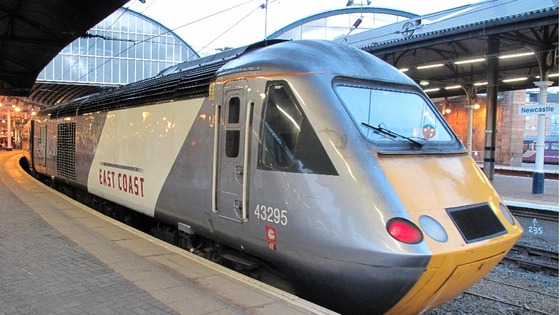 MPs are holding a parliamentary debate in the House of Commons this afternoon to discuss the future of the East Coast Mainline.
The East Coast Mainline, which runs between London and Edinburgh, has been operated by the Department for Transport since 2009 after the collapse of previous franchise, National Express East Coast. However, earlier this year the Government announced it would invite bids for a new franchise.
East Coast Mainline debate
Tyne Tees
Speaking ahead of today's debate in the House of Commons regarding the future of the East Coast Mainline, Labour's Shadow Transport Secretary, Maria Eagle MP said:
"Ministers must keep East Coast on track by abandoning this unnecessary and costly privatisation. Since being run on a not for private profit basis, East Coast services have improved and more than £800million has been returned to tax-payers in contrast to the two previous failed private operators.
"Labour MPs have forced this parliamentary debate to speak up for East Coast passengers and raise our concerns about the likely consequences of this misguided privatisation. We will be stepping up our campaign over the coming weeks and urge all passengers to back our efforts to keep the East Coast on track."
– Maria Eagle MP, Shadow Transport Secretary
East Coast rail line open for bids
York MP Hugh Bayley has been speaking to Calendar about the announcement to open the East Coast mainline to franchise bids.
Advertisement
East Coast rail line open for bids
National
Virgin confirms it is planning to bid for the East Coast line franchise.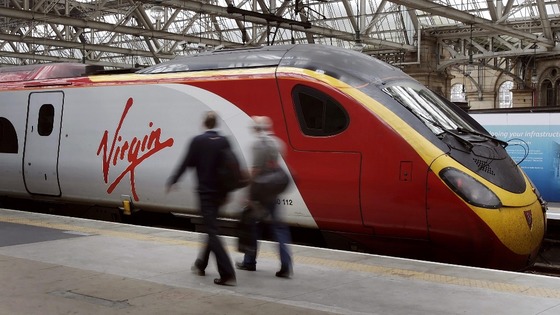 East Coast rail line open for bids
Maria Eagle MP, Shadow Transport Secretary, has responded to the Government's plans for rail franchising:
"The full scale of the chaos caused by the Government's rail franchising fiasco has now been revealed with almost every contract delayed by up to a staggering fifty months. Ministers have still not come clean about the full extent of the losses facing taxpayers as a result of this scandal, despite many industry experts putting the likely cost at well over £100 million and a series of legal disputes yet to be settled.
– Maria Eagle MP, Shadow Transport Secretary
It is completely the wrong decision to focus obsessively on an unnecessary privatisation of InterCity services on the East Coast, instead of prioritising getting the existing stalled franchise programme back on track. Ministers must be very careful not to mislead the public as they make their case for this misguided sell-off. It is simply wrong to suggest that planned public investment in the East Coast Main Line by Network Rail and the taxpayer funded order for a new generation of InterCity trains would not be happening without this privatisation.
– Maria Eagle MP, Shadow Transport Secretary
The truth is that the current not for private profit operator has returned £640 million to taxpayers and reinvested a further £40 million, profit that in future will be shared with shareholders rather than benefiting passengers under the Government's plans.
– Maria Eagle MP, Shadow Transport Secretary
East Coast rail line open for bids
Transport Minister Simon Burns has been speaking to us about the Government's announcement to open bids to take over the running of the East Coast mainline.
East Coast rail line open for bids
Rail unions reacted with dismay to the East Coast news, pointing out that the private sector had twice given up the franchise, with GNER pulling out some years ago.
They also highlighted the fact that the taxpayer is likely to have to foot a bill as high as £50 million over the botched West Coast franchise.
Despite wasting hundreds of millions of pounds of taxpayers' money on the franchising circus, and instead of learning the lessons of the privatisation disasters on the East and West Coast main lines and across the rest of the network, the Government has this morning given the green light to a whole new wave of profiteering that will have the train companies laughing all the way to the bank.
– RMT general secretary Bob Crow
The proposed reprivatisation of the East Coast, after the public sector rescued the service following two private failures, proves conclusively that the political class have learnt absolutely nothing when it comes to our railways.

This is a politically-inspired wrecking move designed to flog off this publicly-owned intercity route before the next election regardless of the consequences.
– RMT general secretary Bob Crow

He continued.
With this news coming just a day before the 50th anniversary of the Beeching Report that ripped Britain's railways to pieces, the ConDem administration is setting up yet another sell-off of state assets in a further act of grotesque rail vandalism.

The public need to know that, while fares are going up and safety is being compromised, the Government's priority remains the profits of the greedy train operating companies. No wonder 70% of the people now support RMT's call for full renationalisation.
– RMT general secretary Bob Crow
Load more updates
Back to top