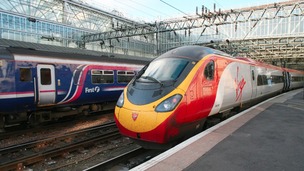 Rail passengers endured more morning misery today when an overhead line problem led to major disruption to key services.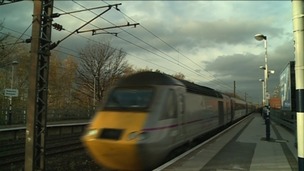 MP demands direct routes between North East Lincolnshire and London.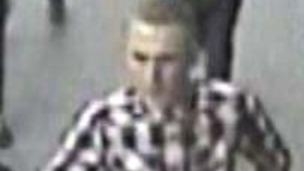 Police are trying to trace 8 men after a brawl in Huddersfield.
Live updates
Rail fare increase
National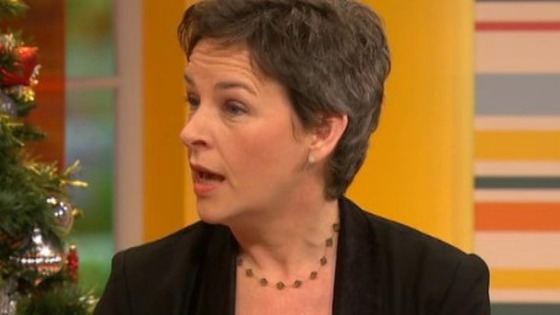 The shadow transport secretary has refused to rule out renationalising Britain's railways in a bid to lower ticket fares and provide a better service.
Mary Creagh told Daybreak she was "looking at a better system that provides value for money for the taxpayer" but would not elaborate beyond that.
Despite numerous questions on whether to bring the railways back under government control, she could only would say "we need to look at the laws governing the railways," as those had not been changed since 1993, when the network was first privatised.
Rail fare increase
National
Many passengers took a poor view of rail fare increases today as annual season tickets rose by an average of 3.1 percent.
Simon Jones, who was travelling to Newcastle from London King's Cross this morning, said:
It's a lot of money for a poor service. Fares are pretty high. My salary has just gone up 1 percent but fares are rising around 3 percent. There are delays on practically every day.
– Simon Jones

Ben James, who was also travelling from London to the north-east, said:
We're not really getting value for money. At Clapham Junction (in south London) you can hardly get on a train.
– Ben James

Andy Stewart on the ITV News Facebook page said fail fares were a "rip-off":
Train fares are a total rip-off! It's cheaper to fly from Edinburgh to London, allowing for getting out to the airports.
– Andy Stewart
Advertisement
Rail fare increase
National
The Government insisted that it understands passengers concerns over the cost of rail fares as annual season tickets rose by 3.1 per cent.
Campaign groups have complained about the increase, with the Campaign for Better Transport saying that fares are rising three times faster than wages.
A Department for Transport spokesman said: "The Government understands concerns rail passengers have about the costs of fares and the impact they have on household budgets.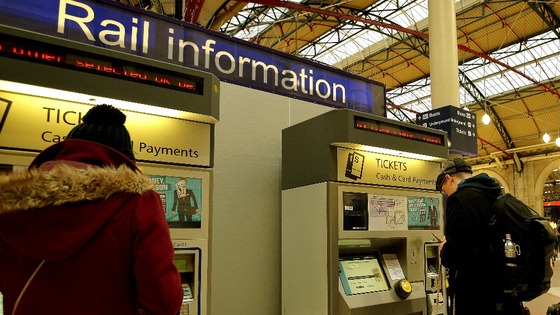 "That is why next year, for the first time in a decade, regulated fares will not rise on average by more than the rate of inflation, offering relief for families and the hard-working people.
"As a result of the economic policies that this government has put in place, the most recent forecasts from the Office for Budget Responsibility are that by around 2015, fares will be rising in line with wages and salaries."
The spokesman insisted that the fares passengers pay will drive the "biggest programme of rail modernisation ever" resulting in new state-of-the-art trains, better stations and shorter journey times.
Rail fare increase
National
The latest rail fare price rise will mean increasing financial pain for commuters, a campaign group has warned.
Annual season tickets have increased by an average of 3.1 per cent, meaning some passengers will have to pay up to £5,000 per year for their travel.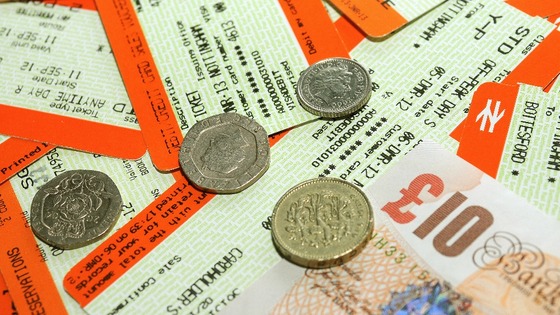 Bruce Williamson of the campaign group Railfuture, said: "This latest fare rise comes after 10 years of inflation-busting fare increases, meaning that our trains are easily the most expensive in Europe.
"There's no doubt that this will mean increasing financial pain for many ordinary commuters who are facing a cost of living crisis."
Read: Cost of travel will 'restrict employment opportunities'
Rail fare increase
National
Travel choices and employment opportunities will be harmed if the cost of transport continues to rise, a charity has warned.
Commuters will now pay higher rail fares after annual ticket prices rose by an average of 3.1 per cent.
Jason Torrance, policy director of sustainable transport organisation Sustrans, said commuters would still feel the effect of the price rise.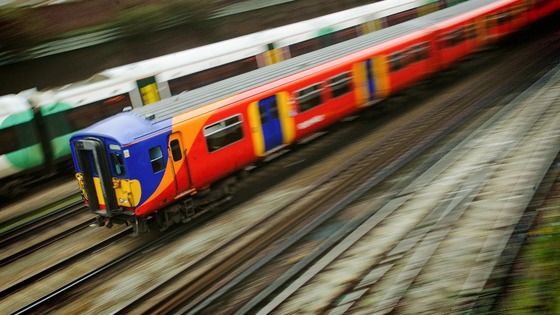 "The Chancellor's move to bring an end to the inflation-busting fare rises we've seen over the last decade shows a recognition that rising transport costs are a barrier to economic recovery.
"But commuters will still feel the pinch this new year because salaries aren't increasing by anywhere near the level of inflation.
"If transport remains so prohibitively expensive, we will continue to restrict travel choices and opportunities to access essential services and employment."
Rail fare increase
National
Passengers will pay higher rail fares from tomorrow, with annual tickets rising by an average of 3.1 per cent.
The increase will mean some commuters will be forced to pay more than £5,000 a year, with annual tickets to London from Deal and Dover Priory costing £5,012.
A number of these fares, including some on the East Coast route, are going up by much less than 3.1 per cent, with the overall rise in tickets - regulated and unregulated - being 2.8 per cent.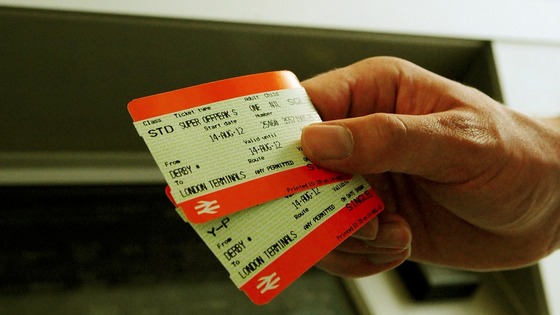 The increase also means some annual season tickets will break the £4,000 mark, with a Basingstoke-London annual fare now costing up to £4,076.
The rise is for regulated fares which include season tickets.
The increase could have been even greater, but Chancellor George Osborne announced in his Autumn Statement in early December that the regulated fare price cap of RPI inflation plus 1 per cent was being changed to RPI plus 0 per cent.
Advertisement
Adverse weather causes travel disruption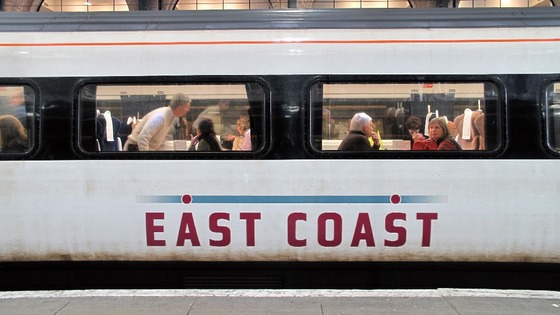 All East Coast services north of Doncaster are having to run at reduced speed because of high winds, adding up to 60 minutes to journey times.
This will continue until 2pm today.
In addition, trains going through Peterborough are disrupted due to planned engineering works, so passengers are being advised to travel only if their journey is absolutely necessary.
East Coast said: "Ticket restrictions have been lifted today so passengers can travel at any time. Passengers may also travel tomorrow, but services are expected to be busy."
Adverse weather causes travel disruption
East Coast trains say they plan to run a normal Christmas Eve timetable, despite forecasts of strong winds and heavy rain. Ticket restrictions have also been lifted to allow passengers who deferred their journey from yesterday to travel.
You can see the latest information about the status of train journeys here.
Read more: adverse weather affects journeys home for Christmas.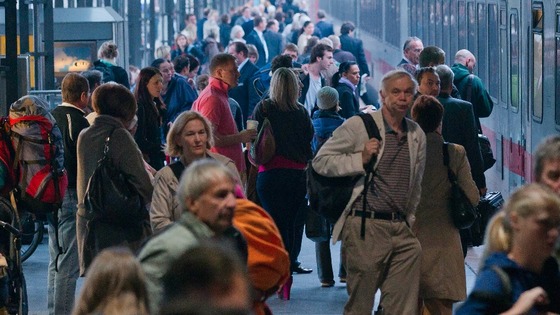 Leeds train station is one of the worst in the country when it comes people tripping or slipping. Network Rail is starting a new campaign warning of the dangers. Over sixteen hundred people have hurt themselves at stations in the last year.
East Coast Mainline debate
Labour MPs today they accused the government of privatising the East Coast Mainline just for the sake of it. The line's been nationalised since 2009 because private companies couldn't make it profitable. Since then it's seen record passenger satisfaction and made money for the taxpayer.
Today Yorkshire MPs joined a debate to stop it being re-privatised, as ministers prepare to sell off the franchise. Our Political Correspondent Paul Brand reports.
Load more updates
Back to top