The M1 in Leeds has been named the worst place in the country for tailgating drivers.
Research found the one-mile section of southbound carriageway between the A1M and junction 47 - saw the largest number of drivers leaving less than a two second gap between their vehicle and the car in front.
Huddersfield-based charity Brake says people are quick to blame other drivers for dangerous behaviour:
Approach with caution. Servere coach fire on #A1(M) nb btwn J42- J43. 2 lanes of 3 blocked. Fire Service in attendance @highways_agency also
Advertisement
A1 north shut from A6121 & A606 Stamford. Tailbacks as far as Whittering, One lane so far is slow moving. both shut for recovery later #fcr
MEDIUM M62 West Yorkshire - Fog and visibility is reduced on M62 eastbound between J32, A639 (Pontefract) and J37, A614 (Howden). Approach w
MEDIUM A1(M) South Yorkshire - Visibility is reduced and fog on A1(M) northbound between J35 M18 and J45, A659 (Boston Spa). Approach with c
Police have closed a road in Sheffield after workmen uncovered an 'unidentified item'.
Officers were called to Sheffield Road, Tinsley shortly before 10am today and a cordon has been set up as a precaution while specialists investigate.
Properties in the area have been evacuated and motorists are being asked to take alternative routes as there are significant traffic delays.
SEVERE M62 West Yorkshire - M62 lane blocked on entry slip road eastbound at J26, M606 (Chain Bar), because of a broken down vehicle.
Advertisement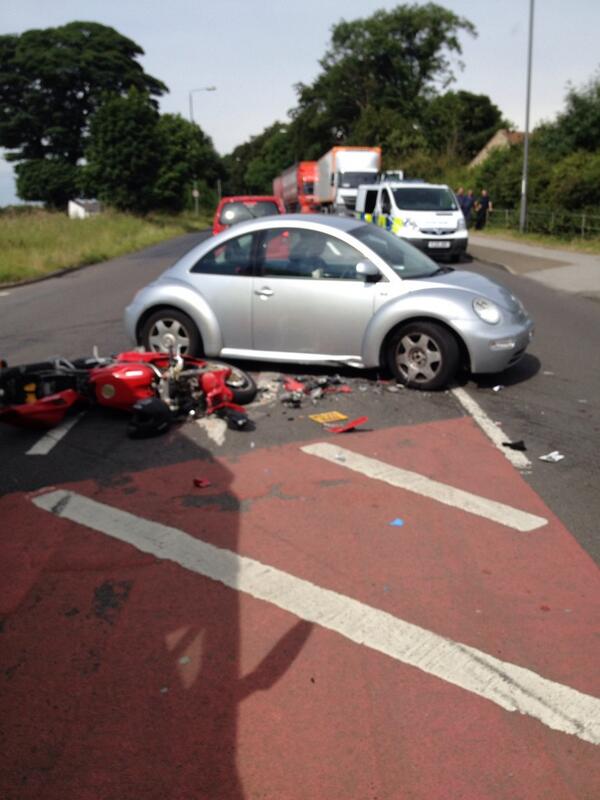 A record 243,000 passed through #Leeds station on Saturday. We only had to make 1 arrest. Thanks for making it a fantastic @letouryorkshire.
For information on how to get to the Great Yorkshire Show and the one-way system that will be in place in and around Harrogate click here
Road works are being carried out on the A158 at Wragby from tonight until Sunday 13th July.
The crossroads at Wragby will be closed each night between 7:00pm and 7:00am.
There is a diversion in place that is signposted about five miles away from the road closure. It is about 20 miles in length and takes motorists though Market Rasen.
The Lincolnshire County Council Highways Department and the traffic company dealing with the road closure say they are aware they need more and clearer signs and the signage will be improved as soon as possible.
Load more updates