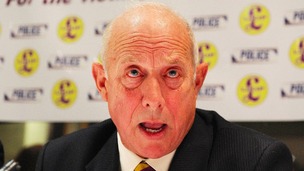 Calendar's political correspondent Paul Brand gives his version of how the controversial MEP for Yorkshire and Humber sealed his fate.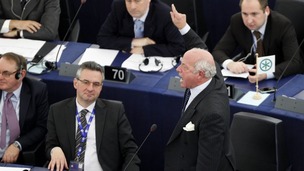 The Ukip MEP Godfrey Bloom has a history of gaffes and controversies. Here are eight of them.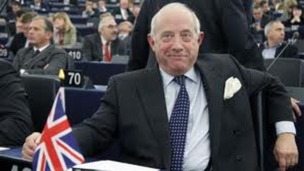 Godfrey Bloom , the Yorkshire and the Humber UKIP MEP has dismissed the furore over comments he made about oversea aid
Live updates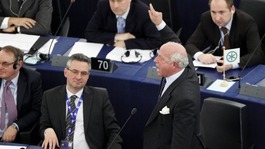 The Ukip MEP Godfrey Bloom has a history of gaffes and controversies. Here are eight of them.
Read the full story
Bloom sits as independent
Calendar's Political Correspondent Paul Brand questions Godfrey Bloom the UKIP MEP for Yorkshire and the Humber after he hit a journalist over the head with his party conference brochure.
Advertisement
Bloom sits as independent
National
The Ukip MEP Godfrey Bloom has taken to Twitter to defend calling women "sluts" at a party conference event:
Made a purposely outrageous joke among friends which was taken as joke by women present
It shd not b taken out of context & misrepresented by a hostile press
Bloom sits as independent
National
The controversial Ukip MEP Godfrey Bloom has hit a Channel 4 News correspondent over the head with a copy of his party's conference guide and called him a racist after being asked why there were no ethnic minorities on the front of the brochure:
The former UKIP leader at Lincolnshire County Council has been removed following a meeting of the party's emergency disciplinary committee.
The panel confirmed the Party Chairman Steve Crowther's action and expelled Cllr Chris Pain from the UK Independence Party.
Cllr Pain has the right to appeal.
A councillor suspended by UKIP and removed as leader of the party's group on Lincolnshire County Council faces an internal disciplinary hearing later today.
Chris Pain claims he has been suspended from UKIP because of a "serious issue" between himself and the party's national chairman Steve Crowther. Earlier this month Lincolnshire Police said they were taking no action against Mr Pain over alleged racist remarks posted on Facebook.
Advertisement
MEP Bloom in racism row
National
The senior Ukip politician who was caught on camera saying Britain should not send aid to "bongo bongo land" has walked out of a Channel 4 interview.
Becoming increasingly agitated by questions about his comments, the MEP said: "If you're not going to move on there isn't much point continuing, is there?" before removing his earpiece, bringing a premature end to the interview with Channel 4 News presenter Krishnan Guru-Murphy.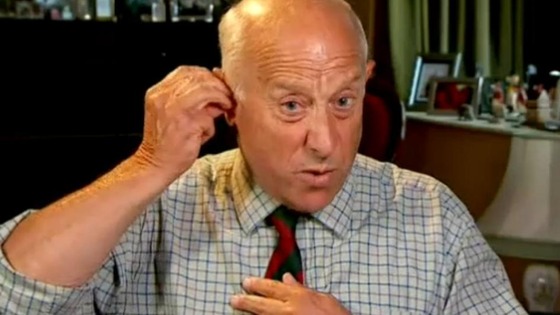 Before walking out, Godfrey Bloom said he did not see why the phrase was racist insisting he had started a "national debate" about the issue of foreign aid.
The MEP said he would not use the phrase again because "he did not want to upset his party boss or chairman".
MEP Bloom in racism row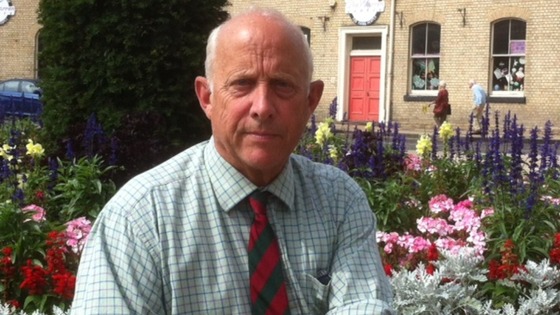 STATEMENT FROM GODFREY BLOOM, UKIP MEP:
"At a public speech in the West Midlands in early July I used a term which I subsequently gather under certain circumstances could be interpreted as pejorative to individuals and possibly cause offence.
"Although quite clearly no such personal usage was intended, I understand from UKIP Chairman Steve Crowther and leader Nigel Farage that I must not use the terminology in the future, nor will I and sincerely regret any genuine offence which might have been caused or embarrassment to my colleagues.
"My aim, successful as it appears, was to demonstrate the immorality of sending £1 billion per month abroad when we are desperately short of money here.
"Ring fenced overseas aid at nearly 70% of estimated GDP growth next year, some to buy arms - Mirage fighters in Argentina is just one example.
"My constituents come first and always will, they put me here to speak for them."
MEP Bloom in racism row
The controversial politician Godfrey Bloom has caused a storm of protest by saying that foreign aid is being sent to "Bongo Bongo Land".
The UKIP MEP for Yorkshire and North Lincolnshire has been told to watch his language by his party leaders after being caught on video saying that aid money is spent on sunglasses and apartments in Paris.
Today he spoke to Calendar's Chris Kiddey and defended his comments and insisted he was not a racist.
MEP Bloom in racism row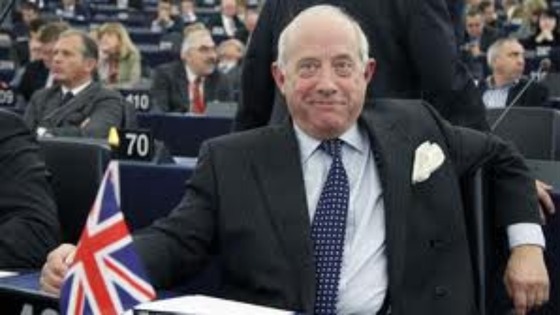 Controversial Ukip MEP Godfrey Bloom has been rebuked for complaining about the provision of taxpayer-funded aid to "bongo bongo land".
The outspoken Yorkshire and the Humber MEP was recorded questioning the UK's overseas aid payments, claiming the recipients spend the money on luxuries.
But responding to the controversy over Bloom's " Bongo bongo land " comments UKIP chairman Steve Crowther said: "We are asking Godfrey not to use this phrase again as it might be considered disparaging by members from other countries.
"However, foreign aid is an extremely important debate that needs wider discussion."
Load more updates
Back to top