Live updates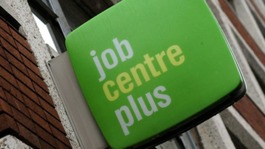 Unemployment for the region is down according to new figures released today
Read the full story
The number of people out-of-work in Yorkahire and North Lincolnshire has risen by 4,000 in the last quarter.
Figures released today reveal that there are now 248,000 jobless in the region - just under 9% . The figures are for the period between July and September.
Advertisement
Unemployment figures released
Unemployment may be down, but it's still above the national average in the Calendar region, with more than quarter of a million people currently out of work. For people looking for their first jobs the situation is even worse, as Chris Kiddey reports.
Unemployment figures released
Unemployment figures released
An arts programme is being used to boost the skills, confidence and employability of young people in Leeds. Realise Your Potential, run by regeneration charity Re'new, targets 16 to 19-year-olds who are not in education, employment or training.
The 10-week programme aims to teach young people in the city creative art techniques, how to participate in group activities, develop communication skills, meet new people and boost confidence as they think about their futures.
The next 10-week course starts this month. Young people interested in joining Realise Your Potential, or those who want to make referrals to Re'new, should call 0113 3833900.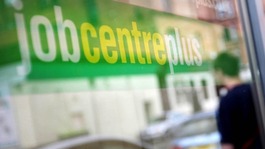 Unemployment in Yorkshire fell by 9,000 in the three months to August, official figures have revealed.
Read the full story
Advertisement
New unemployment figures
Employment Minister Chris Grayling has been talking about the latest unemployment figures which has seen a near 10% increase in the Yorkshire and the Humber region.
New unemployment figures
Unemployment has risen in the region by almost 10% - bucking the national trend which has seen an overall fall of 65,000 in unemployment. This means an extra 13,000 people are now out of work in the Yorkshire and the Humber region.
New figures show that a total of 262,000 people were unemployed in the region between March and May. There has also been an increase of 3,000 in the East Midlands which includes Lincolnshire North Nottinghamshire and North Derbyshire.
Back to top