Police in Wakefield are appealing for information to trace a missing Outwood man.
58-year-old Stephen Pollard from Newton Lane, Outwood who has been missing since February 27th.
His silver Mazda 6 was recovered yesterday from Balk Lane in Stanley and officers have been searching in the area.
He is described as white, medium build about 1.73m in height with brown eyes and grey receding hair. He was wearing jeans, a t shirt, green coat, black shoes and glasses.
Avoid - Doncaster Road, Wakefield - bridge strike - officers dealing to get it recovered ASAP! http://t.co/PN5yEAgiBM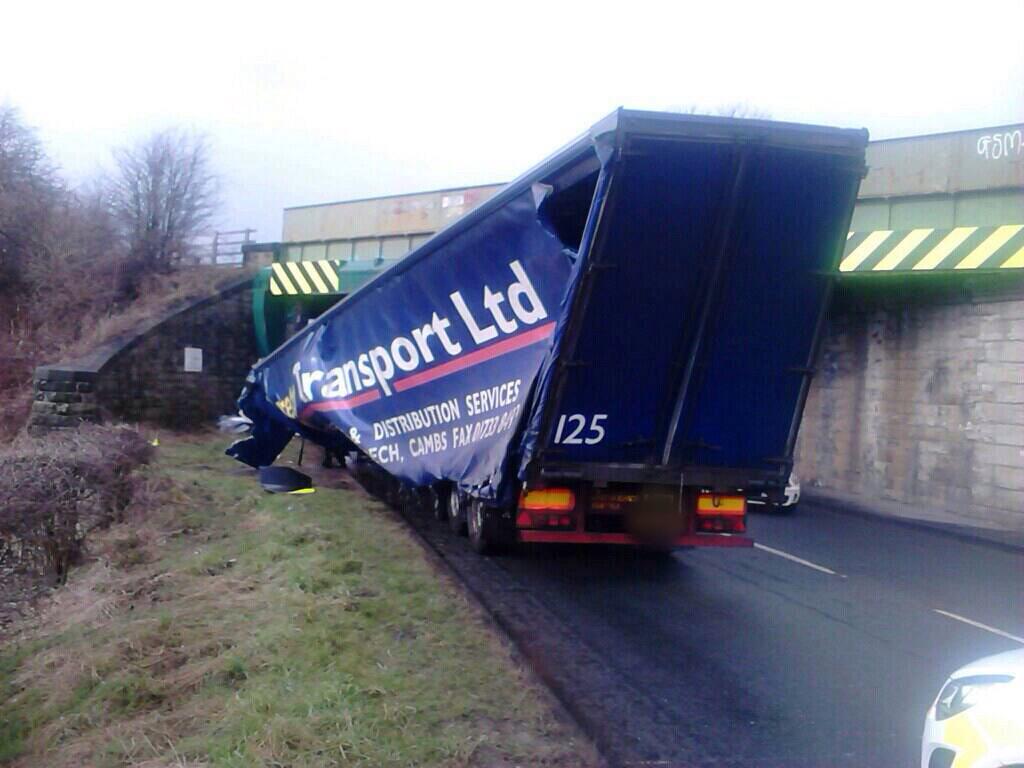 Advertisement
Yorkshire Sculpture Park has been nominated for a national award at the 2015 Museums + Heritage Awards.
Read the full story ›
Police in Wakefield are appealing for information after a man's specialist disability wheelchair was stolen.
The theft took place between 10am and 3.30pm, on Monday, from an address in the area of Upper Warrengate.
The chair is the main form of transport for the 26-year-old victim who has a cerebral palsy condition.
France international Remy Marginet has been signed on a permanent contract by Featherstone after a trial at the Championship club.
The half-back, who scored the match-clinching drop goal in Rovers' 13-6 win at Doncaster, will stay with the club for the rest of the 2015 season subject to clearance from the French Rugby League Federation.
Remy has been really impressive in his trial period at the club and I'm pleased to say that he wanted to make the switch on a permanent basis. He needs to get to grips with some of our plays but he will be a useful addition to our squad for 2015
– Andy Hay, Featherstone coach
Police are concerned for the welfare of a 16-year-old girl who has not been seen for over a week.
Leah Gates lives in Huddersfield but is originally from the Wakefield/Featherstone area. She was last seen at 5.30pm on Wednesday, 4 February, at Wakefield College and it is believed that she is still in the Wakefield area.
She had been in contact with her carers, but this has stopped in the past few days and now police are growing increasingly concerned about her.
Advertisement
Police are growing increasingly concerned about a man who has gone missing from Wakefield. 34-year-old David Parkinson was last seen on Tuesday morning at his home in Horbury. Officers are searching for him and have urged anyone who sees him to get in touch. David is described as 5ft 8" tall of stocky build and with short, light brown hair. When he was last seen he was wearing a navy blue T-shirt and black jacket.
Police are currently investigating sightings of a man armed with a firearm in Wakefield city centre.
Armed officers and a helicopter were despatched following the report received at around 12:30 this afternoon on West Moorland Street.
A terminally ill Wakefield doctor has got the backing of around 90 NHS organaisations to back her campaign to encourage health workers to introduce themselves to patients.
Dr Kate Granger, a 31-year-old consultant, launched the "Hello my is.." campaign around two years ago while receiving treatment for cancer.
She said she made the 'stark observation' that many staff 'did not introudce themselves before delivering care.'
"This felt very wrong so, encouraged and supported by my husband, we decided to start a campaign to encourage and remind healthcare staff about the importance of introductions in the deliver of care, " Dr Granger wrote on her blog.
"I firmly belive it is not just about knowing someone's name but it runs much deeper. It is about making a human connection, beginning a therapeutic relationship and building trust."
Around 400,000 doctors, nurses, therapists, receptions and porters across 90 organisations are now supporting the campaign.
Police were called in after Birmingham City fans caused a disturbance on a train at Wakefield Westgate railway station on Saturday.
Officers from Wakefield and the British Transport Police were called to the station to help restore order after reports of about 150 Birmingham fans fighting, activating alarms and throwing bottles on a train that was due to depart the station.
British Transport Police officers escorted the supporters on the train as it left West Yorkshire.
The safety of the passengers was the primary concern of officers and there was no further trouble reported. Further trains due to leave Leeds station were also monitored in order to ensure the safe passage of everyone using trains bound for the Birmingham area. The operation was carried out successfully.
– Inspector David Glover, of West Yorkshire Police
Load more updates