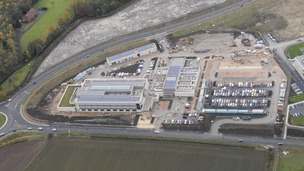 Police officers and staff in Wakefield will start moving into their new headquarters in Normanton today.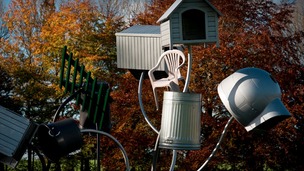 A forest with a difference has sprung up at Yorkshire Sculpture Park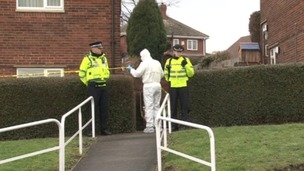 The probation service's handling of a man who they classed as "medium risk" just weeks before he murdered his uncle, will be revealed today.
Live updates
Police are appealing for witnesses after an elderly women died in a collision in Horbury Road in Lupset. It happened around 9.50am on Wednesday December 4 when the 87-year-old pensioner was knocked down near the junction of Cumbrian Way.
The woman was taken by air ambulance to Leeds General Infirmary where she died as a result of her injuries on Friday.
Hundreds of people turned out in Wakefield today for the unveiling of a Lofthouse Colliery memorial that cost nearly fifty thousand pounds. It is dedicated to the pit and everyone who worked and died there during while it was operational. Adam Fowler reports.
Advertisement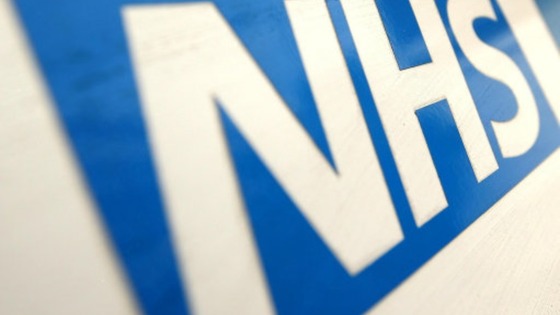 Extra hospital beds are being made available in and around Wakefield as the NHS prepares for freezing temperatures.
The Mid Yorkshire Hospitals NHS Trust are putting a number of measures in place to deal with a surge in demand. these include surge in demand.
These include extra beds in Pinderfields Hospital, and GPs being drafted in to help in local A&E departments. It is expected 95% of all hospital beds will be in use in January.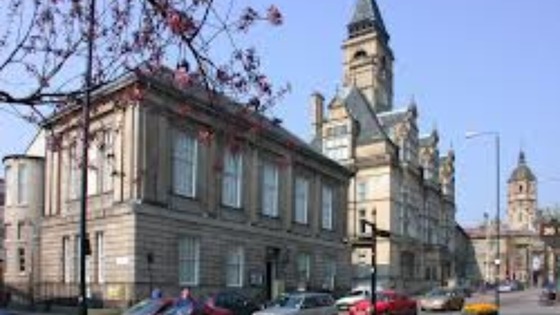 Plans for 3,250 new homes, including 750 affordable properties, in Eastmoor, Wakefield, are to be discussed by senior councillors today.
The City Fields Consortium Masterplan also includes new £50m bypass, offices and industrial units, a school, children's play areas and sports pitches .
A waterside area with canal-side walks, cafes, bars, shops, restaurants and public spaces is also being proposed.
The project incorporates plans for the old Wakefield Power Station along with the Welbeck landfill site.
Wakefield Council chiefs say an estimated 3,700 annual construction jobs could be created over a period of 20 years through the building of new homes and the relief road. It is estimated 1,658 long term jobs could be created in a mix of retail, office, education, warehouse and industrial premises.
The full Masterplan document can be viewed online at www.cityfields.co.uk.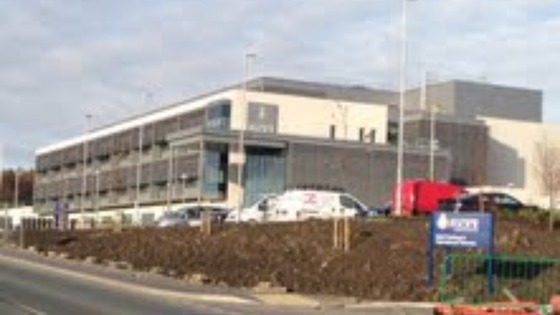 Police officers and staff in Wakefield will start moving into their new headquarters in Normanton. The multi-million pound facility will be home to response teams and CID as well as a custody suite.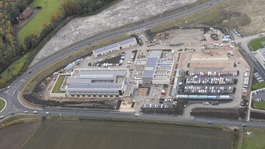 Police officers and staff in Wakefield will start moving into their new headquarters in Normanton today.
Read the full story
Advertisement
Wakefield demos
Police have thanked residents in Wakefield for their cooperation following demonstrations in the city centre this afternoon.
Both the EDL and We Are Wakefield events on Saturday passed off peacefully.
Around 100 EDL members on Brook Street and similar numbers of We Are Wakefield supporters mounting a counter multi cultural event on Westgate.
Organisers and traders reported a strong turn out for the city's Christmas Festival activities which were largely undisturbed by the demonstrations.
In total, 11 males were arrested but none of these are thought to have occurred in either demonstration. Those arrested included people not from the Wakefield area and involved minor public order offences.
Wakefield demos
Over one hundred members of the English Defence League have held a demonstration in Wakefield.
Activists from the far right group were allowed to protest on a busy street in the city centre earlier today. Unlike other events staged by the group this was on a smaller scale.
Police tried to keep disruption to a minimal. A counter demonstration by the broad-based 'We Are Wakefield' group attracted a much bigger crowd. Wakefield MP Mary Creagh was there.
Wakefield demos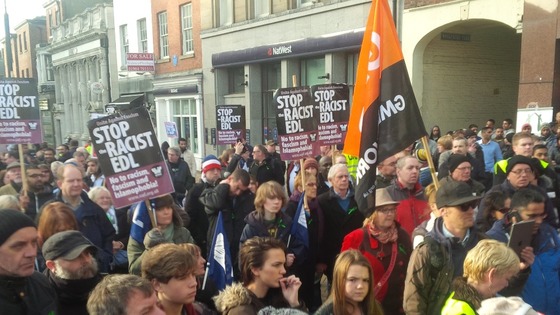 Dozens of members of We are Wakefield group gathered today to protest against the English Defence leagues meeting in the city centre.
Wakefield demos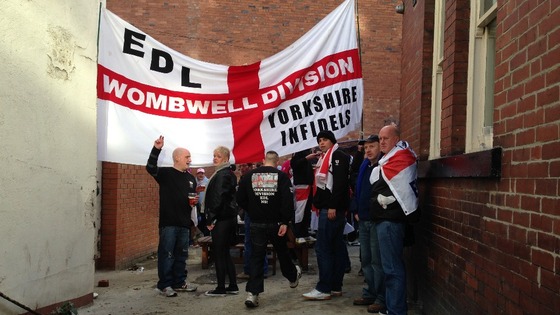 English Defence League supporters are holding a meeting in Wakefield today. A counter demonstration is also taking place.
Load more updates
Back to top