The career of one of the region's top police chiefs is "hanging in the balance" after he admitted failing to provide a breath specimen after being stopped by officers from a neighbouring force.
Detective Chief Superintendent David Knopwood is West Yorkshire's most senior detective and wrote West Yorkshire Police's report into the force's links with Jimmy Savile.
He failed a roadside breath test for alcohol he then refused to give a further breath specimen for evidence when he was taken to a police station.
Tonight he is facing possible dismissal by the force which says the case demonstrates the serious consequences when someone falls below the very highest standards expected of its officers.
Jon Hill reports from Harrogate Magistrates Court.
The Independent Police Complaints Commission is investigating the death of a 46-year-old man in police custody.
At around 9.30 pm on Sunday 11 May, the man was arrested by West Yorkshire Police officers at Leeds General Infirmary on an outstanding warrant for theft offences.
He was taken to Elland Road police station, and placed in a cell in the custody suite.
He was found to be unresponsive when checked in his cell at 7 am on Monday 12 May, and despite attempts to resuscitate him, the man was confirmed dead around 45 minutes later.
The IPCC received a referral from West Yorkshire Police on Monday morning, and immediately declared an independent investigation. Investigators were deployed to the scene, and are continuing to carry out a number of inquiries today.
The result of a post-mortem examination yesterday was inconclusive and further tests are being carried out. HM Coroner has been informed. IPCC investigators are gathering initial accounts from officers and recovering CCTV footage from the custody suite.
IPCC Commissioner Cindy Butts said: "Any death in custody is a very serious matter, and we have begun an independent investigation to determine the full circumstances.
"We will be carrying out a thorough investigation into the man's contact with police after he was arrested, and the treatment he received while in custody.
"We are in the process of making contact with the man's relatives, and my thoughts are with the family at this difficult time."
Advertisement
Police in Calderdale now believe a call made to the local NHS 111 number was a hoax.
Officers issued an appeal yesterday to trace a woman, who gave her name as Sarah, who had called the line at 4.22pm on Thursday.
She was in distress and alleging that she had been the victim of a crime and had taken a large amount of tablets.
"The nature of the call raised genuine concerns for this woman's safety and we conducted extensive enquiries to trace her. Our investigations now suggest that the call appears to have been a hoax. We are continuing to investigate the situation and will take appropriate action with regard to any offences."
– Chief Insp Viv Cutbill, Calderdale Police
Congestion M62 west J25-J24, Ainley Bank, damage only RTC. Lanes 1&2 blocked. 3&4 open but travelling slowly.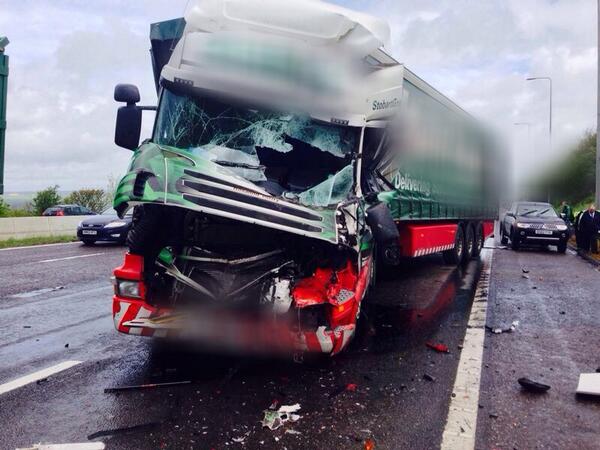 Representatives of former Leeds United director David Haigh have confirmed that he spoke to West Yorkshire Police regarding surveillance at Elland Road.
A spokesperson said: "David has today given a full statement to police officers investigating complaints made to West Yorkshire Police by the new majority shareholders of Leeds United FC that surveillance devices were found at various locations, including the boardroom, at Elland Road.
"As the former Managing Director of the club, David was fully aware of the installation of these devices which were quite properly paid for by the club."
West Yorkshire's Police and Crime Commissioner has outlined the force's priorities for the coming year.
Mark Burns-Williamson has identified road safety and cybercrime as two areas the force must focus on.
He has also made new commitments around crime prevention, reoffenders and how welfare reforms might impact crime and community safety in the county.
Issues such as burglary, serious and violent crime, victim and witness support and tackling anti-social behaviour, drug misuse, child sexual exploitation and organised crime are also addressed.
Police and Crime Commissioner Mark Burns Williamson said: "The plan sets out a strategic vision for policing and community safety across West Yorkshire, working more closely together to prevent and tackle crime in our county.
Advertisement
A number of homes were evacuated in Braithwaite, Keighley after what is thought to be a Second World War shell was found in a garden.
Police forwarded pictures of the shell to army bomb experts at Catterick who decided it was not dangerous.
The road has now reopened and residents allowed to return to their homes.
The bomb disposal team are expected to collect the bomb later.
A 58-year-old woman has been charged with the murder of a man in Bradford.
Detective Superintendent Mark Ridley, said: "We have charged Miroslawa Dawidowicz, of Washington Street, Bradford, with the murder of a man on April 20.
"The deceased has yet to be formally identified but is believed to be a 59-year-old man who lived in the area.
"Two men, aged 29 and 30, who were also arrested in connection with this investigation have been released without charge."
Police are appealing for information as to the whereabouts of missing teenager Keane Robinson.
The 15 year old from Lidget Street, Lindley was last seen at around 12:45pm on Monday in Huddersfield Town Centre. He is described as white, around 5'7" tall, of medium build, with short brown hair and a thin moustache.
Keane was last seen wearing a light blue jumper, grey bottoms with a dark blue jacket.
Former Co-Op Bank boss Paul Flowers has been charged with two counts of possession of a class A drug, and one count of possession of a class C drug.
Mr Flowers was arrested by officers from West Yorkshire Police in the Liverpool area last year.
Load more updates