A woman from Leeds who has suffered from multiple sclerosis for 30 years has written a novel using voice activated technology.
Sandra Boyle, who lives in a care home in Harrogate, wrote her novel as a New Year's resolution, and is already working on the sequel.
Advertisement
A Yorkshire security guard has returned home after travelling to Kurdistan - to fight against the terrorist organisation Isis
Yasir Abdulla has spent six months fighting in Kurdistan, the home country he left 15 years ago to move to Britain, because he was appalled at the brutality of the organisation he says has tortured and killed his countrymen and women.
We cannot independently verify the pictures in this report, but Yasir says they were filmed by him in an area of Northern Iraq which I.S is attempting to infiltrate.
Michael Billington reports
Police are appealing for information to find a man who has gone missing from Leeds.
Paul Tillotson, aged 45, was reported missing from an address in Horsforth at about 6.30pm yesterday (Sunday March 1, 2015).
Enquiries have shown his cashcard was used in Scarborough earlier that day.
"Mr Tillotson's family are very concerned for his welfare and we would like to hear from anyone who knows his current whereabouts. He may be in the Scarborough area and we would like to hear from anyone there who may have seen him.

He is described as white 6ft tall, with brown hair, which is going grey. He was wearing a black and white coat which buttons at the side, black shirt, blue trousers and brown leather boots."
– Insp Mark Birkett, West Yorkshire Police
Advertisement
New laws surrounding how authorities deal with animals killed on the roads are to be brought in.
A petition by a pet owner from Halifax sparked a debate in Westminster after it reached 100,000 signatures.
Nina Blackburn's friend spent 13 weeks looking for her dog Harvey, and the pair wanted MPs to discuss laws making it compulsory for animals to be scanned for microchips.
Colne Valley MP, Jason McCartney tweeted from the debate that the Transport Minister would implement the law known as Harvey's Law:
YES! Transport Minister to implement #HarveysLaw for mandatory collection, identification & contacting of owners of pets killed on roads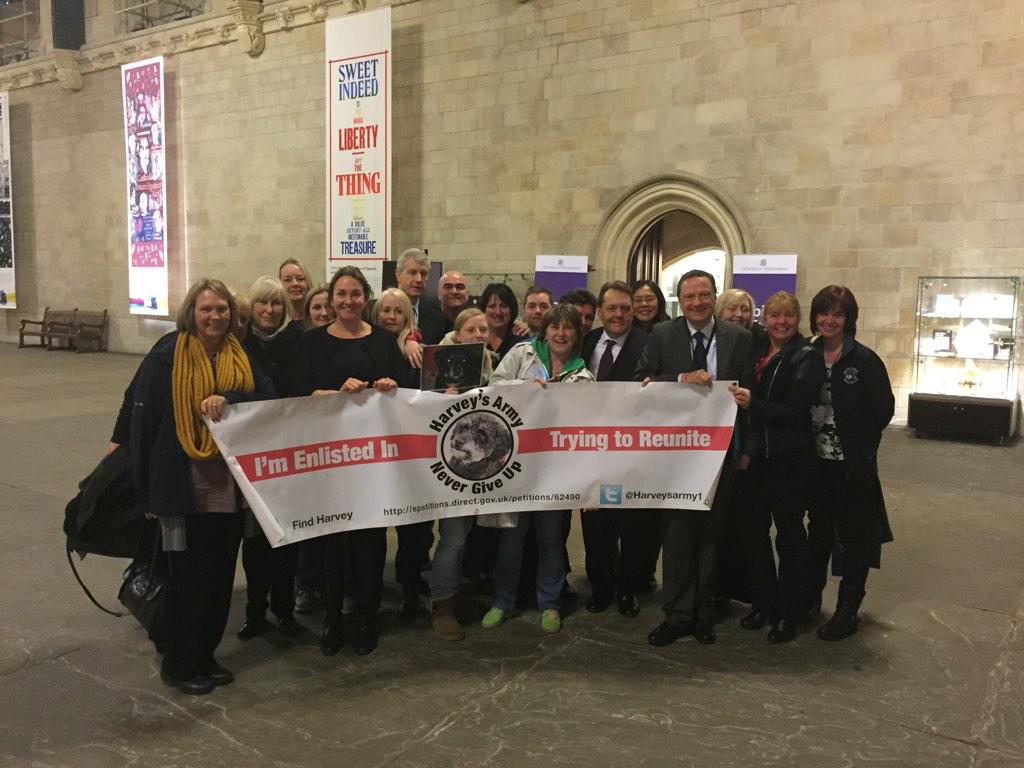 Labour's new candidate in Bradford West has insisted her party is "united" following divisions over her selection process.
Read the full story ›
Bradford born mother of three Naz Shah has been selected as Labour's new candidate for Bradford West.
Naz, who has championed women's rights across the country, is the chair of mental health charity Sharing Voices Bradford. But she is known locally as the campaigning daughter of Zoora Shah, who was jailed in 1993 for poisoning her partner Mohammed Azam after suffering domestic violence and later released early.
I am proud to have been chosen as the Labour Party's candidate for the seat in which I was born and am proud to call home.

I am someone with a track record of campaigning and working for grass roots chance and promise that if elected I will be a visible presence for Bradford West constituents."
– Naz Shah, Labour, Bradford West
Police are appealing for witnesses after a man was seriously injured falling from a flat in Bradford.
It happened in Woodview Terrace at around 8.40pm yesterday (Sunday March 1, 2015).
The 40-year-old man was taken to hospital suffering serious injuries to his head and chest. He is currently in a critical condition.
Police are treating the incident as suspicious.
We are keen to speak to a man who was seen in the area at the time. He is described as white, about 5ft 9ins tall and of slim build. He is believed to be in his late twenties or early thirties and had short blond hair.

The victim appears to have suffered life-changing injuries in this incident, so it is important we trace this man and find out his reasons for being there."
– Det Chief Insp Steve Snow, West Yorkshire Police
Load more updates