Jack Laugher, from Harrogate, and his partner Chris Mears have won the three-metre synchro Bronze at the World Championships tonight.
The result means the pair have also qualified for the 2016 Olympics in Rio.
On the even of the first Rugby World Cup match in Leeds, Millenium Square in the city is to be transformed into an open air theatre space by the outdoor theatre company Tangled Feet and they are looking for hundreds of volunteers to join in.
The show on Friday 25th September, will be called "Collective Endeavour" and will have a rugby theme. Christine and Duncan spoke to Nathan Curry, the co-Artistic Director of Tangled Feet about the project.
You can find out more about it here
Advertisement
CONFIRMED | City have completed the signing of experienced defender Nathan Clarke on a one-year deal.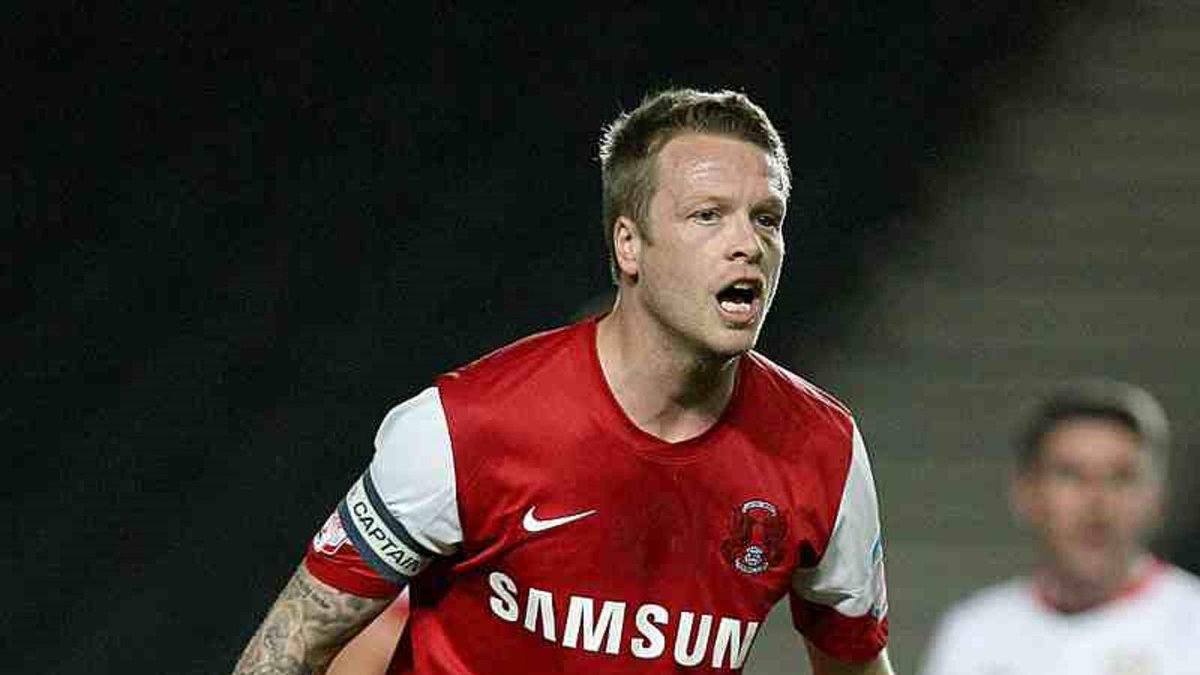 Leeds Teaching Hospitals NHS Trust has issued a statement following the conclusion of the inquest in to the death of four-year-old Mylee Weetman who died at Leeds General Infirmary following heart surgery.
"I would like to reiterate my deepest sympathy to Mylee's family for their loss and fully understand their need to know how their daughter died.

"I hope this hearing, although painful for them, will have provided the answers they needed.

"There has been a very thorough examination of the facts of the case and the Coroner concluded that while the surgery was performed correctly, Mylee sadly suffered a micro-embolic air embolism which is a rare but recognised complication of this procedure.

"I would like to thank all the staff at Leeds Children's Hospital and the external experts who gave evidence to assist the Coroner in reaching his verdict."
– Dr Yvette Oade, Chief Medical Officer at Leeds Teaching Hospitals NHS Trust
"We would like to thank the Coroner for carrying out this painstaking investigation into the death of our little girl. We have great respect for his determination to uncover the truth, and this has given us some comfort in what has been an awful time.

We still, however, have questions about Mylee's treatment at Leeds. The staff involved in her care gave no explanation for why she died, neither at the time of her death nor during the Inquest. We felt as if they were trying to convince us that it was just 'one of those things', or maybe that the hospital was in denial about what had happened. The Coroner found that Mylee's brain damage had been caused by an air embolism passing from one part of her heart to another, resulting in a stroke.

We now know that a hole in Mylee's heart, known as a VSD, had not healed over by the time of her operation, and that this left her vulnerable to air bubbles in her bloodstream. We need to know why, if there were doubts about whether the hole in Mylee's heart was still present, more steps were not taken to minimise the risks to her during and after surgery.

Difficult as it was to hear, we are glad that the Coroner heard the comments of a neurologist about whether Mylee might have survived, even if she might have suffered lifelong brain damage. The neurologist did not accept the argument that the death was unexplained, and pointed to the probability of an identifiable cause.

It has been so distressing to relive the events around Mylee's death. There have been no easy answers for us throughout this process, but we have to know the truth. It hurts even more to know that there are other families who feel that their children were harmed at the Leeds heart unit; only a week after we lost Mylee, the unit was temporarily closed down, and this only makes us more anxious about the care that children were receiving there.

We hope that lessons will be learned from Mylee's story, and that this will go some way to preventing this from happening to anybody else's child. We will never forget Mylee, and we owe it to her to find the truth about what happened to her.
– The family of Mylee Weetman
Advertisement
The coroner in the inquest of a little girl who died after surgery complications at a controversial children's heart unit ruled a "narrative verdict" on her death.
Four-year-old Mylee Weetman lost her battle when surgery to remove excess muscle in her heart led to two strokes, causing her brain to be "starved of oxygen".
She died days later, shortly before the unit at Leeds General Infirmary, West Yorks., was shut over concerns of its high death rates.
An inquest into the youngster's death heard how she could have been saved had doctors performed the correct scans and recognised the seizures sooner.
The two-week hearing at Wakefield Coroners' Court also heard how mother Siobhan Casey was "still waiting" for answers as to why Mylee died.
Mylee, from Doncaster, South Yorks., had been born with a heart defect called tetralogy of Fallot, meaning she had a hole in her heart as well as other complications.
She had surgery to correct this when she was 13 months - although was told she'd need further surgery to remove excess muscle in March 2013.
She died after extensive brain damage following the surgery.
Simon Reynolds, the Church of England vicar who defrauded his parish of over £16,000 was jailed for 32 months at Sheffield Crown Court today.
"It is hard to imagine a more deplorable and flagrant breach of trust than a vicar stealing money from his own parishioners. The offences he has committed are of an enormous significance considering the position of trust that Reynolds held within his community. The qualities one would most associate with his position -honesty, trust and integrity have been completely abandoned in an attempt to fund his lifestyle.

"These offences were further compounded when he absconded after his trial, triggering an extensive manhunt. The sentence handed down today sends a clear message that no-one is above the law, and we will prosecute all such cases robustly."
– Caroline Tubb, Senior Crown Prosecutor, CPS Yorkshire and Humberside
Former Barnsley vicar Simon Reynolds who went on the run from court sentenced to 32 months in prison for theft and absconding. @itvcalendar
Bradford's latest retail centre, The Broadway Bradford, opens in one hundred days. To mark the countdown, they've released timelapse footage of the site's construction.
The £260 million development, the largest UK retail centre to launch this year, will open on Thursday 5 November ahead of the Christmas rush.
The 570,000 sq ft centre, which will create 2,500 new retail jobs upon opening, will be the largest retail centre in the country to open in 2015.
Sorry, this content isn't available on your device.
"After a lot of hard work and support from the Bradford community, we are now just 100 days away from opening our doors to the public for the very first time. The exclusive time lapse footage shows just how far we've come and it's really exciting to see it all come together. Not only will the centre provide an unrivalled retail environment for shoppers in Bradford and the surrounding areas, but it will also deliver a significant boost to the local and regional economy whilst continuing to attract inward investment for the City's regeneration. We are looking forward to welcoming the community through our doors on November 5."
– Myf Ryan, Westfield Director of Marketing
Load more updates