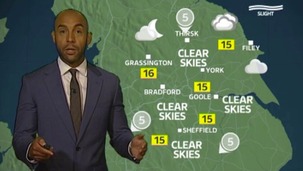 Calendar weather update with Alex Beresford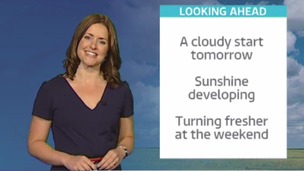 Calendar weather update with Amanda Houston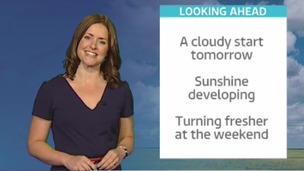 Calendar weather update with Amanda Houston
Live updates
Police are appealing for information after a man was shot and injured in Leeds during a street brawl. Officers were called to Dufton Approach in Seacroft on Tuesday June 22, 2014, to reports of two groups of men fighting with weapons with one firing a shotgun. A 23-year-old man was taken to hospital suffering gun shot wounds to his arm. He was among eight others who have been arrested on suspicion of violent disorder and firearms offences.
"We are appealing for anyone who witnessed the incident or who has any information that could assist the investigation to contact us. Officers from the local neighbourhood policing team are carrying out increased patrols in the area to reassure local residents."

"Although we believe this was an isolated incident with no ongoing threat to the wider public we clearly cannot tolerate violent incidents such as this, particularly where firearms have been used, and we will continue to fully investigate the circumstances and robustly target those involved."
– Det Superintendent Pat Twiggs, West Yorkshire Police
Police are appealing for witnesses to trace a driver who failed to stop after a collision in Leeds yesterday morning.
The incident happened between 7.30am and 7.45am on Bruntcliffe Lane at the junction with Bruntcliffe Way in Morley.
A small black coloured car - possibly a Fiat Punto or Ford Fiesta - was in collision with a cyclist. The cyclist was knocked from his bicycle and suffered damaged tendons, cuts and bruises.
Advertisement
School's out - delays expected for 'great getaway'
Motorists are being warned to expect delays on the roads as the "great getaway" sees thousands of families travel to holiday spots around the country.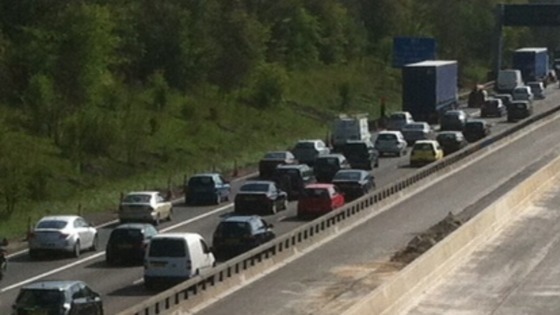 The Yorkshire Dales is among the most popular areas for holiday makers as well as the South West, South coast, Wales, Scotland and The Lake District.
According to new research just under half of motorists take their car on holiday, with many travelling to France or Germany.
The study also found that about half will check their tyre tread before setting off while almost one in ten make no checks at all.
British drivers will travel an average of 1,082 miles, those from Yorkshire and the Humber cover slightly less at 1,006 miles on average.
Traders at Leeds' Kirkgate Market are to be given a 20 per cent rent reduction to ease the impact of renovation work.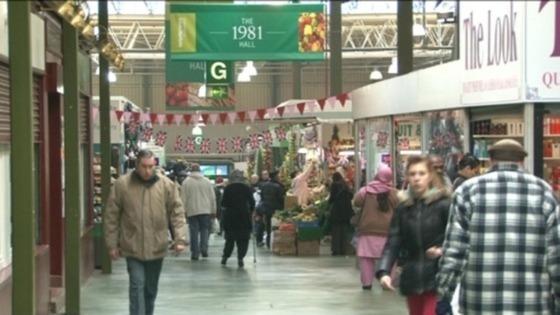 The city council are investing £12.3 million in the refurbishment of the historical market which will cause areas of the centre to be closed.
The rent reduction is yet to be approved by the council's executive board but would begin in October 2014 and last for a year.
Traders on the fish and game row will be offered temporary stalls on Butcher's Row while work in their area is carried out.
The market's Victorian drainage is being replaced, ventilation will be improved and the sprinkler system and electrics upgraded in the redevelopment.
While this is one of the most exciting developments at Kirkgate Market for many years, we know it's going to be a challenge. As well as being about the refurbishment of a much loved Leeds landmark, it's also about people and their livelihoods and the long-term commercial success of the market. We're determined to find the right balance that allows businesses to trade while working on the fabric of the building and keeping the long-term goal in mind. We're listening to traders' concerns, both in respect of changes already experienced and what is yet to come, and that is why we're proposing a year-long cut to rents.
– Cllr Richard Lewis
Advertisement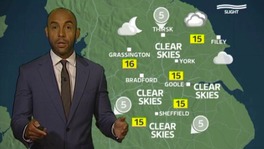 Staff strike to cause rail service disruption
East Midlands Trains say they are 'disappointed' that workers' union Unite has chosen to strike next week.
They say they have put on extra staff to cope with any disruption:
We have put forward a very reasonable and fair offer, which represents a 2.75% pay increase to our engineering staff. We are therefore disappointed that Unite has chosen to take this action, clearly attempting to cause disruption for our customers.

During the industrial action, we will be working hard to deliver the best service we can and will have extra staff on hand at a number of stations to assist passengers with their journeys.
– East Midlands Trains
Leeds United legend Eddie Gray MBE, who was both player and manager at the club, has been awarded an Honorary Doctorate of Sport Science by Leeds Metropolitan University for his contribution to sport.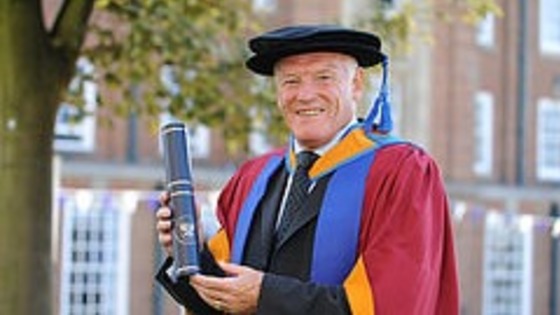 Eddie had an illustrious 20 year career with the football club where he made 561 appearances and scored 68 goals from his position as winger. He was never booked in his entire playing career.
To be here at Leeds Metropolitan University and to receive such a prestigious award makes me feel very proud; I'm absolutely delighted for myself, my friends and my family. When I came down to Leeds, the one thing that Don Revie taught me was to have the confidence to believe in your own ability and have the courage to use it and never walk out the door thinking to yourself, I could have done a little bit better. Give it your all and if it doesn't work out, you know you've tried your best.
– Eddie Gray

He was a pivotal part in the Leeds United team of the 1960s and 70s and, when his playing days neared an end, he assumed the role of player manager in 1982 and stayed at Elland Road as manager until 1985.
Court hears trigger was set off by bag drawstring
A man accused of shooting a police officer in Leeds has told a court he thinks a drawstring from a bag must have set off the trigger.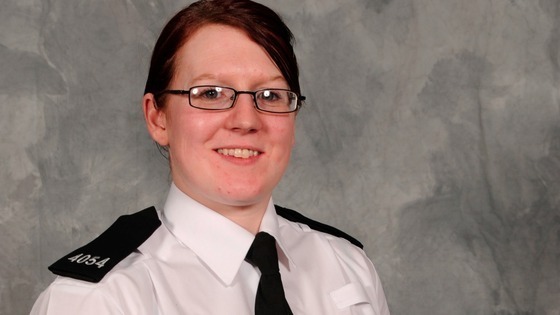 37-year-old James Leslie is on trial accused of the attempted murder of PC Suzanne Hudson in December last year.
Mr Leslie insists he does not know how the gun went off but told court today that it fired while he was trying to untangle a drawstring which was caught around the gun.
"It happened so fast. I can't explain it. I don't even know how the gun went off. I thought the gun had hit the back of the thing," he said, referring to the kitchen table.
"The only thing it could have been was the drawstring."
PC Hudson was seriously hurt when she was shot through the frosted glass door of a flat in the Hyde Park area of the city.
But Mr Leslie insisted he could not see who was on the other side of the door.
"I'm not a nut job that's going to shoot down police for no reason" he said. "I have no grievance with the Police. They've done nothing to me."
Mr Leslie denies attempted murder. The trial continues.
Load more updates
Back to top