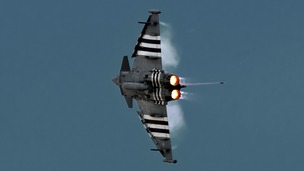 This Typhoon Eurofighter produces a cloud at the Cleethorpes Airshow at the weekend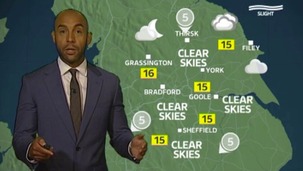 Calendar weather update with Alex Beresford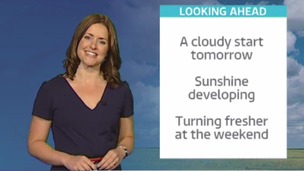 Calendar weather update with Amanda Houston
Live updates
Police have released pictures of two men they would like to speak to in connection with a reported 'road rage' incident in West Yorkshire at the weekend.
The alleged incident happened at around 6.40pm in Harewood Avenue in Heckmondwike on Saturday.
It is reported a bottle was thrown at the victim's vehicle and threats were made.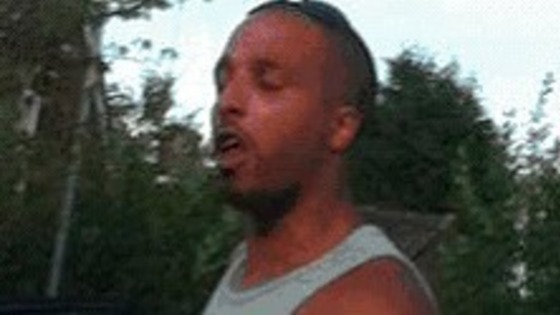 "We are keen to identify and speak to the two men pictured and would urge them or anyone else with information about their identities to get in touch. As part of our ongoing inquiries, we would also like to speak to anyone who was in the area who saw any part of this incident."
– PC Phil Miller, of Spen and Batley Neighbourhood Policing Team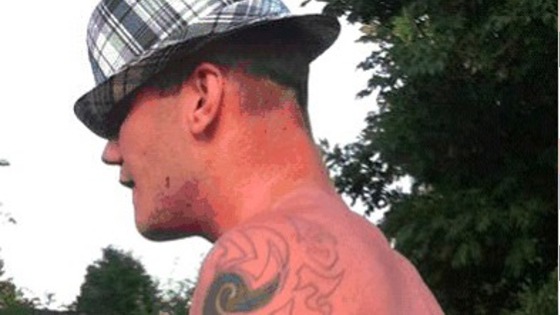 A man has been arrested after a bus was stolen, and driven through the city centre, in Wakefield yesterday.
The single-decker DAF Holland bus was reported missing from the Arriva Yorkshire bus depot on Barnsley Road at 9:45pm. It was spotted by traffic officers who followed it from a safe distance.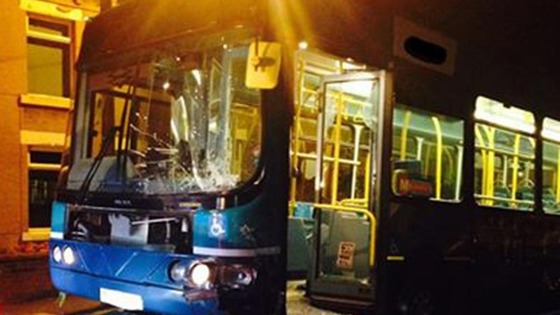 Officers used specialist equipment to bring it to a safe stop on Ledger Lane at 10:18pm. The bus had collided with a number of parked vehicles on the road, and caused minor damage to a police car.
A 34-year-old man was arrested at the scene. The bus was removed from and taken back to the depot.
"Our officers spotted the bus very quickly after it was first reported stolen. It was driven at slow speed around Wakefield city centre for a short amount of time until it was successfully brought to a standstill.

"It was driven into a couple of stationary vehicles on the street, but thankfully no-one was hurt. We are appealing to anyone who may have any information about this incident to contact us on 101."
– Insp Ian Williams, West Yorkshire Police
Advertisement
An eight-year-old boy is in a critical condition after he fell into a river near Keighley yesterday.
The boy was playing with older children at Tinker Bridge in Braithwaite at around 11.30am yesterday. He fell into the water and did not resurface immediately.
Emergency services staff rescued the boy and took him to Leeds General Infirmary, where he remains in a critical condition.
It is believed he hit his head as he fell into the water, causing him a serious head injury.
West Yorkshire police have renewed their appeal for people to be careful near rivers, and not go swimming.
"On a hot summer's day, open water like streams, rivers and canals can look inviting.

"But these waterways are not swimming pools. There are no lifeguards in case someone gets into difficulty and there can be hidden currents which can catch out even an experienced swimmer.

"The temperature of open water is often very cold and this can also cause difficulties. People suddenly entering cold water are susceptible to hyperventilation, which could result in the body going into seizure and possible drowning.

"Water rescues can also put the lives of emergency services staff at risk. Compromising their own safety to help others is often part of the job, but situations like this are wholly avoidable.

"We want people of all ages to enjoy a safe and pleasant summer, but this shows how easily accidents can occur. Please stay safe and stay out of the water."
– Insp Sue Sanderson, West Yorkshire Police
The late weather forecast for the north of the region.
SEVERE A1 West Yorkshire - A1 closed and stationary traffic northbound between Barnsdale Bar Services in Little Smeaton and the A1(M) J40 ju
Police are appealing for witnesses after a man died in a car crash in Wakefield. It happened on the A638 Doncaster Road around 1am this morning. Police say a black coloured Peugeot 206 travelling in the direction of Doncaster was crashed into a wall. As a result of the crash a 26-year-old man has died.
Advertisement
Motorists are being urged to avoid the A638 Doncaster Road in Wakefield after the road was closed due to an accident. It happened around 1.30am near to the Cock and Crown Inn. Diversions are in place.
Around 500 people attended a rally in Leeds today, showing support for peace in the Middle East. In nineteen days of fighting more than a thousand Palestinians have been killed and nearly fifty Israelis. Organisers of today's event said that it was not about making political points, but supporting peace and the victims of the conflict. Simon Jackson from the Leeds Jewish Representative Council said they wanted to show support to innocents on both sides of the political divide.
Leeds' Jonathan Brownlee has spoken of his joy at winning gold in the Commonwealth Games mixed triathlon. He competed in the England team with his brother Alistair, their training partner Vicky Holland and Jodie Stimpson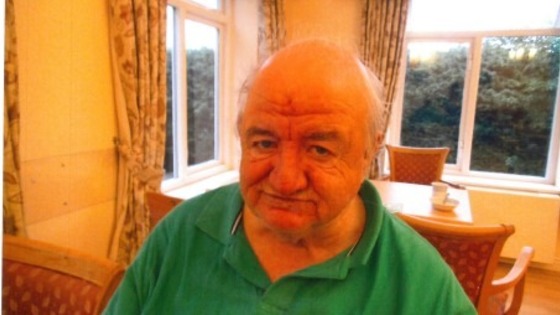 Police are appealing for information to help find a pensioner who has gone missing from home in Leeds. 67-year-old Dennis Beecher was last seen at his care home in Morley at about 10am on Thursday 24th July.
He is described as white, about 5ft 6ins tall, of large build, with white hair round the sides and bald on top. He usually wears a flat cap and a thick brown/black coat, even in hot weather.
"Mr Beecher is known to go off for a day or two but normally returns. He does have some medical issues and there is concern for him now given the length of time he has been away. He has been known to visit Scarborough and Bridlington and it's possible he could be in those areas although he may still be in the Leeds area. We would ask anyone who has seen someone matching his description or who has any information on his current whereabouts to contact us."
– PC Lee Parker, Outer South Neighbourhood Policing Team
Load more updates
Back to top