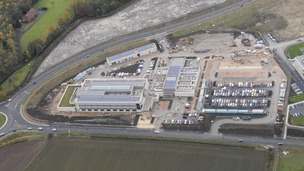 Police officers and staff in Wakefield will start moving into their new headquarters in Normanton today.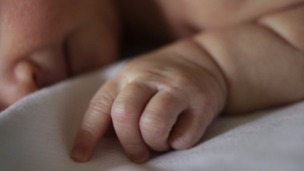 Babies who were born at Bradford Royal Infirmary's birth centre are set to return to the unit today to celebrate their first birthday.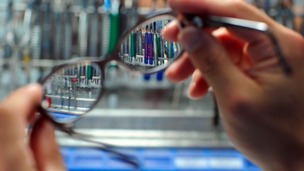 A project has started in Bradford to see there is a link between sight problems in young school children and their reading level.
Live updates
Search of ex-Co-op boss' home
National
I think we can all probably agree that it's simply staggering, unbelievable in fact, that Paul Flowers managed to end up as chairman of a bank.
Lets leave aside his personal demons - substantial as they perhaps appear to have been - at this moment in time he just appeared to have very little qualification to run a bank.
Yes, it's true, I've seen inquiries launched on slimmer pretexts, that said, I think there clearly is some politics in this.
Why? Well, the economy, as you are well aware by now, is recovering, maybe people haven't seen the benefit of that in their pockets yet but it is recovering quite strongly, the Tories do not seem to be getting political advantage they hope for.
I think the fact Paul Flowers got appointed on Labour's watch and had quite close links with the Labour movement is honestly, a bit politically irresistible for the Tories.
Search of ex-Co-op boss' home
National
A Methodist Church spokesperson has confirmed that Paul Flowers has been suspended indefinitely from the church, as police launched an inquiry after a video was published appearing to show Mr Flowers attempting to buy crystal meth.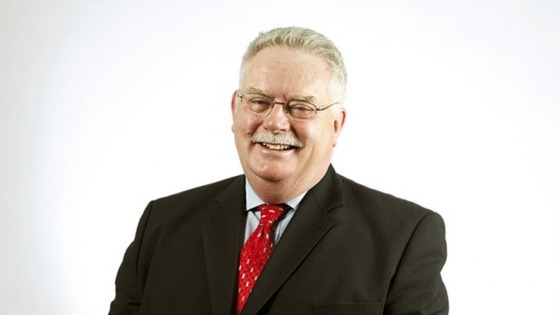 They said: "The Revd Paul Flowers has now been suspended indefinitely as part of our complaints and discipline process. This replaces his earlier suspension.
We always wait for any police investigation or court proceedings to conclude before moving forward with the complaints process, and so there will be no further action until then. Paul is being offered pastoral care, and we ask for prayers for all involved in this matter."
Advertisement
Search of ex-Co-op boss' home
National
David Cameron has said questions need to be answered as to why Paul Flowers was judged suitable to be appointed as chairman of the bank in the first place.
The Prime Minister questioned why "alarm bells were not rung earlier" by those who knew about the concerns.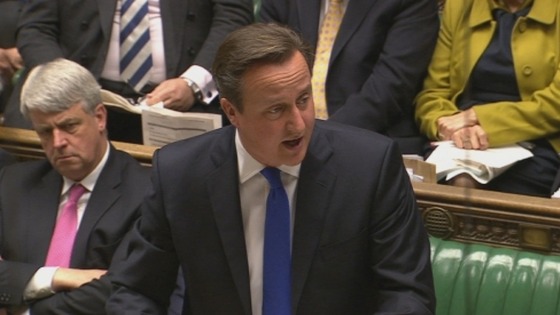 Revelations over the former chairman of the bank Paul Flowers was the latest setback for the bank, after it posted losses of over £559 million in August.
Mr Cameron said the first priority for the company was to safeguard the bank without using taxpayers money.
Search of ex-Co-op boss' home
National
West Yorkshire Police said:
Officers executed a search warrant at an address in Hollingwood Lane, Great Horton, yesterday (Tuesday, 19 November) as part of their investigation into alleged drugs offences arising from a national Sunday newspaper story.
– West Yorkshire Police spokesperson
Search of ex-Co-op boss' home
National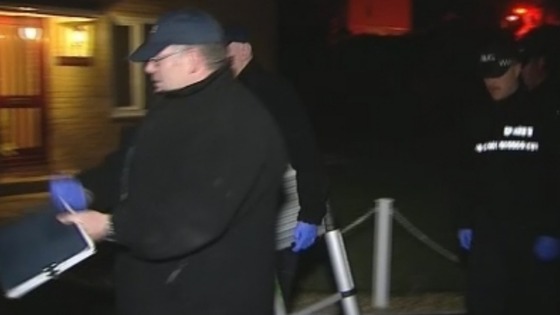 Police with sniffer dogs have searched the home of disgraced former Co-op Bank boss Paul Flowers this evening.
A number of officers were seen entering his home in Bradford.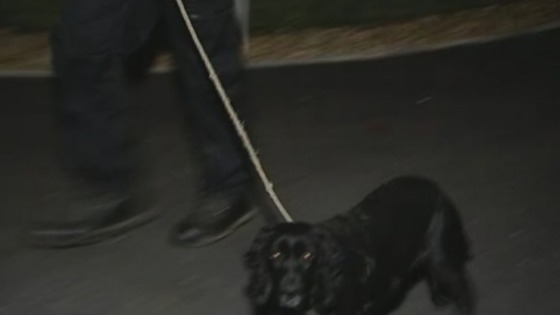 Earlier, West Yorkshire Police said they launched an inquiry after video appearing to show Mr Flowers, a Methodist minister, attempting to buy crystal meth, was published by a Sunday newspaper.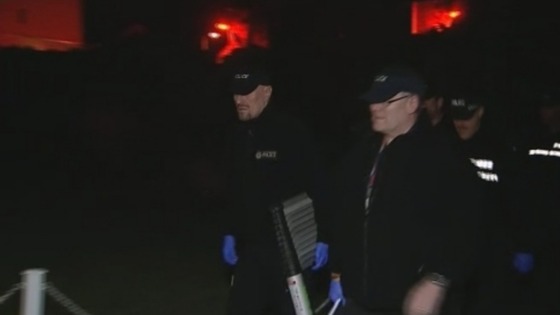 Mr Flowers, 63, is thought to be away from his Bradford home but detectives are aware of his location and have been in touch via a third party.
Search of ex-Co-op boss' home
Bradford Council has confirmed that Reverend Flowers quit as a councillor there two years ago after adult content was found on a council computer that he'd handed in for servicing. It was said to be " inappropriate but not illegal".
Today, the man who helped to appoint him to his job at the Co-op Bank resigned from his position as chairman of the Co-operative Group.
Len Wardle said revelations about Flowers allegedly buying drugs from a dealer in Leeds had raised serious questions for both the Bank and his group.
Mr Wardle has been replaced by a senior executive from the the Lincolnshire Co-op.
Chris Kiddey reports.
Advertisement
Search of ex-Co-op boss' home
National
Paul Flowers, the former banking boss of the Co-operative Bank, was convicted of gross indecency in 1981, reportedly over a sex act in a public toilet.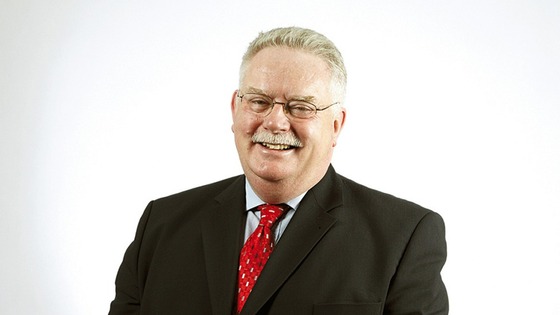 Mr Flowers, who was was caught allegedly buying and using illegal drugs in a newspaper sting at the weekend, led the Co-operative Bank for three years from 2010.
Today it also emerged that the minister resigned from Bradford Council in 2011 after "inappropriate" adult content was found on his computer.
Read: Flowers left council after adult content found on computer
At the time he citied personal reasons and increased responsibilities at the at the Co-op.
A church spokesman said that Mr Flowers was suspended after his conviction for gross indecency and that he went through the "usual procedures" before being allowed to continue in his role.
Search of ex-Co-op boss' home
National
Former Co-op banking chairman Paul Flowers resigned from Bradford Council in 2011 after "inappropriate but not illegal adult content" was found on a computer he used, the council said.
Search of ex-Co-op boss' home
National
Rob Harrison from Ethical Consumer magazine said Co-op bank members already felt enormously let down by the bank's recent behaviour, and the allegations against former banking chairman Paul Flowers were "just the icing on the cake."
Read: Former Co-operative Bank chair 'sorry' after drugs claims
Speaking to ITV News, Mr Harrison said the members have always been clear they expect high standards of ethical behaviour from the bank.
To some degree the let down happened before the Paul Flowers stuff – that was just the icing in the cake – people were already let down by selling it to American hedge funds.
The membership have always been clear they want ethical behaviour – and so it has been a challenge for them to maintain this in the face of professional management whose goals were perhaps elsewhere.

There is a real sense that the members are let down – lots were excited about the co-operative banking project – it looked like it had real changing characteristics.

However it is important to remember that a few bad decisions does not negate the whole movement - the seismic ethical issues demonstrated [by the allegations] happen across banking.
– Rob Harriaon, Ethical Consumer magazine and author of Co-operative Alternative to Capitalism
The search is on for four men who, wearing masks, robbed a shop in Leeds armed with crowbars.
They threatened staff and customers at the Tesco Express on Burley Road at around 7pm on Saturday before stealing cash and cigarettes.
They left in a bright red Audi RS4 Estate, which was later found abandoned in Armley. The car had been stolen in North Yorkshire and had false registration plates on.
Load more updates
Back to top