The Poppy Appeal launches nationally today.
ITV talked to Robert Tyler, from Sheffield, who served in Bosnia in the 1990s.
While on patrol he killed a Bosnian soldier who had opened fire on his group.
The incident left him scarred and on leaving the forces he turned to alcohol to cope with Post Traumatic Stress Disorder. His marriage broke down but the Royal British Legion stepped in to help him get his life back on track.
Almost 19,000 of the most disadvantaged three and four year-olds in Yorkshire and Humber will benefit from Early Years pupil premium initiative, the Department for Education announced today.
The Early Years Pupil Premium is worth up to £300 per head for children from low-income families.
The initiative is designed to help children from falling behind before they have even started school.
Yorkshire and Humber will receive a hefty £5.4 million slice of the full the Early Years' Pupil Premium worth a total of £50 million.
Advertisement
There are reports of a person being hit by a train in Crossflats.
The incident is causing disruption to journeys between Skipton and Leeds/Bradford Forster Square.
Trains have been unable to run between Skipton/Shipley and Bradford Forster Square and replacement buses have been requested.
Angela Smith, MP for Penistone and Stocksbridge has extended her sympathies for the father and son who were killed in a fatal fire.
I was saddened to hear the terrible news that a young boy and a 44-year old man have died in a house fire in Penistone last night. Penistone is a close-knit community and everyone living in the town will be deeply shocked and upset by this tragedy. I would like to extend my sympathies to the family and my thoughts are with them as they support the young 11-year old fighting for his life in hospital.
– Angela Smith, MP for Penistone and Stocksbridge
The former Police and Crime commissioner for South Yorkshire, could face criminal charges as part of a two pronged investigation into the failings during the Rotherham child abuse scandal.
Shaun Wright, who was in charge of children's services for the council for five of the crucial years outlined in the Jay report, is likely to be investigated for possible misconduct in public office, according to South Yorkshire's chief constable David Crompton.
He has written to the Home Affairs Select committee outlining his plans for further inquiries. The force has this afternoon confirmed that 14 of it's staff have now been referred to the police watchdog, the IPCC, for their conduct in Rotherham.
South Yorkshire Police has now referred 14 people to the IPCC and may make further referrals should the criteria be met. Both South Yorkshire Police and the independent investigation will remain in constant dialogue with the IPCC.
– Joanne Wright, Senior Media Relations Officer
Advertisement
A woman who was stabbed in the Castleford care home where she works, has branded her attacker a coward. 67-year-old Christine Pygott was cooking breakfast early on Saturday morning, when she went to investigate a noise at the kitchen door. A man burst in, punched and kicked her, then stabbed her in the arm.
Police say two men were seen running from the care home on Ferrybridge Road, passing the cemetery on Healdfield Road and have released an image of a man they'd like to trace.
Nick Clegg is in Sheffield this afternoon to announce that the city - along with Leeds - is to become part of a northern hub promoting high-tech jobs.
The launch of TechNorth will see the two cities pooling together their existing digital technology expertise with that of Manchester, Liverpool and Newcastle to help boost the northern economy
Simon Reevell MP's dog Cosmo has been named Westminster Dog of the Year.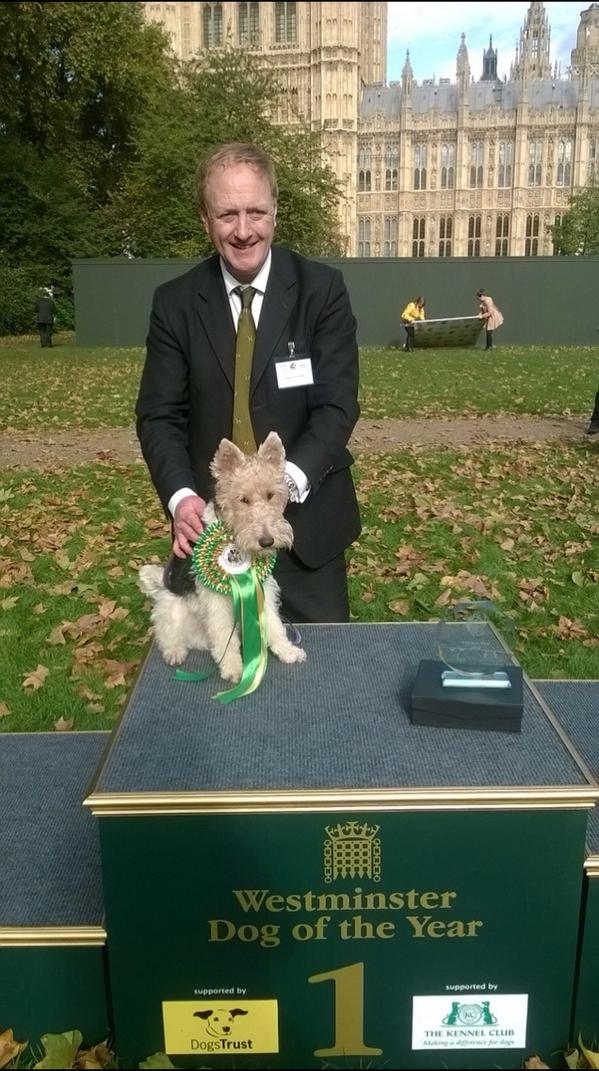 The annual competition aims to highlight dog welfare issues and is organised by the Dogs Trust and the Kennel Club. The Dewsbury MP's wire-haired fox terrier puppy Cosmo was the only Yorkshire contender for the coveted title.
Load more updates