Dozens of jobs are at risk at one of West Yorkshire's largest employers.
Up to 80 of the 910 employees at Fox's biscuit factory in Batley could be made redundant as bosses confirm staff are being consulted.
A spokesperson said:
We can confirm we have entered into a period of consultation with some of our colleagues at our site in Batley. It is far too early to say what impact this will have, but some roles will regrettably be at risk of redundancy. However, we will be working hard with colleagues to minimise the impact of our proposals and look at all alternative options, including voluntary redundancy, redeployments and the creation of some new roles
– Fox's Biscuits spokesperson
Advertisement
The chief executive of Humber NHS Foundation Trust has confirmed that the authority has launched a fresh investigation into the conduct of disgraced TV personality Jimmy Savile.
The investigation focuses on a period of time in the 1970s and is being carried out in light of fresh information that has come to light.
We will continue to thoroughly investigate the allegations into the activity of Savile on our premises, as we would any serious incident, with oversight via statutory local safeguarding arrangements. The Savile Legacy Unit has supported the establishment of our investigation process.

It is important that the investigation is thorough and robust. The report will be published once the investigation is completed.
– David Hill, Chief Executive of Humber NHS Foundation Trust
New probes are also being carried out at Mersey Care and Guys and St Thomas NHS Trust in London.
Yorkshire Sculpture Park has been nominated for a national award at the 2015 Museums + Heritage Awards.
Read the full story ›
A giant inflatable banana has been stolen from a display by Fairtrade campaigners in Huddersfield.
The bizarre theft took place in Honley on Tuesday. The banana was tied to a yellow Tour de France bike.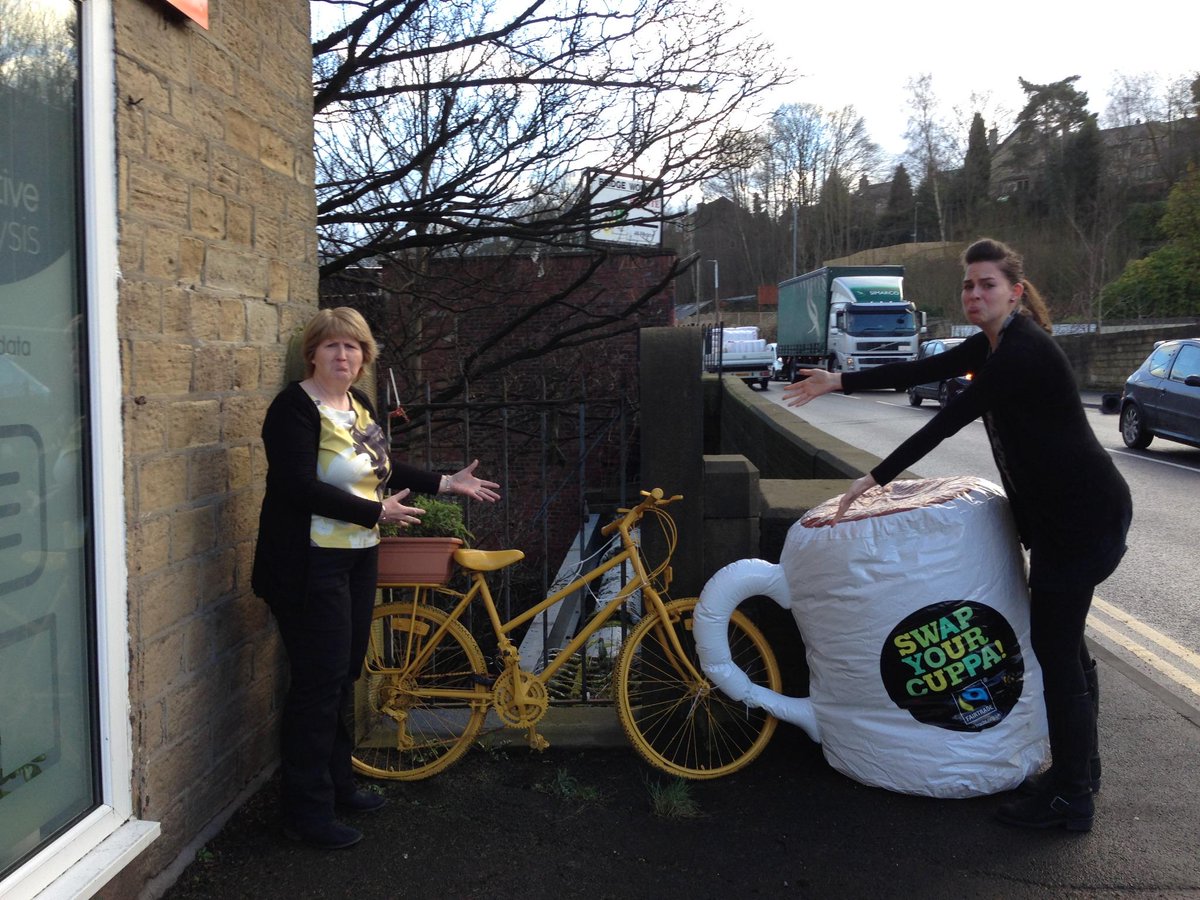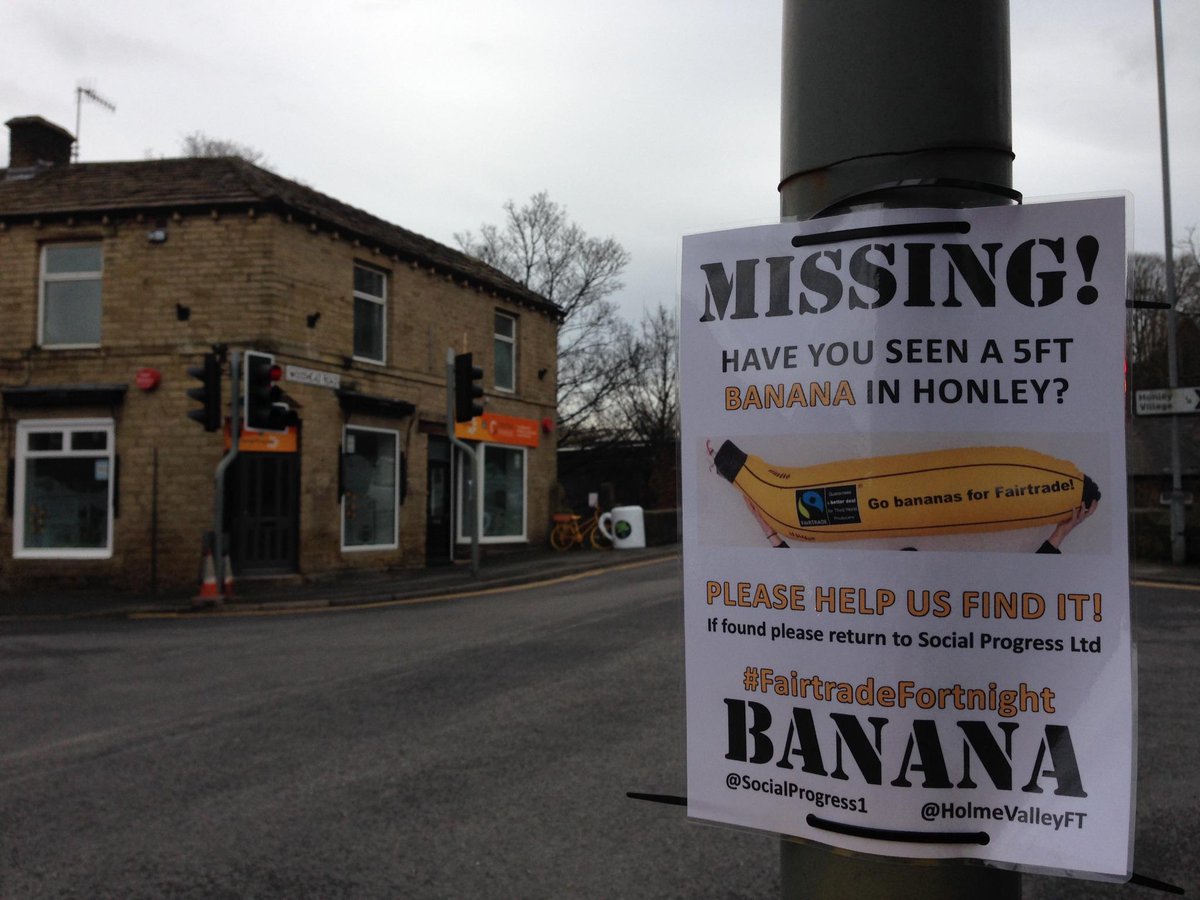 Police in Leeds are appealing for information after a 76-year-old woman was confronted by two men during an attempted robbery at her home yesterday.
The victim was asleep when a man wearing a balaclava is believed to have entered the living room at her home in Hunslet. She then noticed a second man going into her bedroom.
The elderly woman managed to force the first man out of the room and lock the door. Police say nothing was stolen and that the men had snapped the front door lock to get in.
Both men have been described as white, slim, about 5ft 9ins tall and aged 20 to 25. The man in the balaclava was wearing dark clothing and the other man was dressed in navy blue.
Advertisement
Members of Labour Party's National Executive Committee will select their prospective parliamentary candidate in Bradford West, after the original representative stood down.
Amina Ali announced her resignation citing family reasons yesterday.
New candidates have until Friday to register their interest in a seat with an all-women shortlist.
A panel of NEC members will interview the shortlisted candidates on Monday and make their decision.
Labour lost the seat to Respect's George Galloway in a by-election in 2012.
Jimmy Savile had frequent access to high security Rampton Hospital during the 1970s and 1980s, according to the new reports.
He is said to have behaved inappropriately on four occasions, including moving his hand to one person's "nether region" and tickling his hand.
Savile went on trips to Scarborough by bus and train with patients and staff from the Nottinghamshire hospital in 1971 and 1972, investigators found, but there was no evidence about whether his presence was appropriate so they would not speculate on the issue.
Savile was a "'frequent" visitor to the hospital estate in the early 1970s, and entered the secure area on a number of occasions.<
The report said: "One current member of staff told us that, as a student nurse, he was in the recreation hall, within the secure area of the hospital, at a patient disco in the early 1970s. This was a supervised event at which JS (Savile) was present. This current member of staff went on to say that JS jumped from the stage, took his hand and kissed it. This member of staff reported that he was highly embarrassed by this unwanted action."
One person interviewed claimed to have seen Savile inside the hospital twice in a two-week period in either 1985 or 1986. "Whilst this person did not see JS with hospital security keys, he did not see him being supervised either."
Investigators said they received consistent reports that Savile generally visited the hospital estate in a motor home.
They found a photograph from about 1970 of Savile in the motor home at the hospital entrance building with eight children and two staff close by.
"One person we interviewed said that JS would drive around the hospital estate in his motor home whilst sounding a distinctive horn and that children would gather and follow behind. This person disclosed to us that JS beckoned him into a staff house, sat him on his knee and was sexually inappropriate by moving his hand to the individual's 'nether region' and also tickled his hand."
Jeremy Hunt says he will ensure "swift action" is taken in the NHS to prevent future abuses of patients akin to those carried out by Jimmy Savile.
The Health Secretary said he accepted in principal recommendations of Kate Lampard's report into the lessons learned by the Savile case.
Those included new rules on access, volunteering, safeguarding patients, dealing with complaints and governance.
He said NHS Trusts should develop policies on dealing with celebrity visitors, as was also recommended in the report.
However, he said he would not accept the recommendation that all volunteers should be made to go through enhanced checks, saying the report stated that this "may not in itself have stopped Savile".
The Health Secretary Jeremy Hunt has addressed the Commons after reports were released today of abuse carried out by disgraced TV personality Jimmy Savile.
Mr Hunt reiterated the Government's apology from last year saying "what happened was horrific" and admitting that some people who had trusted authorities to protect them were let down.
"People were either too dazzled or too intimated by the nation's favourite celebrity to confront the evil predator that he was."
Load more updates