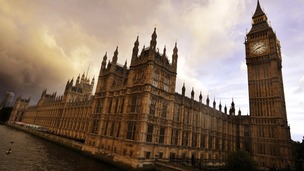 England should have a 'regional government for the North', a West Yorkshire MP has claimed.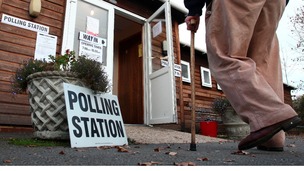 MPs from the region have clashed in the Commons over calls to allow 16 and 17-year-olds to vote.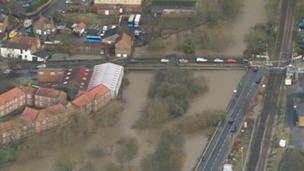 Ministers deny claims by a Yorkshire MP that talks aimed at securing affordable insurance cover for flood risk homes are 'in disarray'.
Live updates
Westminster Watch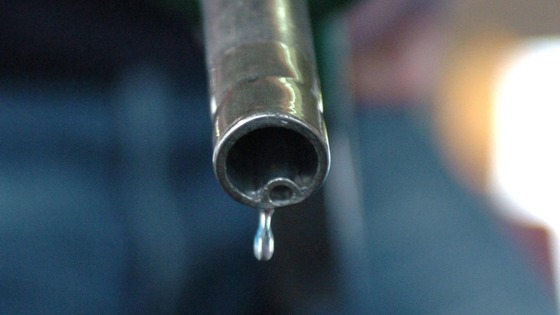 A North Yorkshire MP has vowed to fight "with renewed vigour" for a fuel duty rebate for isolated parts of the county.
Anne McIntosh, who represents Thirsk and Malton, claims she has "a strong case" to make to both the Chancellor and the EU Commission for a rebate for areas of Ryedale and Hambleton - areas that have been hit by the highest fuel prices in the country.
The Conservative MP said: "The fact that it now costs over £70 to refuel a vehicle, with the need for 4x4 vehicles in the extreme conditions of North Yorkshire, emphasises how disadvantaged the private motorist is in rural constituencies like Thirsk, Malton and Filey."
A scheme running in Scotland and sees motorists in some of the most remote areas eligible to reclaim up to five pence per litre on petrol and diesel.
Westminster Watch
A North Lincolnshire MP has called on the Government to "follow the lead of their Australian counterparts" and force companies to sell cigarettes in plain packaging.
Cigarettes in Australia must now be sold in dark olive brown packets which are mostly covered in health warnings.
Australia is leading the way in stopping people from becoming addicted to a lethal and harmful product. If we care about the health of people in our community then we should introduce plain, standardised packs in the UK and help stop the next generation of smokers being recruited.
– Nic Dakin MP (Labour, Scunthorpe)
Advertisement
Westminster Watch
The House of Commons will debate emergency legislation to assist the Independent Police Complaints Commission (IPCC) in their investigation into the 1989 Hillsborough disaster today.
The Police (Complaints and Conduct) Bill will grant two new powers to the IPCC: firstly, to require that any serving officer who is called to an interview is obliged to attend; and secondly, that in exceptional circumstances the IPCC may investigate a matter that has already been investigated.
As legislation currently stands, any officer who is not under investigation by the IPCC may refuse to attend an interview as a witness in any given investigation.
Westminster Watch
Two Conservative MPs say they have had 'a worthwhile' meeting with the Prime Minister in which they discussed how their areas could benefit from the renewable energy sector.
Cleethorpes MP Martin Vickers and Andrew Percy, who represents Brigg and Goole, met David Cameron and Energy Minister John Hayes this afternoon.
The Government recognise the opportunities the industry offers and we were able to emphasise the advantages the Humber and northern Lincolnshire in particular has over other parts of the country.

It is ideally located, land is available along with the necessary dock facilities. Much expertise is already available in the local community and training schemes are being developed to meet the demands of the industry.

I am confident the Government is doing all it can to support growth in the area and thousands of jobs could follow.
– Martin Vickers MP (Conservative, Cleethorpes)
The Prime Minister was clearly very well aware of the potential for renewable energy in the Humber area and he pledged to do whatever he could to support the creation of thousands of jobs in the sector.

Martin and I discussed the possibilities surrounding not just off-shore wind but also bioethanol and biomass.

The Prime Minister has agreed to take away a number of the issues we raised today for further consideration.
– Andrew Percy MP (Conservative, Brigg and Goole)
Westminster Watch
Tighter controls on pedlars in four parts of England, including Leeds, finally cleared the Lords, nearly five years after they were first brought before Parliament.
The Leeds City Council Bill, Canterbury City Council Bill, Nottingham City Council Bill and Reading Borough Council Bill were each given an unopposed third reading.
But peers were told that the Government is currently consulting on proposals to amend street trading legislation nationwide - ending the need for local authorities to bring forward a succession of Bills themselves.
Westminster Watch
Rotherham's new MP has officially taken her seat in the House of Commons this afternoon. Sarah Champion was welcomed to Westminster by some of her new colleagues before taking the oath on the floor of the House.
She became the town's first ever female Member of Parliament when she won last week's by-election and she replaces Denis MacShane, who resigned after a Commons Committee found he had wrongly claimed thousands of pounds in Parliamentary expenses
Advertisement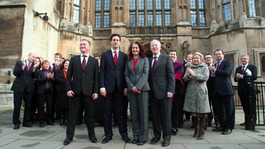 The new Labour MP for Rotherham is welcomed to Parliament by Labour Leader Ed Miliband.
Read the full story
Westminster Watch
Labour held onto Rotherham in a parliamentary by-election which saw a surge towards the UK Independence Party and disastrous results for both coalition parties.
Conservatives finished fifth behind not only Ukip but also the British National Party and Respect while Tory candidate Simon Wilson only held onto his deposit by a whisker. And LibDem Michael Beckett limped in eighth and lost his deposit, trailing behind the English Democrats and an Independent.
Labour's Sarah Champion won comfortably with 9,866 votes, a majority of 5,218 (24.46%) over Ukip. The party's majority in a seat it has held since 1933 was marginally down on the 27.9% it recorded in the 2010 general election.
Westminster Watch
Residents in Rotherham will go to the polls today to vote for a new MP.
It follows the resignation of Denis MacShane for fiddling his expenses. A Parliamentary committee found he had submitted claims for almost £13,000 for work carried out in Europe.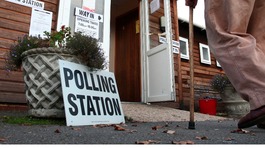 The Labour Party is to "seriously look" at lowering the voting age to 16, the MP for Barnsley East has announced.
Read the full story
Load more updates
Back to top