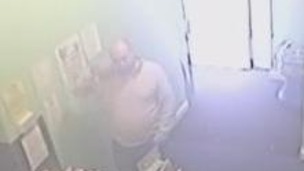 Police have released CCTV images after a collection box for premature babies was stolen.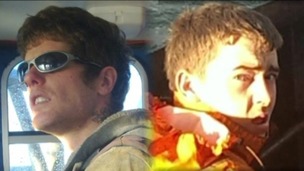 The sister of a fisherman who died calls for carbon monoxide detectors to be made compulsory on all vessels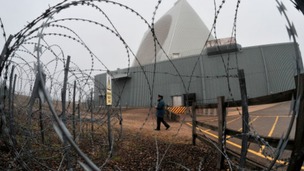 RAF Fylingdales, the radar base in North Yorkshire, celebrates its 50th anniversary today.
Live updates
Whitby GPs offer new skype service for patients
Dr George Rae of the British Medical Associatio
n has been talking to ITV about a new skype service for patients being offered by GPS in Whitby as part of a government trial.
Whitby GPs offer new skype service for patients
The Health Secretary, Jeremy Hunt, has been talking to ITV about a new skype service GP's in Whitby are offering patients as part of a Government trial.
Advertisement
Whitby GPs offer new skype service for patients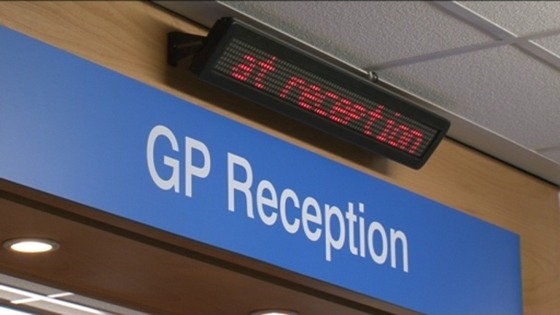 People living in Whitby will be now be able to Skype their GP. Surgeries in the town are taking part in a new Government trial, testing out longer opening hours as well as consultations over the phone and on video calls.
There are also plans to try and make the GPs more pro-active in looking after vulnerable people in the community.
Police are appealing for information after an outboard motor was stolen from a boat in Whitby.
The blue Mercury F3.5m motor was taken from an 18ft long cabin cruiser called Gemini, which was moored in Whitby Marina, sometime between the end of February and Saturday 5 April 2014.
The motor carries the serial number 0R383260 and is worth around £590.
Officers are appealing to anyone with information about the theft to contact them with information.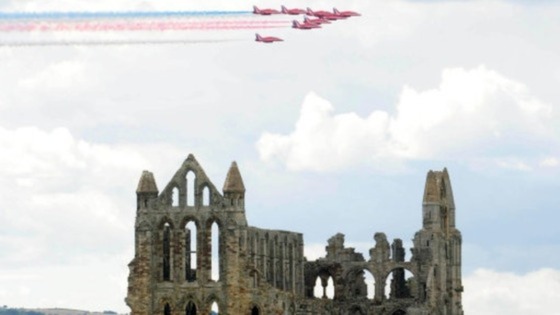 The Red Arrows are to mark their 50th display season by making a return visit to one of the North's biggest festivals - Whitby Regatta.
Those who attended the Regatta last year missed out on the show because funding issues meant they couldn't be booked.
The RAF team will take to the skies on the Sunday.
Whitby police are appealing for information following the theft of around £2,000 worth of collectable soft toys.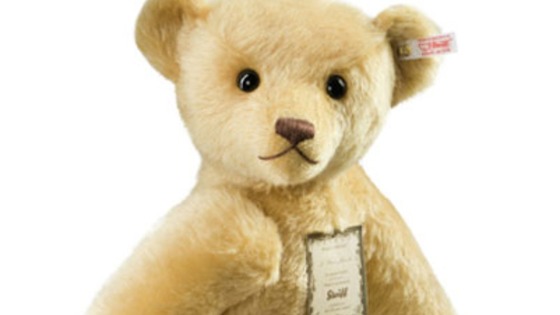 On the night of Friday 21 March 2014, Whitby Glass on Sandgate was broken into and 18, high-value Steiff teddies, cats, dogs, rabbits and lambs were stolen, including a rare teddy called 2014 Jubilee bear.
CCTV shows the suspects – two men and a woman – walking along Sandgate in the direction of the swing bridge at around 11.20pm.The two men are then seen to break the window of the shop while the woman stood on the opposite side of the road.
Police officers are appealing to anyone who was in the area at the time on Friday night and believes they may have seen the suspects, or has any other information which could help the investigation, to contact them.
One of the men was wearing a top which was light-coloured on the body and dark-coloured across the shoulders and arms.
The woman was carrying an orange bag which was used to carry the stolen items from the scene.
PC Mark Hawes of Whitby Safer Neighbourhood Team, said: "Due to the number of people in the area at the time of this break-in, I am hopeful that someone may have seen the suspects but not realised what they were up to at the time.
"I am therefore appealing to anyone who was in the area to contact the police. Don't worry about how insignificant you think your information is, it could be very important to our investigation.
"The Steiff toys have individual item numbers and if you are offered one for sale and have concerns, please contact Whitby Police or Whitby Glass, who will be able to check the numbers against the stolen items.
"I also urge anyone who is offered a Steiff item for sale under suspicious circumstances to please call the police."
Advertisement
Police in Whitby are appealing for information after a teenager was seriously injured in a collision with a car.
Around 8:30 this morning the 13 year-old was in collision with a white Ford Fiesta on the A174 at the crossroads of East Barnby Lane and Goldthorpe.
The girl was taken to hospital in Middlesborough.
Carbon monoxide may have killed Whitby fishermen
Two men who died in their bunks overnight on a scallop dredger were poisoned by carbon monoxide, initial findings of a accident report have indicated.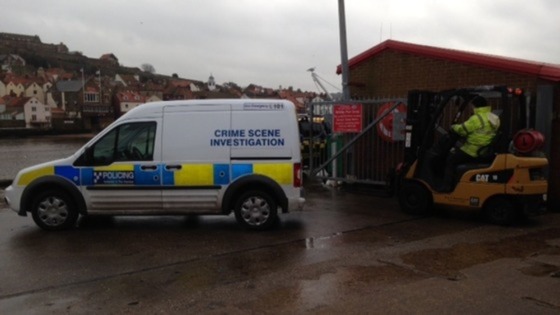 Resting at Whitby in Yorkshire from fishing, the 26-year-old skipper of the dredger Eshcol and his 21-year-old crewman had lit the grill of a butane gas cooker fitted in the wheelhouse in order to warm both the wheelhouse and the adjacent sleeping area.
The safety bulletin from the Marine Accident Investigation Branch (MAIB) went on: "When they were not seen as expected the following morning, crewmen from fishing vessels tied up close by forced open the wheelhouse door.
"The gas grill was still lit and the wheelhouse was full of fumes. The two men were dead in their bunks. Eshcol was not fitted with a carbon monoxide alarm."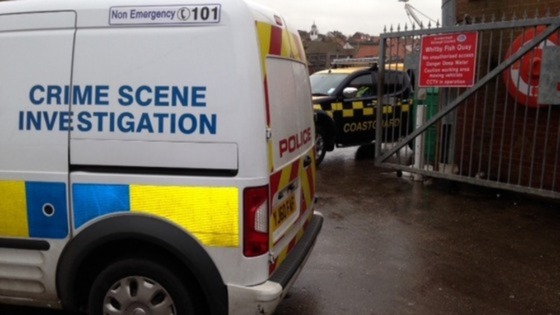 The incident happened on January 15 2014. The skipper was father-of-two Mark Arries and the crewman was Edward Ide, who had a four-month-old son. Both men were from Northumberland.
Saying that a full report would follow when its investigation was completed, the MAIB published safety guidance.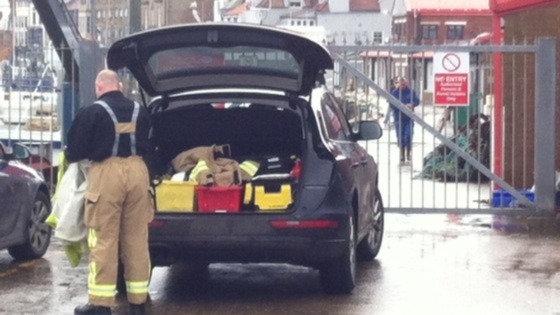 It said gas cookers were designed for cooking, not domestic heating and that cookers needed to be checked and maintained regularly.
The MAIB said carbon monoxide (CO) was a lethal gas that was difficult to detect and that crews needed to be vigilant to recognise the first signs of CO poisoning.
The bulletin went on: "Carbon monoxide alarms are not expensive and should be fitted."
Animal lovers are taking advantage of Whitby's first dedicated dog spa.
With treatments on offer like mud baths, aromatherapy and even fur whitening, it seems nothing is too expensive for man's best friend. In fact many owners are spending hundreds to ensure their pooches are in tip top condition as Helen Steel reports.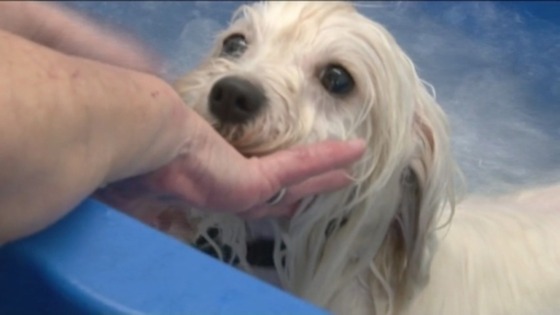 A hotel in Whitby has opened the first dedicated "dog spa" to run alongside their human one. It offers treatments such as mud baths, aromatherapy, and even fur whitening. Also a separate "hotel" for dogs.
Load more updates
Back to top