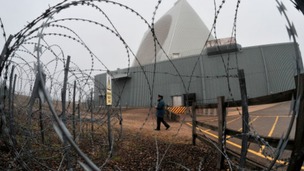 RAF Fylingdales, the radar base in North Yorkshire, celebrates its 50th anniversary today.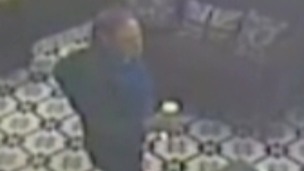 Police want this man to come forward after a replica English civil war helmet was stolen in Whitby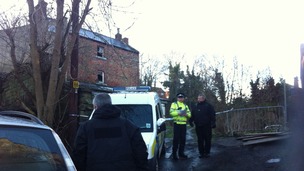 Police say a body found in a derelict house in Whitby is that of a local man - and they are not treating the death as suspicious.
Live updates
Man guilty of driving with hands on head
A driver has been banned from the roads for 12 months after he was filmed doing 60 miles an hour - with both hands behind his head.
Mechanic, Richard Newton, was found guilty of dangerous driving by Scarborough Magistrates.
The astonishing footage was taken by North Yorkshire Police as Newton drove along the A171.
The road has seen 30 serious accidents in the last six years, five of which were fatal, as Chris Kiddey reports.
Man guilty of driving with hands on head
North Yorkshire has some of the most perilous roads in the country and so it is right that our police take action against reckless driving that puts road users in unnecessary danger.

I welcome the 12-month driving ban and hope it acts as a reminder to all motorists of their responsibilities when they get behind the wheel.

I would also like to thank the road safety team for making this prosecution possible.
– Julia Mulligan, North Yorkshire Police & Crime Commissioner
Advertisement
Man guilty of driving with hands on head
A man from Whitby has been banned from driving for 12 months after being filmed driving with no hands. Richard Newton, 36, of Abbots Road was found guilty at Scarborough magistrates court of dangerous driving.
He was also ordered to carry out 100 hours of unpaid work in the community and find £625. Mr Newton was captured by North Yorkshire Police's mobile safety camera on A171 near Scaling Dam reservoir on Friday August 9th.
Man guilty of driving with hands on head
A man caught on camera driving at more than sixty miles an hour with his hands behind his head has been found guilty of dangerous driving by magistrates in Scarborough .
Richard Newton,a thirty six year old motor mechanic from Whitby, had admitted in court that his driving was careless but had denied it was dangerous. Newton said he was stretching himself because of a back problem.
Watch: the moment motorist got caught on camera driving with hands on head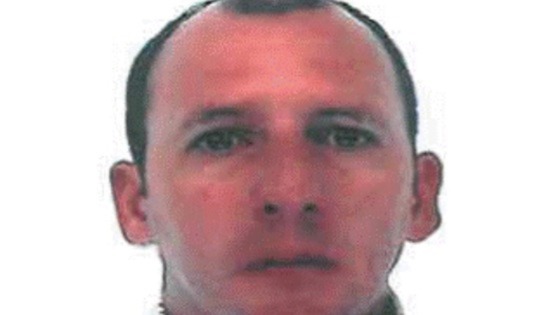 North Yorkshire Police are trying to trace a taxi driver they believe may be able to help them in their search for a missing man from Whitby.
Ian Gibbon, 43, has not been seen since around 10pm on Friday 27 December 2013 at his home address in Stainsacre. During extensive searches to trace him officers located his silver Vauxhall Zafira on Larpool Lane but Ian remains missing.
Police now want to speak to the driver of a black Volkswagen Passat estate, which picked a man up on New Bridge in Whitby at around 5.30am on Saturday 28 December and headed towards Scarborough or Middlesborough.
Officers say the driver may have vital information which can help with their search.
They would also like to trace the man who got into the taxi so he can be eliminated from their enquiries.
Members of the public are being urged to keep an eye out for Ian and get in touch with the police if they see anyone matching his description.
He is described as white, around 5ft 6in tall, with a medium build, short black hair, brown eyes and a pale complexion.
Around 160 swimmers braved the icy waters of the North Sea for Whitby's traditional Boxing Day Dip.
Thousands of people lined the town's west pier to watch the annual spectacle, which is organised by the local Lions club to raise money for charity.
The hardiest souls spent up to 20 minutes in the water which at this time of year hovers around a chilly nine degrees celsius.
Advertisement
Whitby police are appealing for information following a theft from an emergency service vehicle in the town.
It occurred between Saturday 14 December and Monday 17 December 2013, on Ainthorpe Lane, Danby, when someone broke into a fire engine.
The thieves stole a red door enforcer with the serial number X211165, a pair of blue croppers, serial number X212274 and a Halligan bar, bearing the serial number X212273.
A Halligan bar is a specialist tool used by the fire service to force entry to properties.
PC Darren Mortimer, of Whitby Safer Neighbourhood Team, said: "This is a despicable theft. Had the fire engine been called to an emergency which required fire fighters to force entry to a property, not having the essential equipment could have led to a tragedy.
People in Scarborough and Whitby are being invited give their views on last week's flooding. The National Flood Forum is being held in Whitby next Tuesday, and Scarborough on Wednesday.
Red-tape holds up flood defence scheme say campaginers
Chris Kiddey has spent the day in Whitby after the town and neighbouring Scarborough were badly hit by the storm last night.
Police are appealing for witnesses after a pedestrian was killed near Whitby.
The pedestrian, a 35-year-old local man, was hit by a black Ford Focus on the A171 Scarborough to Whitby road yesterday at around 5.40pm .
He is believed to have been crossing the road near the entrance to the Flask Inn and Fylingdales Service Station when the collision occurred. He sustained serious injuries and was taken to Scarborough Hospital, where he was pronounced dead.
The Focus was travelling north in the direction of Whitby and was being driven by a 34-year-old man from Redcar, who was uninjured in the incident.
The road was closed for around six-and-a-half hours while officers conducted a detailed examination of the scene.
Load more updates
Back to top