Predominantly dry over the coming few days with variable cloud & some sunshine. Cool start but daytime temperatures should recover a little
Read the full story ›
Advertisement
The Dean of York has called on the government to welcome more asylum seekers to the country. The Very Reverend Vivienne Faull is backing the national social media campaign #refugeeswelcome. She says although Britain provides considerable help through its overseas aid budget, more should be done to help those in desperate need.
Having seen the terrible suffering being experienced over recent weeks I urge the government to change its stance and commit to welcoming more asylum seekers.

York has a long history of offering sanctuary and I would welcome the chance to convene a meeting so we can respond to this crisis as a city and commit to welcoming some families. As part of this, York Minster offers a refugee family accommodation in one of its vacant properties.
– Very Reverend Vivienne Faull, the Dean of York
Thousands of visitors are expected to see the 'very best the countryside has to offer', at Chatsworth Country Fair over the next three days.
With military bands, demonstrations and parades, parachute displays and even the Ukrainian Cossack Stunt team, it attracts large crowds and promises something for everyone.
Advertisement
Gary Barlow has revealed that two local actors are among the cast for his musical "The Girls". In a tweet he says he is proud to announce Ben Hunter, from Hull, as Danny and Josh Benson, from York, as Tommo.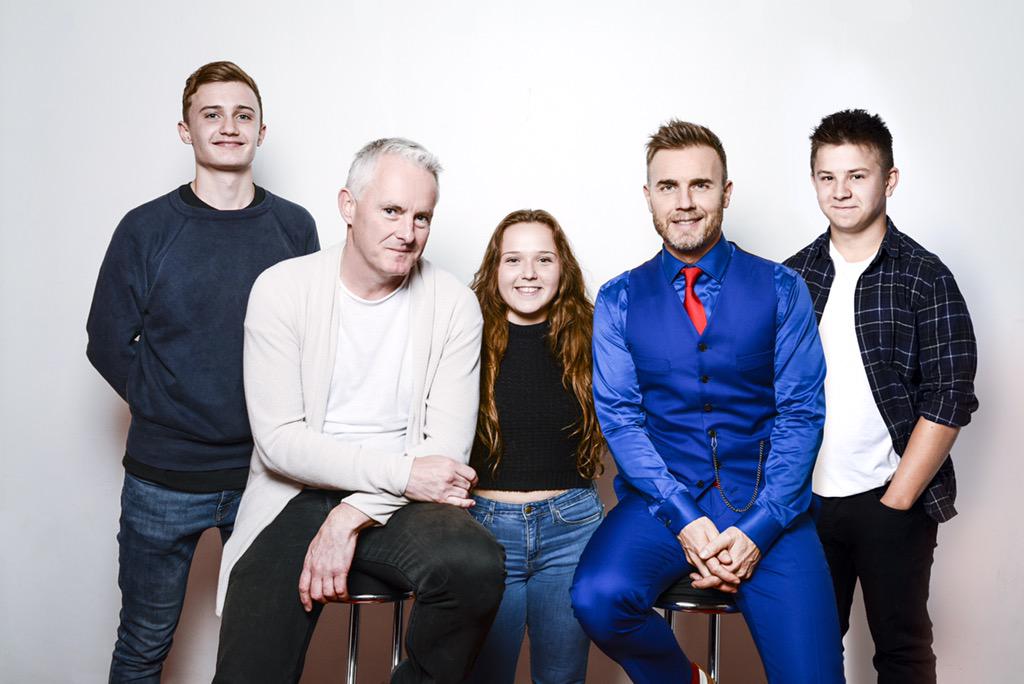 Ben replied saying he was 'buzzing".
"The Girls" is based on the story of the Rylstone WI members in North Yorkshire who bared all in a calendar for charity. The musical, written by Gary Barlow and Tim Firth, will have its premiere at Leeds Grand on November 14th.
A couple from York have been fined £5,000 after their yapping terriers created a nuisance - barking '43 times a minute'.
Residents first complained to York Council about Brenda and Brian Golding's terriers in September last year.
Officers left recording equipment at a neighbouring home for a week, and realised that when left alone in the terraced house, the pair of Jack Russells would bark 43 times a minute. Neighbours said that the dogs could sometimes continue yapping for up to four hours at a time.
The terriers' owners were given advice in writing and, following numerous complaints from neighbours, recordings of the noise were made and visits made by the Neighbourhood Enforcement Team.
The council also issued the couple a noise abatement notice ordering the noise to stop.
Following another visit in February and further complaints in April and May - action was taken. The Goldings were both summoned to York Magistrates Court, but did not attend or reply to the summons.
They were convicted in their absence of four charges each of contravening a noise abatement notice by not stopping their dogs barking.
Magistrates fined each £1,600, plus a £160 statutory surcharge, plus £150 court costs, plus £647.45 prosecution costs: totalling £5,114.90.
During interview, Brenda Golding told officers that she and her husband had bought their dogs calming medication including sprays and had tried leaving the radio on when they had to leave them.
Thieves have stolen £7000 worth of rings from an antiques shop in York.
The incident occurred on Wednesday 29 August around midday at York Minster Antiques.
A dark brown velvet display tray holding 27 rings was taken.
Police say the rings have a total value of around £7000 and are quite distinctive, particularly a diamond ring with an especially high setting.
Load more updates