It is expected to be a very busy day on the region's roads today. The RAC says over the next three days 12 million cars will be on the network as people travel to see family. 87,000 reservations have been made in the run-up to Christmas on East Coast trains.
The government has promised £489 million pounds for road improvements in England over the next five years.
Read the full story ›
Advertisement
It is understood that former Leeds United and York City player Clarke Carlisle is being treated at Leeds General Infirmary after being hit by a lorry.
Police are appealing for witnesses to a serious collision on the A64 near Bishopthorpe in York at 7.30am on Monday.
North Yorkshire Police would only confirm that an injured man was airlifted to hospital with serious injuries.
Our thoughts are with former defender Clarke Carlisle and his family following tonight's sad news.
The start and finish locations of the first ever Tour de Yorkshire international cycle race have been announced today - with the East Riding set to play a major part after missing out in the Grand Depart in the summer. Bridlington will host part of the race, along with Scarborough, Leeds, Selby, Wakefield and York. We don't know the exact route yet but details will be revealed next month. It's hoped the region can capitalise on the success of last summer's Tour de France opening stages which saw more than three million people cheer on the cyclists as they rode through Yorkshire. Michael Billington reports.
Advertisement
A plane full of families from our region who either are seriously ill, or have been in the past, has taken off on a dream trip to Lapland. The annual trip is organised by the charity When You Wish Upon A Star. The flight goes to and from Finland in a day giving each child the chance to meet Santa.
Flights scheduled from Leeds-Bradford airport have been disrupted because of strong winds. One plane was blown sideways by the strong crosswinds during take off.
Video from Steven Boocock.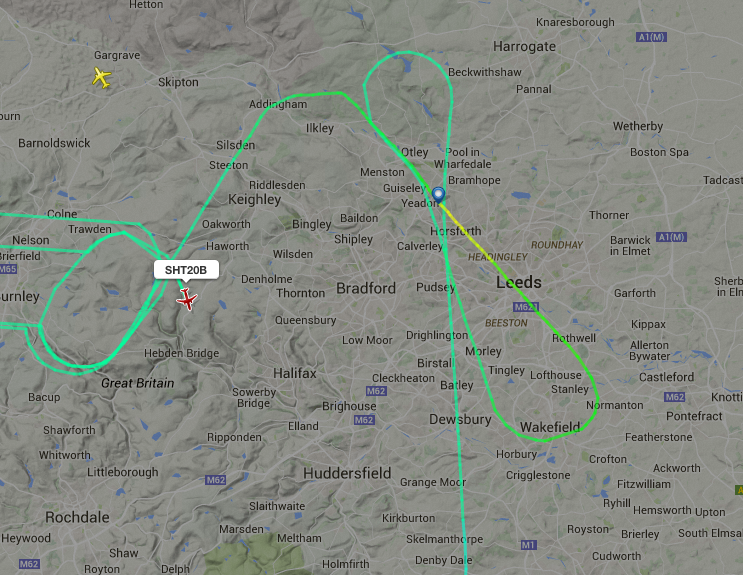 Load more updates