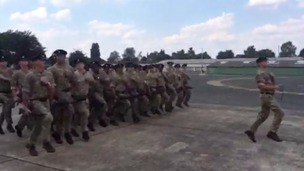 One of the army's top divisions is to change its name and relocate to York.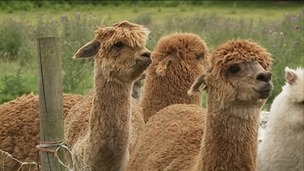 28 Alpacas have been put up for auction in York.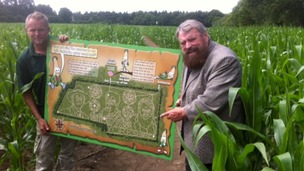 Brian Blessed is in Yorkshire to open a gigantic maze dedicated to the county, which has his face cut into the design.
Live updates
Army's adaptable force gets new home in York
Plans are now underway to move thousands of soldiers from their traditional barracks in Germany to Yorkshire.
The move will begin in the next few weeks when the 1st UK Division headquarters is transferred to York. All the troops will have returned to the UK by 2020 under new reforms to the Army.
Sarah Clark reports:
Sheffield's world squash champion Nick Matthew has been chosen to carry the English flag at tomorrow's Commonwealth Games opening ceremony in Glasgow.
Matthew, who was voted by his fellow athletes to be England's flagbearer, will be defending both the individual and doubles titles he won at the Commonwealth Games in Delhi 4 years ago.
He is the second Yorkshire athlete to carry the flag, with Hull's Karen Briggs having done so at Auckland in 1990 and says he is honoured to have been chosen:
Advertisement
Two years on from the London Olympics, boxing star Nicola Adams is back in the medal hunt.
Yorkshire will be well represented at this summer's Commonwealth Games in Glasgow with Adams and Sheffield squash player Nick Matthew among the favourites.
Chris Dawkes has been to meet Leeds boxer Qais Ashfaq who is hoping to punch his way into the reckoning:
A housing charity says it has seen a 76 per-cent rise in calls from people in Yorkshire and Northern Lincolnshire who are struggling to pay for their homes.
Shelter says it spoke to more than 600 people asking for advice after struggling to pay their rent or mortgage, or going into debt because of their housing costs.
Nadeem Kahn from the charity says it is a recurring theme:
Emmerdale viewers were left in suspense after bride to be Kerry was caught red-handed kissing her future brother-in-law.
We sent Daniel Harris behind the scenes to find out if groom Dan would even come to the ceremony:
More from Emmerdale: Producer Kate Oates give you a HUGE peek into the incredible months ahead in the Village
Humberside Police have one of the highest rates of Taser use in the country according to a new report.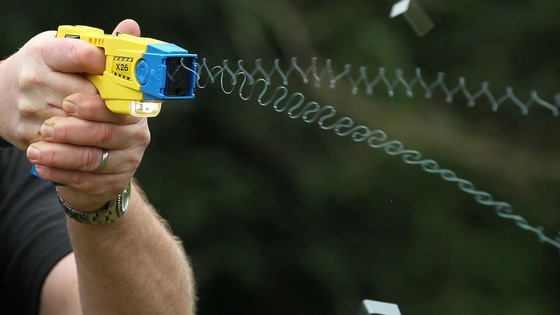 The Independent Police Complaints Commission (IPCC) found that the force used the weapon, which delivers a 50,000-volt shock, 462 times last year.
The average of 25 uses for every hundred officers is second highest in the country, beaten only by the Staffordshire force.
Lincolnshire were third highest in the country with 23 uses per hundred officers, 259 uses in total.
West Yorkshire Police used tasers 300 times with a significantly lower average of 6 per 100 officers.
North and South Yorkshire reported 157 and 73 uses with averages of 11 and 3 per 100 officers respectively.
Advertisement
Army's adaptable force gets new home in York
Work has begun to relocate the Army's newly named 1st UK Division's headquarters in Herford Germany to Imphal Barracks in York. It follows Friday's re-designation parade which included hundreds of soldiers from our region.
Major William Bye -1st UK Armoured Division HQ
The number of people across our region struggling to pay their rent or mortgage has soared by almost twenty per cent over the last year, according to housing and homeless charity Shelter. Last year hundreds of people across the region called Shelter's helpline because they were finding it difficult to pay for their homes.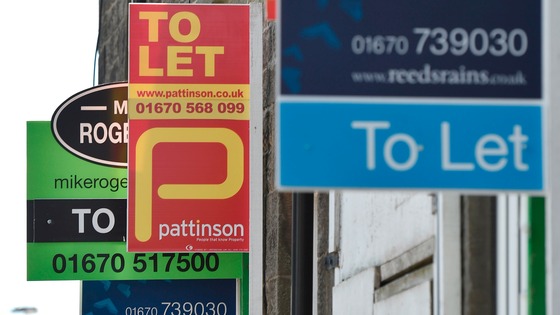 It is the start of the working week and I wonder how many of you begun the day with that Monday morning feeling?
It can be quite a chore going into the office, which may explain why some are choosing to work elsewhere.
New research shows there is a growing trend for office workers to base themselves in a cafe or coffee shop. Lauren Hall reports.
York City Council is to host its first ever celebration of sports for people with disabilities. The week long event is being put on to meet the growing take-up of sport and opportunities for disabled people in the town. It will take place from Monday August 4, 2014 to Sunday August 10, 2014.
"From April 2013 to March 2014, 1,036 disabled people in York experienced a new sport or physical activity across all impairment groups. During the week many clubs will be opening their doors to their fun activities so even more people can try them free, as well as meet and make new friends. "
– Councillor Sonja Crisp, York City Council

Sports available include :
wheelchair basketball
boccia
football
cycling
new age kurling
goalball
swimming
indoor climbing
athletics
sitting volleyball
dance
tennis
Load more updates
Back to top