Live updates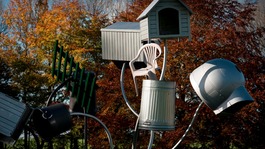 The Yorkshire Sculpture Park is appealing for help to save one of its oldest buildings.
It's one hundred thousand pounds short of the half a million pounds it needs to restore the 18th century chapel which is riddled with damp and underused.
Andy Carver of the Sculpture Park says there is a deadline of September for the appeal.
Advertisement
The Yorkshire Sculpture Park has seen some unusual exhibitions in its 30-odd year history. But there has been nothing quite like the latest collection at the open-air gallery at West Bretton Bretton, near Wakefield.
Walking sculptures arrive in Wakefield
Curator Helen Pheby is responsible for bringing the walking sculptures by artist James Capper to the Yorkshire Sculpture Park near Wakefield. She says they all felt a real sense of excitement when they saw the items which they would be taking delivery of for the next three months.
Walking sculptures arrive in Wakefield
The sculptor who has designed a series of walking pieces of art which are going on display at the Yorkshire Sculpture Park says it is amazing to see his work in the open air. James Capper has built the mechanical objects which he drives around the park, leaving tracks across the grass.
Walking sculptures arrive in Wakefield
Several walking sculptures have arrived at the Yorkshire Sculpture Park near Wakefield where they will spend the next three months travelling around near the other exhibits. The pieces by sculptor James Capper are designed to churn up the ground around them, leaving behind an artistic trail.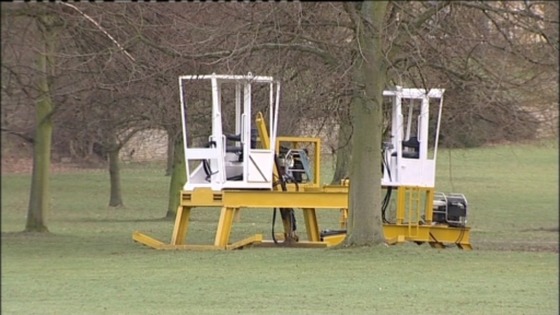 Advertisement
The future of a Henry Moore statue based in Yorkshire has been discussed in Westminster. "Old Flo" is currently at the Yorkshire Sculpture Park, but there's some confusion about who actually owns it.
Tower Hamlets council in London say they **do and want to sell it to pay off some of their debts. MPs in Wakefield and London are campaigning to keep the work of art in public hands.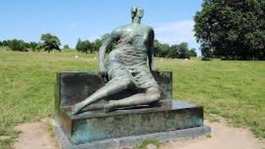 A sculpture sold at cut-price to Tower Hamlets Council by the Castleford artist Henry Moore is to be sold - despite widespread opposition.
Read the full story
The fate of a Henry Moore Sculpture at the Yorkshire Sculpture Park will be decided tonight.
The mayor of Tower Hamlets Council, announced the sale last month to cope with budget cuts.
Film director Danny Boyle joined the artist's daughter, Mary Moore earlier this year to campaign against its sale.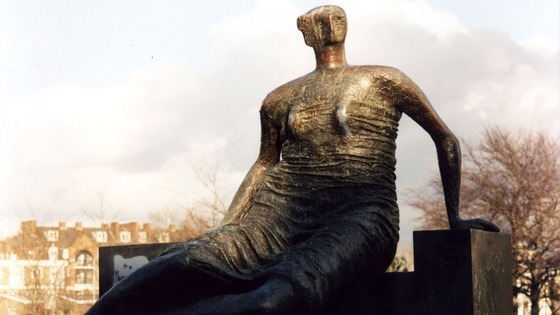 If it is sold, it could leave the Yorkshire Sculpture Park altogether.
Henry Moore sculpture controversy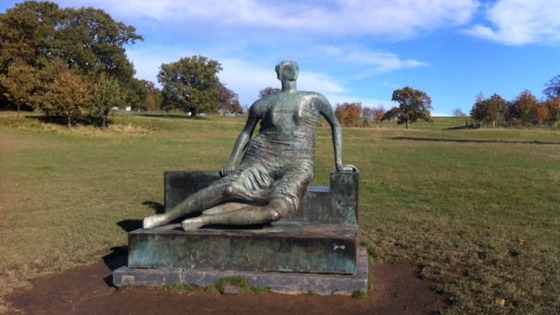 Campaigners are mounting a last ditch effort to stop a £20 million Henry Moore sculpture from being sold abroad.It's on display at the Yorkshire Sculpture Park but it's owned by Tower Hamlets Council in London. Councillors there will decide next week whether to auction the work.
Wakefield MP Mary Creagh fears the work may be sold abroad and disappear from public view.
Back to top