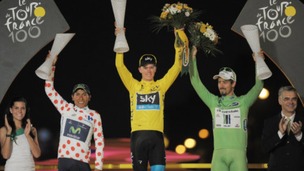 A quick guide to the jersey classifications of the Tour de France riders.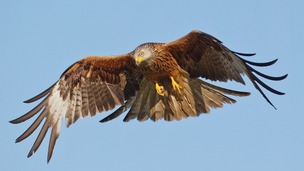 It's 15 years since Red Kites were reintroduced in Yorkshire. They're doing remarkably well but conservationists still have concerns.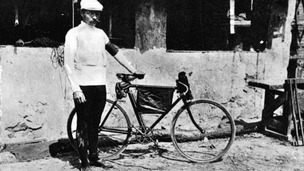 How a publicity stunt from a struggling magazine turned into the world's biggest cycling event.
Live updates
A pilot from York is starring in a one man air show commemorating 100 years since the outbreak of the First World War.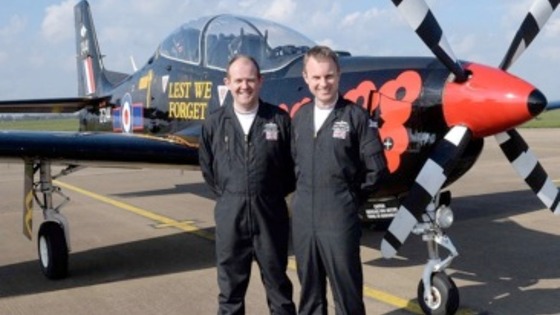 Dave Kirby, who lives in Poppleton with his family, recently qualified to perform displays in public.
The RAF Tucano T1 is scheduled to carry out over 60 displays at 40 different venues in the UK and overseas this summer.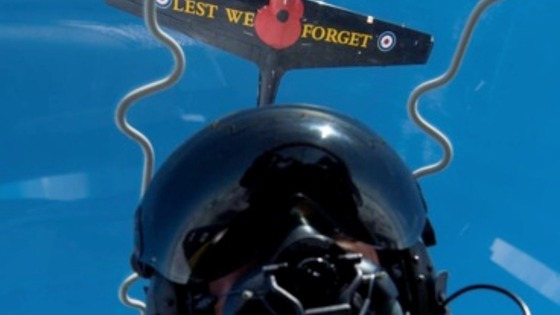 The display Tucano has received a special livery to commemorate 100 years since the outbreak of the First World War. The scheme features a 'cloud' of poppies around the nose and the words 'Lest we Forget'. The words and a single large poppy are emblazoned on the underside.
The onset of dementia and a general decline in the power to think clearly is the greatest concern that families have about elderly relatives driving, according to recently compiled research.
In Yorkshire and Northern Lincolnshire, nearly half of all people are worried about it, a survey by the Institute of Advanced Motorists has found.
Forty-two per cent of people who have concerns about an older relative driving have tried to discuss this with them.
Kate Bunkall reports:
Advertisement
Latest unemployment figures show that more people across the country are in work.
However, in Yorkshire and the Humber, the number of people out of work has risen by 3,000.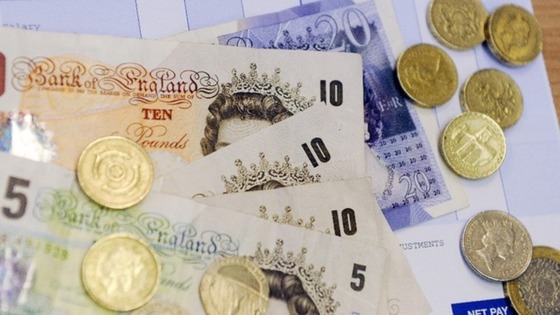 The rate of unemployment is among the highest in the country at 8.5%. There is a total of 238,000 people out of work across the region.
Read more about today's unemployment figures
The news comes as figures show that the number of people using food banks has more than doubled in Yorkshire and North Lincolnshire.
Surge in food bank demand
The leader of a food bank charity has warned if the economic situation does not improve, more and more people will suffer adverse health effects.
In Yorkshire and North Lincolnshire, the number of people asking for three days' emergency food supplies from food banks has increased by 260 per cent in one year.
"That 37,403 people in (the region) have received three days' food from a food bank, over triple the numbers helped last year, is shocking in 21st century Britain.

"But perhaps most worrying of all this figure is just the tip of the iceberg of UK food poverty, it doesn't include those helped by other emergency food providers, those living in towns where there is no food bank, people who are too ashamed to seek help or the large number of people who are only just coping by eating less and buying cheap food.
"In the last year we've seen things get worse, rather than better, for many people on low-incomes. It's been extremely tough for a lot of people, with parents not eating properly in order to feed their children and more people than ever experiencing seemingly unfair and harsh benefits sanctions.

"Unless there is determined policy action to ensure that the benefits of national economic recovery reach people on low-incomes we won't see life get better for the poorest anytime soon."
– Chris Mould, The Trussell Trust

Three foodbanks opened in Yorkshire North Lincolnshire in the last year.
Surge in food bank demand
The number of people who used food banks in Yorkshire and North Lincolnshire has risen dramatically.
In the last 12 months demand has increased by 260 per cent compared with the year before.
From April last year more than 37,000 people in the area region received three days' emergency food from food banks run by the Trussell Trust. The figure was 10,380 in 2012-13.
The charity's called for an increase in the minimum wage and a cap on energy prices for those on low incomes.
Countdown to the Tour de France 2014
Some lucky young cyclists from Leeds got the chance to meet Team Sky rider, and Rotherham-born cycling star, Ben Swift.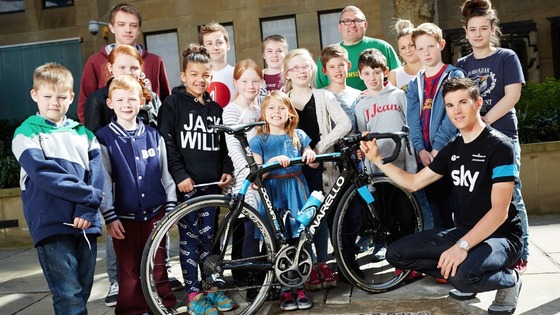 Twenty lucky children from Otley Cycling Club and The Hunslet Club in Leeds came along to the exclusive event held at Aspire in Leeds city centre to meet Yorkshire's Team Sky rider Ben Swift.
As well as meeting and having their pictures taken with in-form Yorkshire man, who came third in Milan- San Remo and had stage wins at Coppi e Bartali and the Tour of the Basque Country, the children also took part in a quick-fire question and answer session with the 26-year-old cyclist.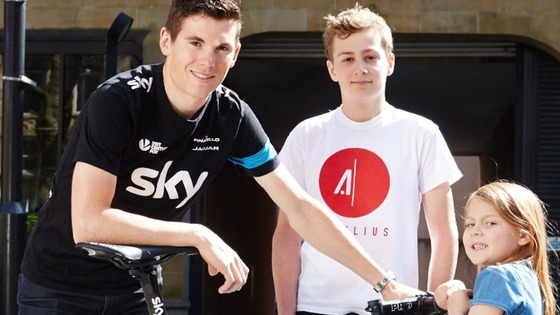 During the Q&A session they asked him about how his cycling career got started and his thoughts on the upcoming Tour de France Grand Depart, leaving from Yorkshire in July.
Speaking about the event, Ben said: "It's fantastic to be involved in an event like this today seeing first-hand the excitement around cycling with the tour coming to Yorkshire and the Grand Depart in Leeds.
"Cycling in the UK has transformed so much in the last few years with more people on their bikes than ever – and Sky's support of cycling, at both elite and grassroots level, has been at the heart of this transformation."
Advertisement
Police are appealing for help in finding out what happened to a 33 year old man from Barnsley who is in hospital fighting for his life.
33-year-old Craig Howson was seriously injured as he walked home along Rotherham Road last Tuesday evening.
Detectives are investigating whether he was attacked, knocked down by a car, or if he tripped and fell over. They say they simply don't know.
Over three quarters of Yorkshire's beaches have been praised for their top quality bathing water.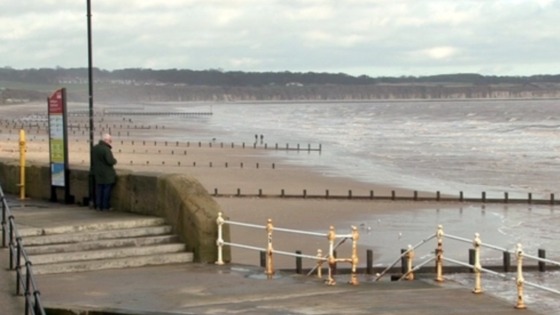 According to the Good beach guide from the Marine Conservation society, not a single Yorkshire beach failed in its 2014 report, but Bridlington, Withernsea and Hornsea didn't manage to retain their blue flag status.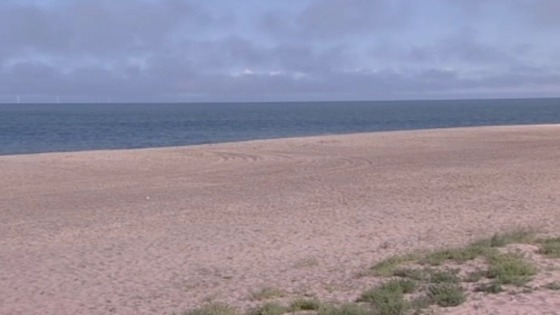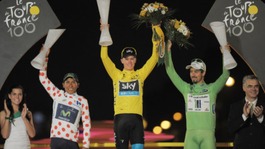 Countdown to the Tour de France 2014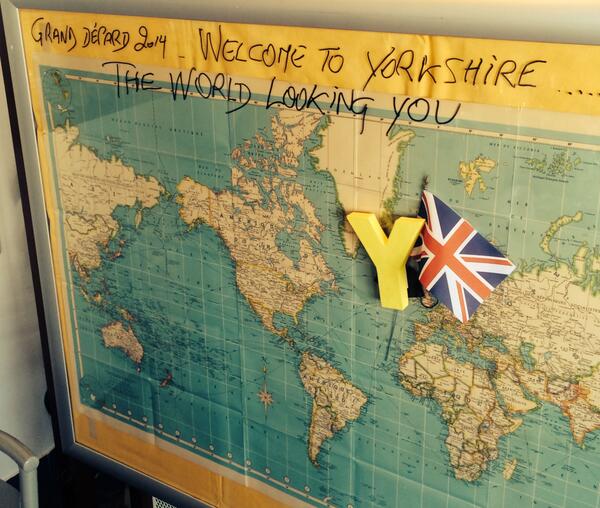 Load more updates
Back to top