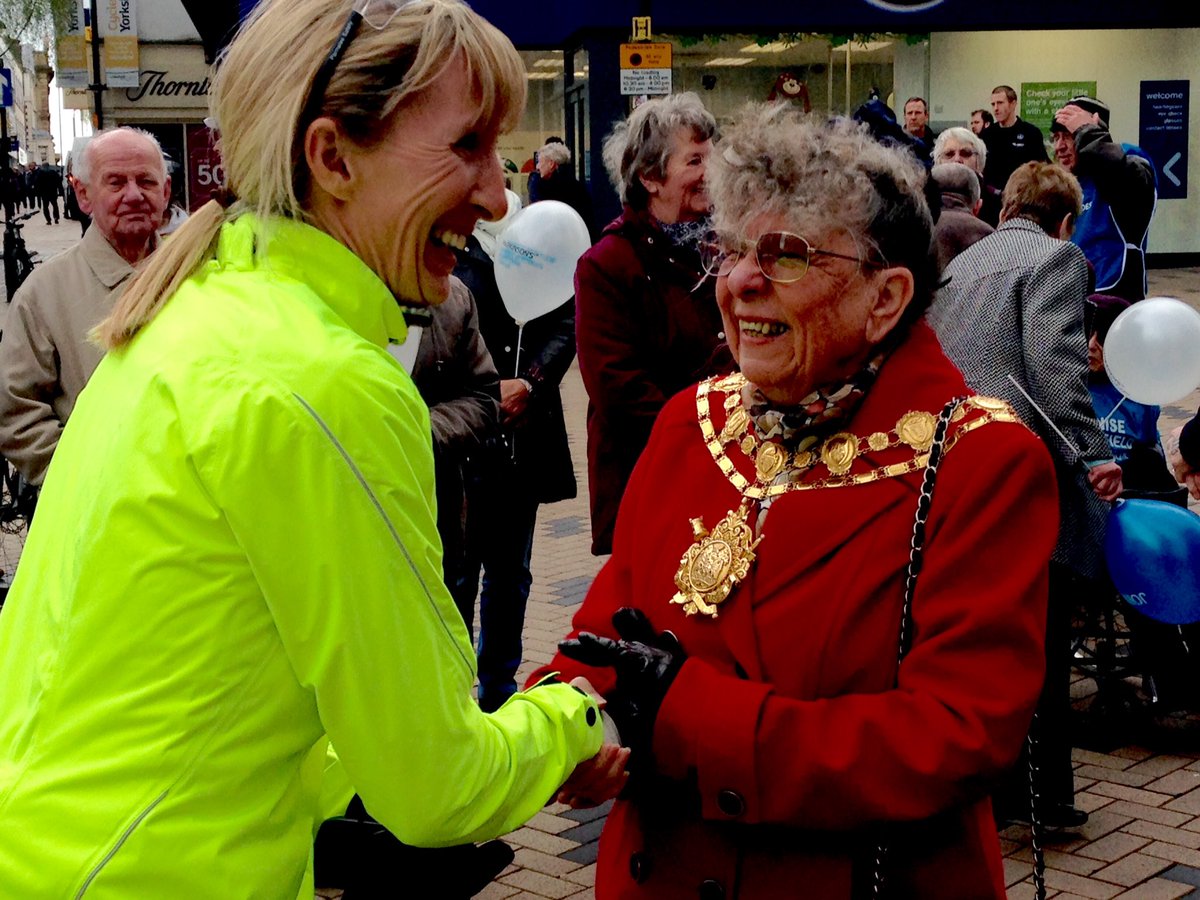 A former firefighter who was diagnosed with Parkinson's when she was just 42, is embarking on a cycling challenge around Yorkshire and north Lincolnshire this morning.
Leanne Owen will set off from Wakefield on a 477-mile charity trek.
Advertisement
A woman from South Elmsall is taking on a 477-mile cycle ride to raise awareness of Parkinson's, after being diagnosed at the age of 42.
Read the full story ›
Volunteers are being asked to help tidy our region's beaches. The litter-picking event is part of a clean-up campaign after figures revealed the amount of plastic waste on the UK's beaches increased by 43% between 2014 and 2015.
A couple from Yorkshire are taking on a hill climbing challenge as part of their mission to make the countryside accessible for all.
Read the full story ›
Yorkshire Cancer Research has launched a £1.5m five-year scheme aimed at significantly improving standards of care for bowel cancer.
Read the full story ›
Advertisement
New figures reveal that only a minority of homes in Yorkshire and northern Lincolnshire are protected by a burglar alarm, and over 10% of people who do have one admit to setting it rarely or never.
46% of householders in Yorkshire and northern Lincolnshire have a burglar alarm in their home
Of those 13% never or rarely set their alarm
The 2015 Crime Survey for England and Wales estimated there were 800,000 domestic burglaries in 2014/2015, resulting in an average loss per incident of £2,267 and damage costing £892.
Captain Andrew Gale claims Yorkshire are motivated and not burdened by history as they chase a third successive county championship title.
Read the full story ›
Happy first birthday to three of the world's rarest tigers who will be celebrating - with special presents - at the Yorkshire Wildlife Park
Hector, Harley and their sister Hope are part of an international programme to save the endangered Amur tiger.
The Ministry of Defence say they are spending almost £400 million pounds on contracts to produce training jets for the RAF.
It means that jobs in Brough in East Yorkshire, RAF Leeming in North Yorkshire and across Lincolnshire will be secured until twenty-twenty. The money will be used to manufacture and maintain Hawk jets that are used for training pilots before they move on to Typhoon and F35 Lightning fighters.
Load more updates