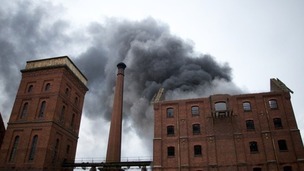 Police are treating a huge fire at an iconic derelict building in Sleaford as suspected arson.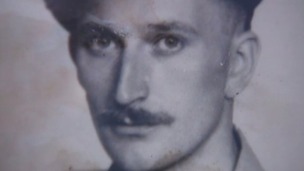 Fundraising is underway for a memorial for a Sheffield world war two veteran who had no living family. But hundreds attended his funeral.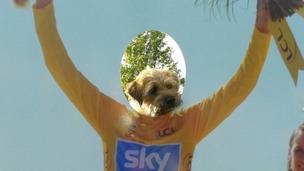 We have pulled together some of our favourite pictures and tweets from across the weekend of Le Grand Départ. Did your shots make it in?
Live updates
Cancelled: North Yorkshire Police HQ's move
North Yorkshire Police has backed its commissioner's decision to cancel moving their headquarters.
The move from Newby Wiske to South Kilvington was originally billed as saving the force money - but the commissioner now claims stopping the move will in fact save up to £10 million.
"I understand and support the Commissioner's decision to draw a close to the Northern Base project, to pursue other options.

"This is a difficult time financially for all public services, so if there is an opportunity for us to secure the right facilities - at a lower price tag - by doing things differently, then we must grasp it with both hands.

"North Yorkshire Police has been recognised by HMIC for its prudent approach to meeting financial challenges, but this decision not to pursue a Northern Base is not just about the money. It is part of looking at what we do and how we do it, for the sake of our communities.

"I am confident that North Yorkshire Police is on track to get the facilities it needs to serve the public in the best possible way."
– Dave Jones, Chief Constable, North Yorkshire Police

Crime Commissioner Julia Mulligan says it was a "tough decision", and that a new opportunity to work with police in Cleveland had changed her mind.
"I am committed to making sure that North Yorkshire Police has the facilities it needs to serve our communities now and in the future – and that commitment has not changed.

"However, I also want to ensure that the North Yorkshire tax-payer gets the very best value for money, and with new options now available, I am no longer convinced that a new-build facility is able to offer that.

"Closing the Northern Base project was a tough decision to make, because a lot of effort has gone into the preparatory work, but it is the right thing to do.

"The new information we have about custody demand, and the possibilities offered through a partnership opportunity with Cleveland, give us scope to explore different accommodation solutions.

"And if that can save us around up to £10m, and cushion North Yorkshire Police from some of the tough economic challenges ahead, then we must take that opportunity.

"I believe working in partnership with Cleveland Police will have great potential to deliver real benefits to the people of North Yorkshire - including new ways of working to tackle cross-border crime, which is a real issue for many of our communities. I am looking forward to working with the PCC in Cleveland to take this forward."
– Julia Mulligan, Police and Crime Commissioner for North Yorkshire
Plans for the regeneration of Sheffield's Castlegate and Riverside quarters have been revealed.
The City Council is hoping to attract funding for the £5 million scheme, which includes reconstructing parts of the castle and building a new park.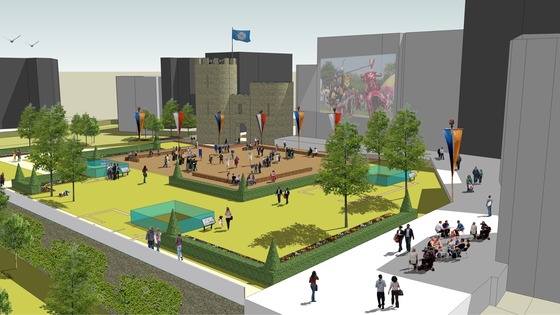 "We have waited for a very long time for this opportunity to start the transformation of Castlegate – the site where Sheffield was born.

"While the rediscovery of Sheffield's castle is hugely interesting in itself, the project will contribute significantly to the wider regeneration of the area as well as to the city.

"Looking into the future, the Castlegate area could become an area of real historical significance for visitors, a green area where leisure pursuits can be enjoyed, and an area where vacant buildings are being regenerated and brought back into use by creative minds.

"When you consider that we are also aiming to see a proposed HS2 station for Sheffield City Region relocated to the area, building on the existing Riverside Business District, this really does give huge potential for the whole area to become a significant place for businesses to thrive.

"The importance of this multi-million pound project for our city should not be underestimated."
– Cllr Leigh Bramall, Sheffield City Council
Advertisement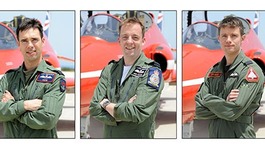 Three new pilots have been chosen to join Lincolnshire's famous aerobatic team, the Red Arrows, for the 2015 season.
Read the full story
Cancelled: North Yorkshire Police HQ's move
Controversial plans to move the North Yorkshire Police headquarters have been called off.
Julia Mulligan, the county's Police and Crime Commissioner, had announced the site at Newby Wiske would move to South Kilvington.
Councillors in Thirsk condemned the move, claiming the building would be more suited to an "American city" than a town with a population of 220.
They were also concerned about traffic and the release of detainees.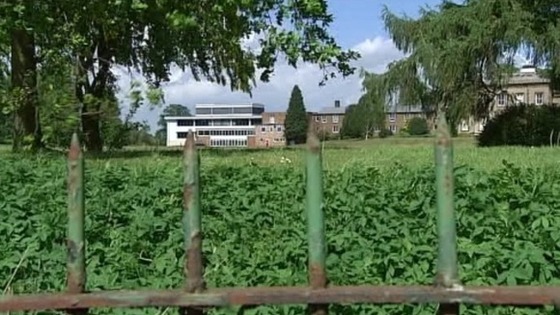 The Commissioner had said the move would save money.
Advertisement
The destruction of a recycling plant has caused damage of at least £300,000.
Trevor Lewis, who worked at the centre in Todmorden, caused havoc with a digger machine - magistrates were told he did it because he was depressed after suffering a knee injury.
The plant had only recently opened after a £600,000 upgrade. Chris Kiddey reports.
Inquests into the deaths of 96 victims of Hillsborough disaster
The jury at the Hillsborough inquests has heard claims that the match commander 'did not offer true leadership at any stage' as the disaster unfolded.
David Duckenfield was in charge in the control box as the crush started at the Leppings Lane terrace of Sheffield Wednesday's ground.
Alongside him was PC Trevor Bichard who has described Mr Duckenfield as a manager, not a leader.
Ann O'Connor reports from Warrington.
Load more updates