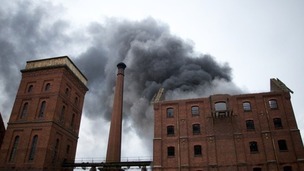 Police are treating a huge fire at an iconic derelict building in Sleaford as suspected arson.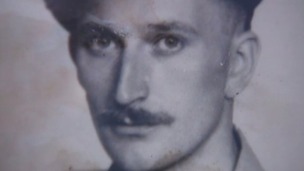 Fundraising is underway for a memorial for a Sheffield world war two veteran who had no living family. But hundreds attended his funeral.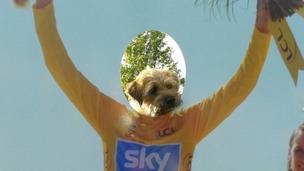 We have pulled together some of our favourite pictures and tweets from across the weekend of Le Grand Départ. Did your shots make it in?
Live updates
A Shipley man has been sentenced to a total of four years and nine months in prison after pleading guilty to a series of sexual offences relating to young girls.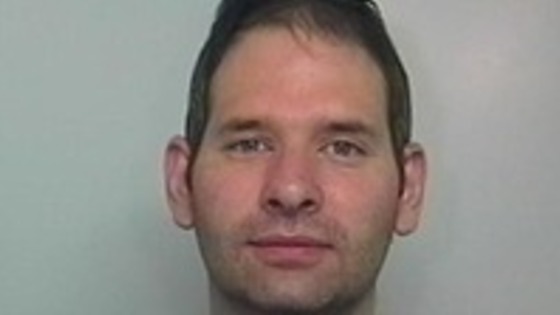 Gavin Rhodes, 34, of Briggate in Shipley was sentenced for twenty-six offences including causing a child to engage in sexual activity, making indecent photographs of children and engaging in sexual activity in the presence of a child.
He was arrested by British Transport Police (BTP) at Leeds station on Friday 30 August last year.
Following his arrest, Rhodes' phone was seized and a search of his house was undertaken. Officers removed items including laptop computers and hard drives.
The court was told that an examination of his phone revealed contact between Rhodes and a 13-year-old girl in which pictures of a sexual nature were exchanged.
Officers discovered images of young girls and indecent videos on his laptop as well as evidence that he had been engaging with children in internet chat rooms.
Rhodes admitted to downloading all the material and using an alias to exchange indecent images with a 13-year-old girl.
He also admitted talking to other girls between the ages of 12 and 16. In total, he was found to have more than 7,000 indecent images on his computers and hard drives.
Staff strike to cause rail service disruption
East Midlands Trains staff are to strike for four days in a dispute over pay.
Engineering and maintenance staff in Leeds, as well as Derby and Nottingham, will strike from 6am on Sunday 27 July to 5.59am on Thursday 31 July.
Workers' union Unite asked for an improvement on what they describe as a 'paltry' 2.75 percent pay rise for the year April 2014 to April 2015. That offer has now been withdrawn by East Midlands Train bosses, according to the union.
The strike coincides with the "big get away" weekend as schools across the country stop for summer and many families rely on public transport to go on holiday.
Our members have worked hard for this company adapting to the many changes asked of them. However, they were very disappointed with the current paltry pay offer, now withdrawn, at a time when household bills are going through the roof. The management has not applied equal treatment to this group of workers as other groups of employees have received greater improvements to their terms and conditions. The timing of this dispute was set by the employer's failure to recognise Unite members' legitimate grievances.
– Mick Millichamp, Unite regional officer
Advertisement
Binge drink warning after woman watches sister die
Julie Kawecki watched her sister Leonora - a successful lawyer in Hull - die after she became an alcoholic.
She told ITV Calendar about the warning signs to look out for.
Figures have revealed 92,000 people in Hull are binge drinking.
In Leeds, 683 people were admitted to hospital this year with alcohol-related illness or injury.
MEDIUM M62 West Yorkshire - An accident on M62 westbound between J32, A639 (Pontefract) and J31, A655 (Castleford).
Binge drink warning after woman watches sister die
Julie Kawecki, whose sister died after becoming an alcoholic, has described how her sister only realised once she was in hospital that she was truly ill.
Leonora, a lawyer in Hull, began drinking socially, but regularly, with colleagues. It soon spiralled out of control.
A consultation closes today on plans to reduce the number of roads that are gritted in Sheffield.
Two hundred grit bins could be removed and the amount of roads treated will reduce by one hundred and ten miles. Protestors say it will make roads dangerous - especially in rural areas.
Advertisement
Binge drink warning after woman watches sister die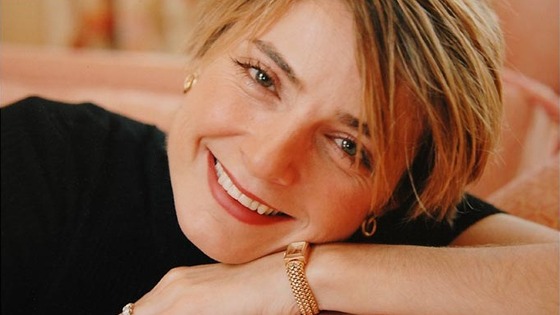 The sister of a lawyer from Hull who died from alcoholism has described the shock of watching her sister deteriorate.
Leonora Kawecki died aged 39. She began by drinking socially with friends in the city, but it spiralled out of control. It comes as figures reveal more than 92,000 people are binge drinking in the city.
Her sister Julie says she had to watch Leonora, a successful lawyer in the city, become thin, withdrawn and finally hospitalised in the weeks before her liver finally failed.
School's out - delays expected for 'great getaway'
Today is the first Friday of the school holidays - which traditionally causes lengthy traffic jams. Drivers in our region could see their journeys lengthened by up to an extra 50 per cent today - particularly before 10am and after 6pm, as families venture off on holiday.
Here is a list of the roads in our region which are most likely to have delays:
A170 between A1 and Scarborough - 25 minutes
A64 between York and Scarborough - 15 minutes
A166 between York and Bridlington - 15 minutes
M18/M180 between Sheffield and Grimsby - 20 minutes
A14 between Midlands and East Coast - 40 minutes
A158 between Lincoln and Skegness - 20 minutes
Load more updates