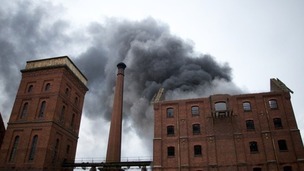 Police are treating a huge fire at an iconic derelict building in Sleaford as suspected arson.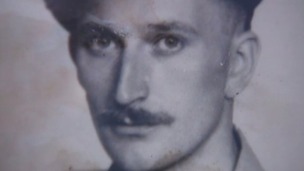 Fundraising is underway for a memorial for a Sheffield world war two veteran who had no living family. But hundreds attended his funeral.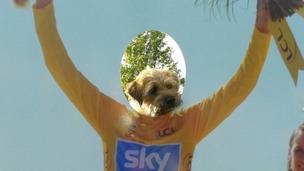 We have pulled together some of our favourite pictures and tweets from across the weekend of Le Grand Départ. Did your shots make it in?
Live updates
Cycling legend home from hospital
Cycling pioneer Brian Robinson, who helped bring the Tour de France to Yorkshire, is back home from hospital.
And the good wishes have been coming in thick and fast. Some "get well soon" cards have even found their way to his home in Mirfield with the address "British cycling legend" and the name of the town.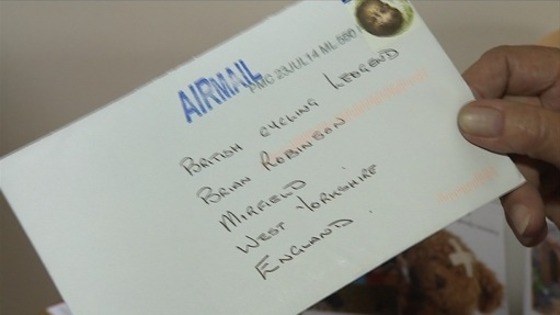 83-year-old Brian was the first Briton to compete in the Tour and the first to win a stage of the famous race. He was involved in a crash with a car two weeks ago.
Cycling legend home from hospital
Tour de France legend Brian Robinson is recuperating at home in West Yorkshire after an accident on his bike.
He was in a collision with a car two weeks ago, and his injuries included broken ribs, a punctured lung and a broken collarbone.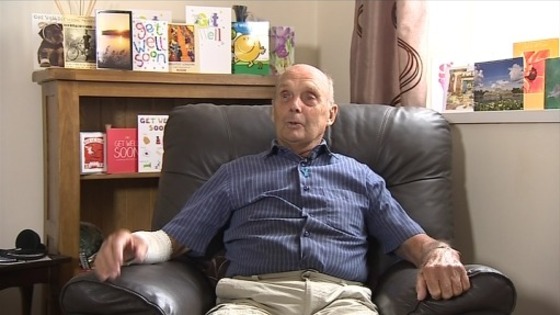 Advertisement
No bowling in Huddersfield
A new £40 million leisure centre is to open in Huddersfield, but it could spell the end for bowling in the area.
Huddersfield indoor bowling club have been told the space earmarked for them will now be used for fitness equipment instead.
The green at the current sports centre would have been the last remaining, after a facility in Cleckheaton was also earmarked for closure.
The council claim the facility is under-used, because it is closed for six month of the year. A spokesman added that new equipment would attract a "new generation" of people.
"There aim is to improve health across all groups in Kirklees, and they need to build a leisure centre fit for the next generation of local residents.

"They understand that some people will be left disappointed, but they aim to make sure that the new leisure centre is used by as many people as possible over the years to come. "
– Spokesman for Kirklees Council
The lunchtime weather forecast for the north of the region
The lunchtime weather forecast for the south of the region:
Police are appealing for witnesses after a cattle trailer and calf were stolen from a house in Doncaster.
At around 7.50pm on Tuesday 15 July, it is reported that the silver Ifor Williams cattle trailer was stolen from the property in Selby Road, Thorne.
The trailer is twin axle with four wheels, measuring 14ft by 7ft. It has red lights to the rear, on the sides and the top of the roof.
In the trailer was a nine-week-old Hereford Cross red and white calf. It is believed that the suspect did not know the calf was in the trailer when it was taken.
The calf was unwell and there are concerns that it will not survive if it is not cared for. The calf has a yellow ear tag in each ear, bearing the number 'UK120160500973'.
A man spotted at the scene is believed to have been involved in the theft. He is described as being a white man with a heavy tan, around 20-25-years-old, around 5ft 8ins tall of stocky build. He was reportedly dressed in dark clothing.
Anyone with information is urged to call South Yorkshire Police on 101 quoting incident number 1066 of 15 July 2014.
Advertisement
Toddler mauled by dog
Police have warned dog owners to be careful during the hot weather after a dog mauled a toddler in Huddersfield.
Officers think the hot weather could have caused the family pet to snap.
"During the hot weather people must make sure dogs are properly supervised.

"Even when it appears the dog is looked after properly it only takes a moment of madness for something like this to happen."
– Det Insp Andy Parr, West Yorkshire Police

A relative of the child has echoed the warnings, saying the dog was "the most placid ever".

The 14-month-old is recovering in Leeds General Infirmary.
Toddler mauled by dog
Detectives believe a dog who attacked a toddler in Huddersfield could have done so because of the hot weather.
West Yorkshire police think the Staffordshire Bull Terrier-type snapped and became violent as temperatures soared to 29 degrees on Saturday - the hottest day of the year so far.
The dog has since been seized and may be destroyed. Police said nobody has been arrested.
"We have launched an investigation and the dog has been seized and is likely to be destroyed.

"We're conducting inquiries into the type of dog to see if it's a banned breed or has any kind of DNA from an illegal breed.

"The child is doing well in hospital and is being kept in for observations as there are some medical complications.

"This incident looks likely to not be criminal, it's more of a case of a dog snapping at a young child after getting frustrated during the heat."
– Det Insp Andy Parr, West Yorkshire Police

The child is recovering in Leeds General Infirmary and is said to be in a stable condition.
Man arrested over death of guesthouse owner
Detectives investigating the murder of a guesthouse landlady in Bridlington have been given a warrant to detain a man for questioning.
John Heald was arrested in Rotherham on Friday, but he spent the weekend in hospital with minor injuries.
He is now being questioned by Humberside Police.
Toddler mauled by dog
A toddler has been left with serious injuries after being mauled by a dog at his grandparents' home.
The 14-month-old was attacked by the Staffordshire Bull Terrier-type dog in Huddersfield.
It is said his mother Is devastated, and by his side in hospital.
His injuries include facial cuts following the attack, which left the toddler needing three hours of surgery for wounds.
Load more updates